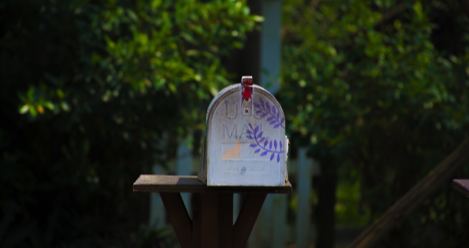 Newsletter 1
Cool Subscription Services from Indie Bookstores
This content contains affiliate links. When you buy through these links, we may earn an affiliate commission.
Subscription services are a dime a dozen these days, but if you're going to splurge on a monthly package of fun book mail, I highly recommend checking out a service from an independent bookstore. Indie bookstores are insanely in-touch with what's going on in the book world, and they each have their own particular personality that will come across in their selections. Plus, when you shop indie, you're supporting a small business and ethically supporting publishers and authors! Here are eight bookstores that offer a variety of subscription services and a feel for their various selections!
Parnassus Books in Nashville, TN
Parnassus Books has two great subscriptions services to take advantage of: the First Editions Club and Parnassus Next, a first editions club for YA. Past selections of the First Editions Club include Lincoln in the Bardo by George Saunders, Swing Time by Zadie Smith, and the National Book Award Winner Underground Railroad by Colson Whitehead. The YA service has brought readers signed copies of American Street by Ibi Zoboi, When We Collided by Emery Lord, and An Ember in the Ashes by Sabaa Tahir.
Literati Bookstore in Ann Arbor, MI
The Literati Cultura Club launched in 2015, and in addition to signed first editions every month, Literati frequently partners with Wolverine Press to offer one-of-a-kind, exclusive artwork at no extra charge. Recent selections include A History of Wolves by Emily Fridlund, American War by Omar El Akkad, and The Answers by Catherine Lacey!
Powell's Books in Portland, OR
Powell's Indispensable is a cool subscription service that pays special attention to books from indie presses, and offers fun exclusive content such as booklets with interviews, slipcases, and "other exciting surprises"! June 2017's book is Stephen Florida by Gabe Habash!
Malaprop's Bookstore in Asheville, NC
Malaprop's has a first edition book club that comes with plenty of perks if you're local: VIP event seating, access to ARCs, and first notice to limited quantities of other signed stock. Some of their past selections include Anything is Possible by Elizabeth Strout, Big Magic by Elizabeth Gilbert, and A God in Ruins by Kate Atkinson. And if you're not local—Malaprop's offers a $5 gift certificate for every $50 you spend online!
Lemuria Bookstore in Jackson, MS
Lemuria Bookstore has two first edition clubs, one for adults, and one for children that sends out middle grade and picture books. Their books tend toward collective Southern fiction, and they also offer members of their clubs first dibs on any other signed books the store carries. Recent titles in their adult club include Mississippi Blood by Greg Iles, Everybody's Fool by Richard Russo, and they almost always include the new John Grisham releases! Their children's club has sent out Orphan Island by Laurel Snyder, Beyond the Bright Sea by Lauren Wolk, and Brown Girl Dreaming by Jacqueline Woodson.
Mysterious Bookshop in New York, NY
I am a huge fan of the Mysterious Bookshop's numerous Crime Clubs! What began as a Crime Club Collector's service is now seven different clubs for seven different subgenres of mystery novels: The Crime Collectors Club offers bestsellers, The First Mystery Club is exclusively debut mysteries, The Hardboiled & Noir Club offers gritty voices, The Traditional & Historical Club is for those who like classic mysteries that aren't so violent, The British Crime Collectors lets American readers get their hands on the best mysteries from the UK, The Thriller and Espionage Club offers stories of international intrigue from the past and present, and The Unclassifiable Club explores books that don't fit into the traditional lines of the mystery genre. Your biggest problem will be figuring out which club to try out first!
Politics and Prose in Washington, D.C.
If you want that personalized indie experience without ever having to leave your house, Politics and Prose has one of the most customizable subscription packages around! Enter your favorite books, authors, genres, and your general interests, and then choose how often and for how long you'd like to receive books. Plus, they have the option to add CDs and DVDs to the monthly package! A similar option is available for teens and children's. I like that this service has the potential to offer new releases and backlist favorites!
Reading Bug in San Carlos, CA
If you're shopping for kids, you cannot go wrong with Reading Bug. They have multiple options, from one-time gift boxes like Newborn Classic Box (perfect for baby showers!), the Girl Power Box, and the Grandparents Box. They also have a subscription service that is completely personalized for kids ages 0-13, and even a Reading Bug Box for 2 selection for siblings! Finally, there is a personal shopping option for if you don't have time to go into a bookstore and talk with a bookseller, or can't get out. Just input some information about the recipient, set a budget, and indicate if you want your box to be all books or books and gifts, and they'll pick out items and mail them for you!