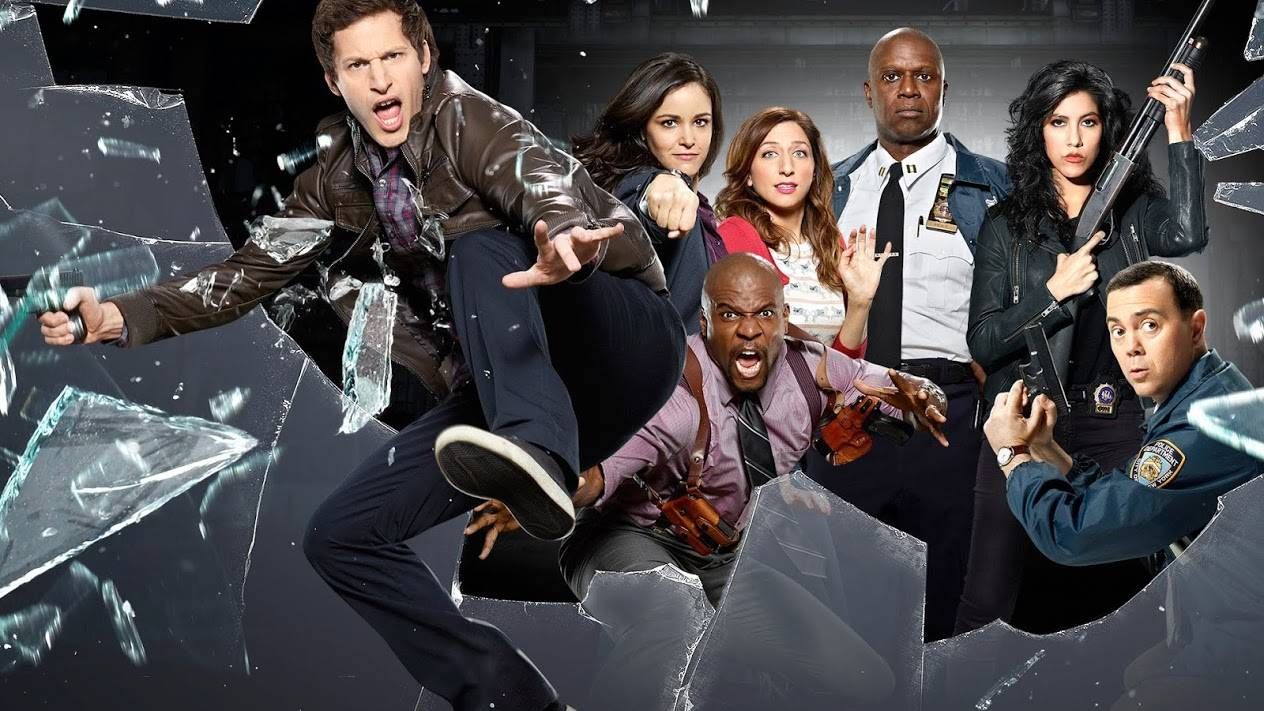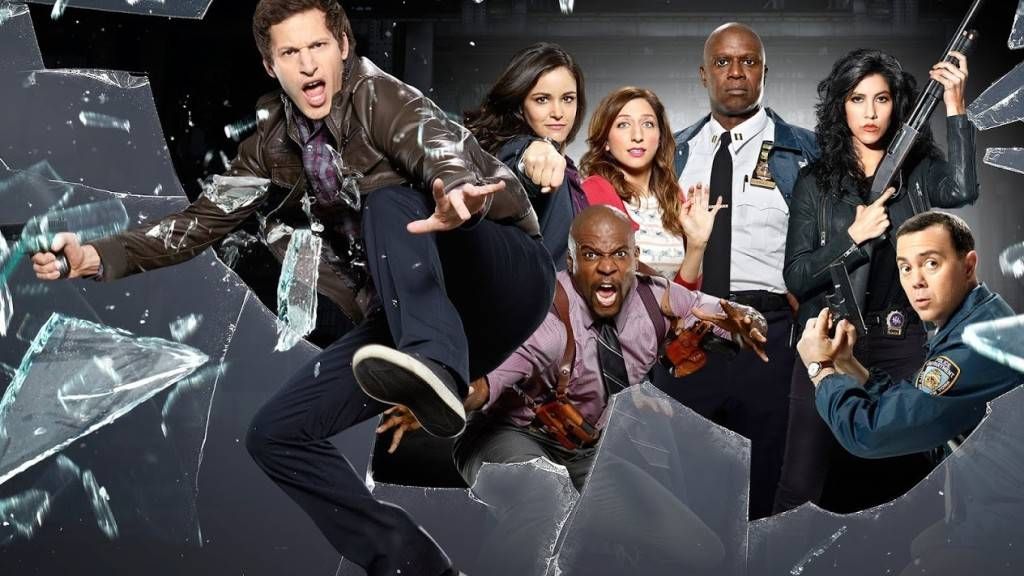 Featured
Comic Recommendations for Brooklyn Nine-Nine's Finest
Earlier this summer, my fellow Panelteer Christine wrote about using comics to get you through a hard time. For me, tough times are often accompanied by reading dry spells–nothing on the page can catch or keep my attention. I often feel too tired and worn down even for reading. That's when I turn to TV. That's why I've watched all of Fox's Brooklyn Nine-Nine in the last couple of weeks. And it's funny, but me-the-reader, it turns out, was still in there, silently thinking away while I was zoning out in front of what, I'm pretty sure, is the funniest show on television. Because, before I knew it, I was thinking about which comic book characters were analogous to the officers of the Nine-Nine or what Gina Linetti might be into if she were a comics reader. Here are my reading recommendations for Captain Holt and his ragtag team of detectives, some of which have re-inspired my own interest in reading. Hooray!
Captain Raymond Holt: Archie by Mark Waid and Fiona Staples (ongoing)
Captain Holt seems like a guy who likes the classics. I imagine him silently and expressionlessly reading new issues while eating soup on his lunch break, then later regaling Sergeant Jeffords with stories told in perfect monotone about how hilarious that Jughead is. And #hotArchie might remind him of his husband Kevin, another handsome redhead.
Sergeant Terry Jeffords: Princeless, Vol. 1: Save Yourself by Jeremy Whitley and M. Goodwin
Terry is raising his princesses Cagney and Lacey to be tough, independent problem-solvers just like Adrienne, so this one is great for him to share at bedtime. He's a sensitive guy, so Princeless will likely have him tearing up imagining his own daughters growing up, having adventures, making friends, and making their own way in the world. And while I don't want to knock Terry's artistic skills, Cagney and Lacey would probably prefer Princeless to Junebug & Cricket, a story about all of their dad's boring work friends.
Jake Peralta: Hawkeye, Vol. 1: My Life as a Weapon by Matt Fraction, David Aja, Javier Pulido, Steve Lieber, Francesco Francavilla, and Jesse Hamm
So, it's a bit on the nose, admittedly, to recommend a book about an immature, Brooklyn-based crime-fighter who's actually pretty good at his job to an immature, Brooklyn-based crime-fighter who's actually pretty good at his job, but there you have it. Jake's next undercover persona: Tracksuit Mafia henchman. Bonus rec: Jake would definitely dig IDW's Teenage Mutant Ninja Turtles, too, for the nostalgia factor, jokes, and bad guy butt-kicking.
Amy Santiago: Lumberjanes by Noelle Stevenson, Grace Ellis, Brooke A. Allen, and Shannon Watters (ongoing)
For Santiago, I recommend Lumberjanes. Amy has to have been a Girl Scout growing up. As an achievement-oriented person who values praise and recognition, she probably fantasizes about instituting a badge-based reward system for everyday adult life. Santiago would enjoy recent issues of Lumberjanes in particular, in which by-the-book camp counselor Jen has had her chance to shine, setting a good example for teacher's pets everywhere.
Charles Boyle: Get Jiro by Anthony Bourdain, Joel Rose, and Langdon Foss
Epicurean Charles might get a little too into the idea of a dystopian future in which good, well-made food is so prized that talented chefs are like powerful mob bosses and start acting like an extra from The Godfather, but I recommend it anyway. For Charles' softer, romantic side, I recommend Relish and French Milk by Lucy Knisley–both beautiful books about the role food plays in our lives, relationships, and memories.
Rosa Diaz: Black Widow, Vol. 1: The Finely Woven Thread by Nathan Edmondson and Phil Noto
Who better to introduce Rosa to the world of comic books than kindred spirit and fellow strong, silent type Natasha Romanov? We've established that Jake pretty much is Clint, so she should follow up The Finely Woven Thread with Ales Kot's Secret Avengers to get ideas for dry one-liners she can use on Jake in the future. Bonus rec: Though they are on the wrong side of the law, Diaz might also appreciate the tough broads of The Kitchen by Ollie Masters and Ming Doyle.
Gina Linetti: Nimona by Noelle Stevenson and Loki: Agent of Asgard, Vol. 1: Trust Meby Al Ewing and Lee Garbett
Narcissist Gina would love seeing herself reflected in the chaos-loving, Slytherin-with-a-heart-of-gold Nimona and mischief-maker Loki. I'd also recommend erotica collection The XXXenophile Big Book o' Fun by Phil Foglio because you know Gina, like the Captain Hammer groupies, totally does the weird stuff.
Scully & Hitchcock: Miami Vice by Jonathan London, Geanes Holland, and Carl Reed (ongoing)
Scully and Hitchcock are always reminiscing about their NYPD heyday, the 80's. Maybe Miami Vice would get them nostalgic for those days and inspire them to up their game? Of course, it might also just inspire them to retire to Miami, which could be even better for the Nine-Nine.