Humor
Cliche Reviews For When You Didn't Read the Book
Look, we've all done it. Maybe you were new to Goodreads and trying to beef up your number of book reviews. Maybe you were trying to look smart but you didn't actually read the book. Or maybe you read the book and really enjoyed it, but you were out of interesting things to say.
That's why we're here with your fail-proof guide to fake book reviews to make you look like the bougie intellectual you truly aren't. Choose from the list below of cliched, overused descriptions of books and fill in the blanks to make it extra convincing. No one will ever know that you didn't actually read it.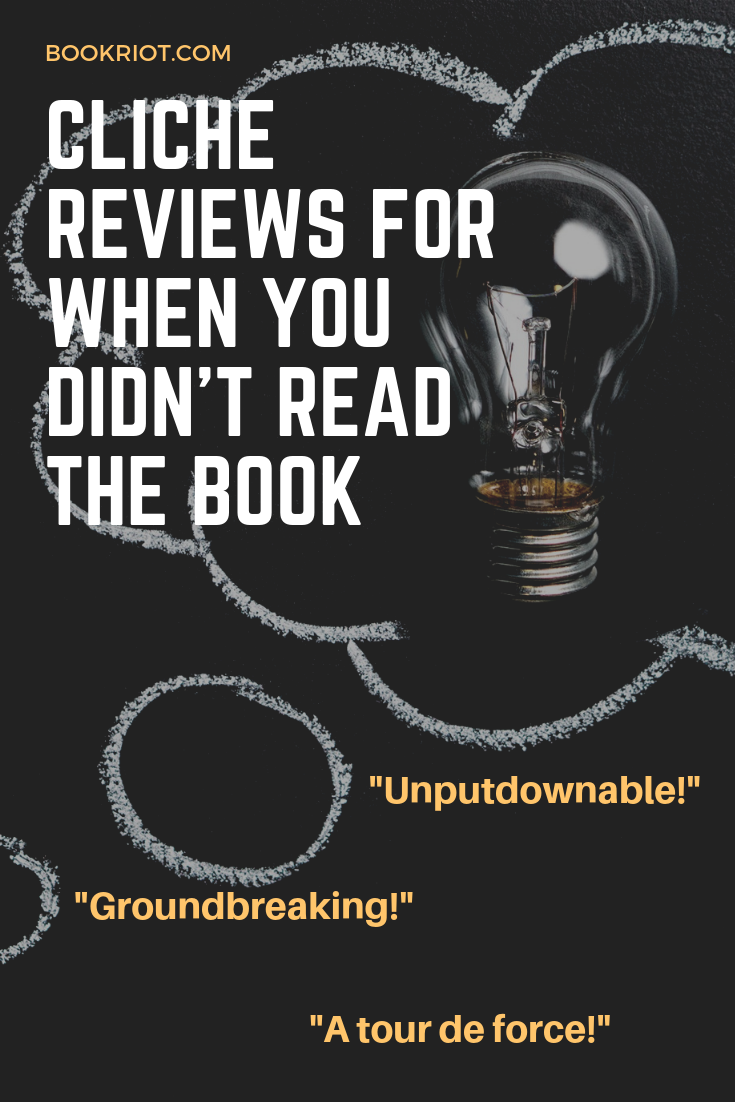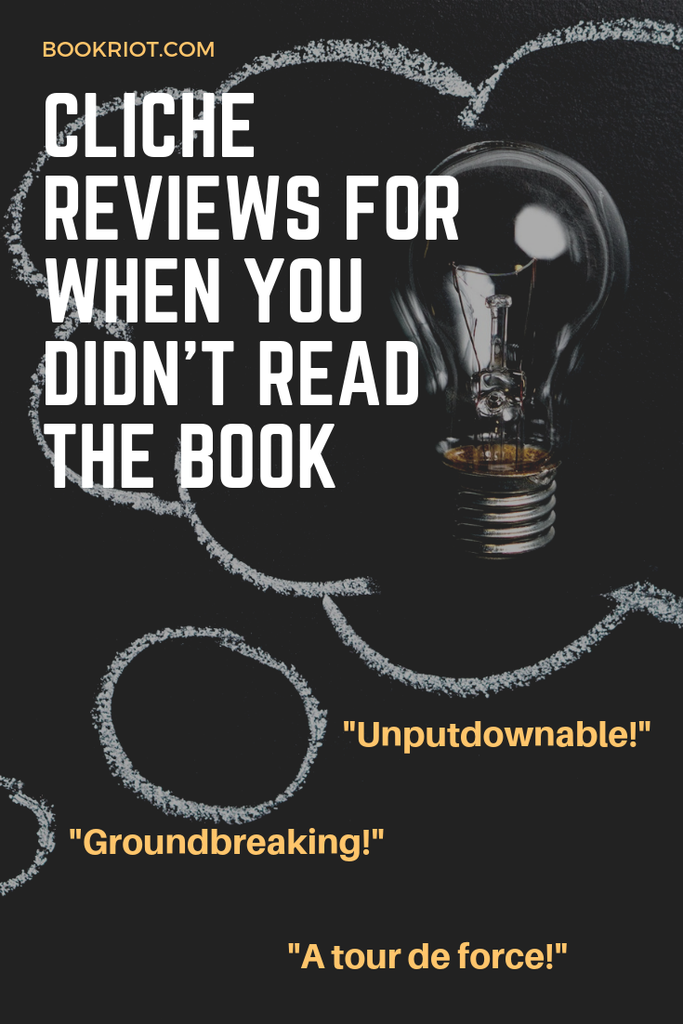 If It's a Sad Book
"[BOOK TITLE] is a triumph of the human spirit, a true tour de force of literature. [AUTHOR'S] honest yet luminous prose shows what a powerhouse [SHE/HE/THEY] truly are. [PROTAGONIST] is raw and relatable, flawed yet earnest. Full of poignant and heartbreaking moments, this book is not to be missed."
If It's a Funny Book
"A rollicking good time! [AUTHOR] is known for [HER/HIS/THEIR] razor-sharp wit, and [BOOK TITLE] is no exception. Hilarious and thought-provoking, this book had me laughing out loud from beginning to end. An absolute delight, compulsively readable. I can't wait to see what [AUTHOR] does next."
If It's Mystery/Thriller/Action
"This book grabs you from the first page and will keep you on the edge of your seat through every twist and turn. Full of [PICK TWO TO THREE: Murder, Espionage, Danger, Family Secrets, Mysterious Figures, Troubled Pasts], [BOOK TITLE] was absolutely unputdownable. [PROTAGONIST] was the complex hero you love to root for, and [ANTAGONIST] the villain you love to hate. And that plot twist was a game changer!"
If It's Serious Nonfiction
"[BOOK TITLE] is a groundbreaking achievement, impeccably researched and brilliantly argued. [AUTHOR]'s work is accessible but also comprehensive, really turning the topic on its head and taking an unflinching look at [SUBJECT MATTER]. This is an ambitious and timely piece that absolutely cannot be ignored."
If It's Romance
"A delightfully sweet and sexy read. I was thoroughly charmed by [BOOK TITLE]. [PROTAGONIST] was endearingly real, and [LOVE INTEREST] was definitely swoon-worthy. The perfect balance of meet cute, chemistry, and steamy scenes. [AUTHOR] has written the perfect [PICK ONE: modern-day fairytale, historical delight, smartly sexy love story]."
If It's Something Else
We may not have the perfect pre-written scam book review for every situation, but you can never go wrong with words like "unputdownable," "tour de force," "triumph," "rollicking," or "groundbreaking." So go forth and fake it 'til you read it!
You might also enjoy:
What Does a Goodreads Three Star Rating Mean to You?
Words Romance Novels Have Ruined for Me