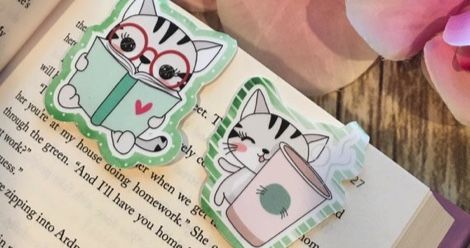 Charming Cat Bookmarks to Please Every Cat Lover
I'm not going to say that the Venn Diagram for "People who love books" and "People who loves cats" is a perfect circle; however, I'm also not NOT going to say that. I, for one, am totally here for our kitty overlords, and what better way to show our appreciation for them than to integrate them into everything we do? Let's start with cat bookmarks!
Cat Bookmarks For Purchase
Watercolor Rainbow Peeking Kitty Bookmark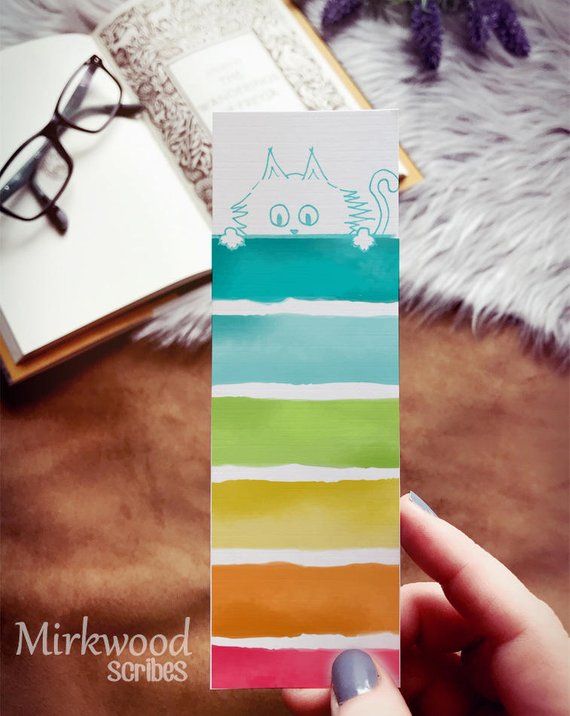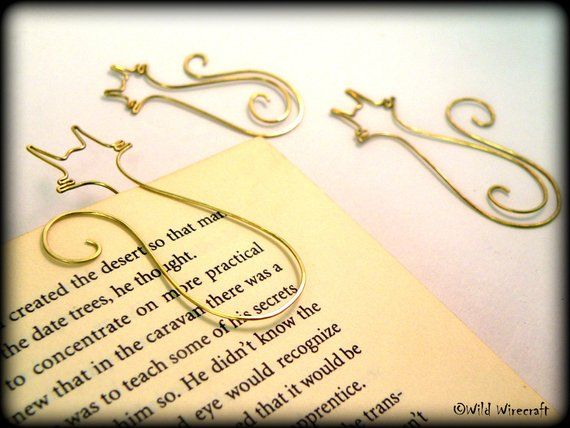 Caracal Wood and Leather Big Cat Bookmark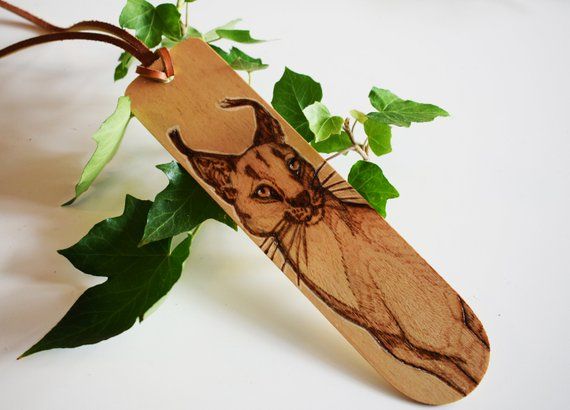 Sea Dragon and Mermaid Cat Bookmark
Cat Portrait Bookmarks on Linen Paper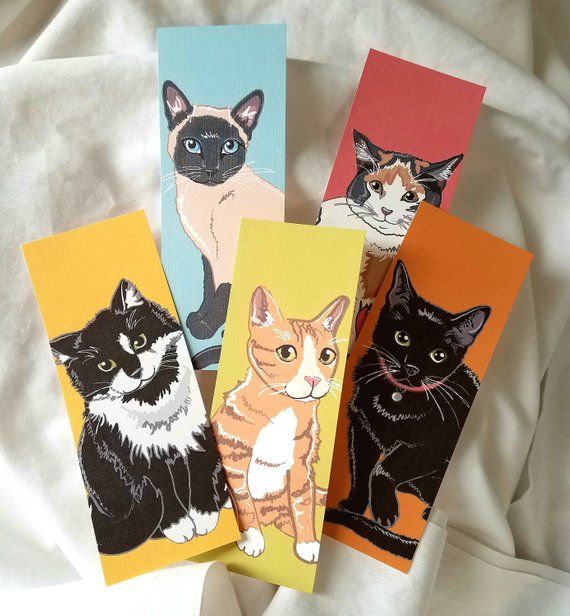 Reading Cat and Coffee Cat Magnetic Bookmarks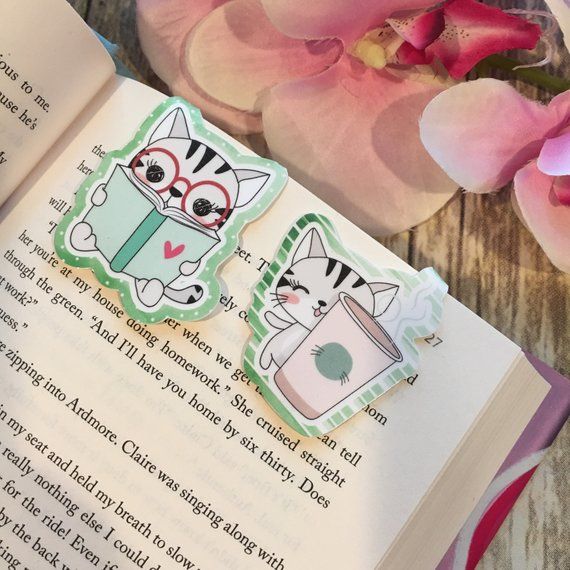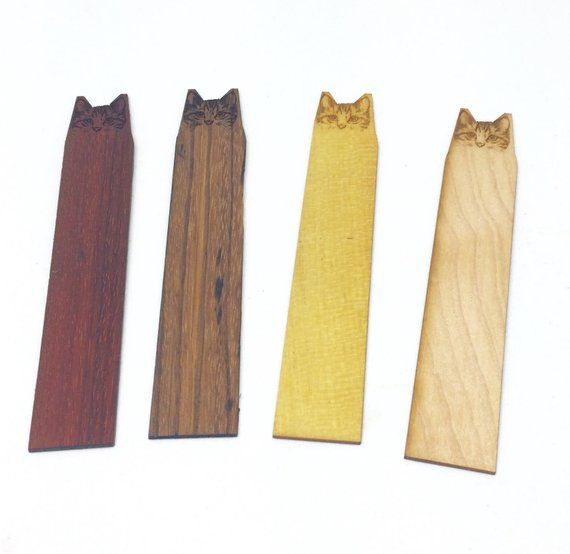 Pink & Orange Letterpress Bookmark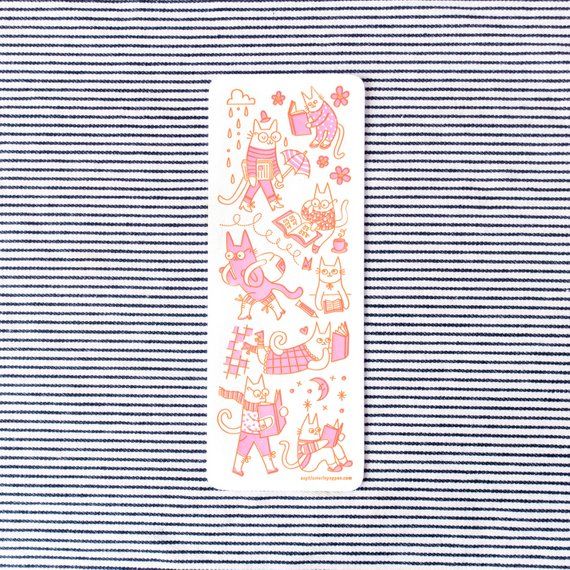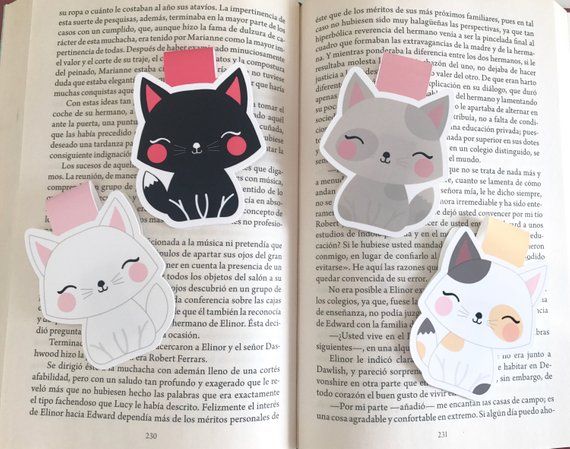 Reading Cat Bookmark and Greeting Card Set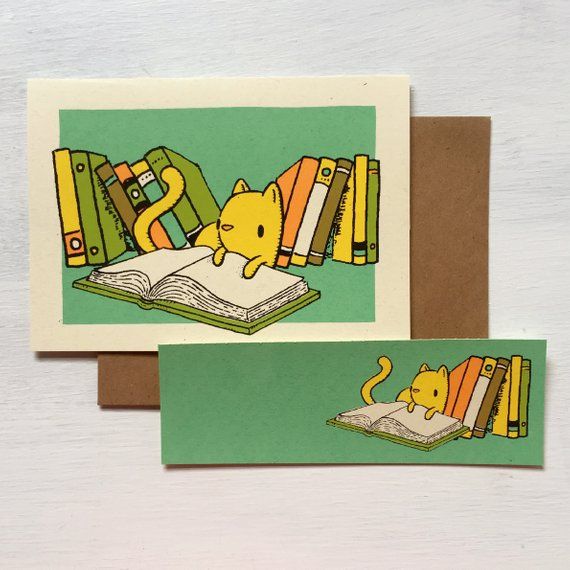 Printable Cat Bookmarks
Printable Black & White Cat Silhouette Bookmarks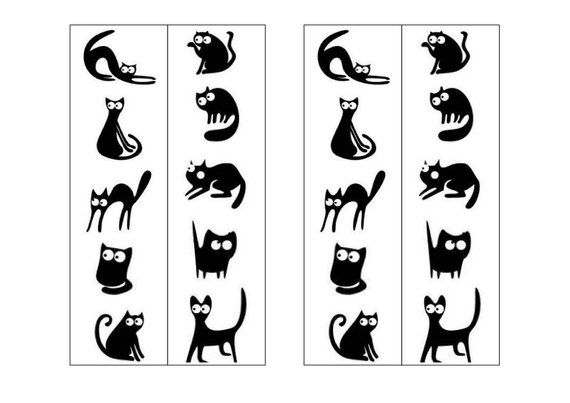 Printable Black Cat with a Halloween Vibe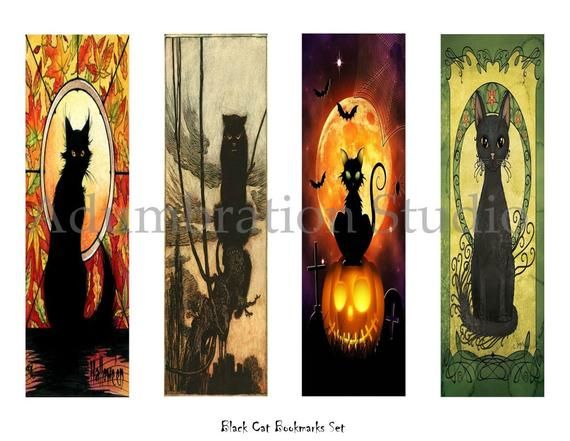 Printable Cat Bookmarks with Silly Sayings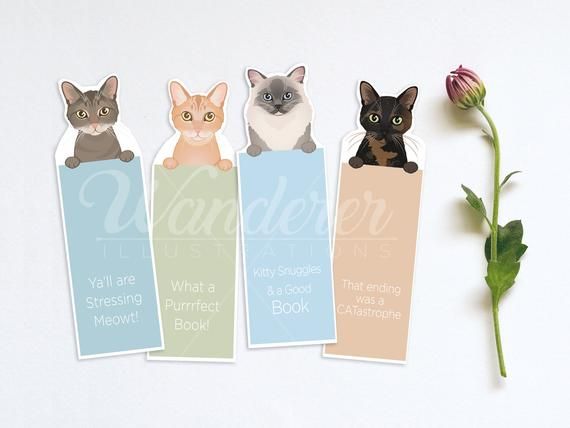 Set of 5 Printable Bookmarks, Cats in Spectacles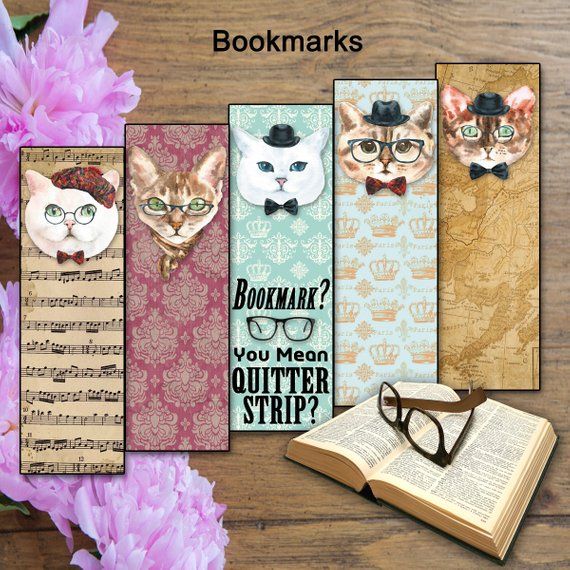 Printable Set of 4 Colorful Cat Bookmarks
Printable Cat Bookmarks Featuring "Meow" in Multiple Languages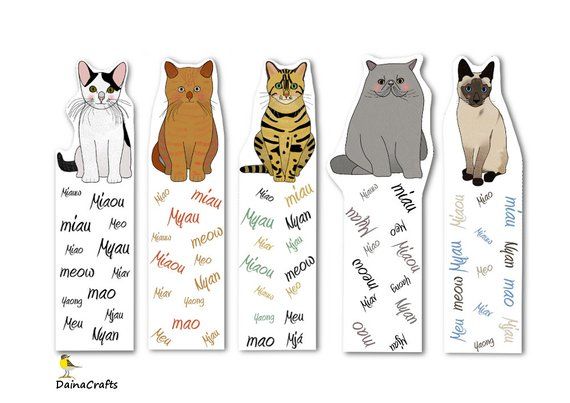 Printable Black Cat Bookmarks with "You Pawsed Here"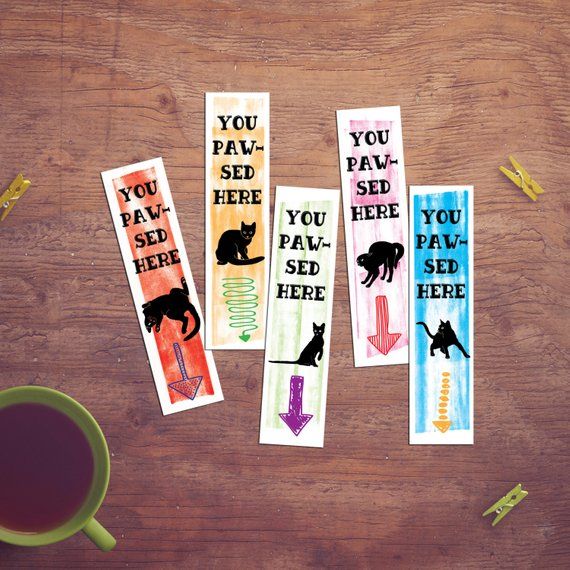 DIY Cat Bookmarks
Check out these adorable paint chip bookmarks!
The Pin
If you're a knitter, here's a free pattern for a knitted bookmark
The Pin
Here are patterns for papercut animal bookmarks that include a cat, a bear, and a bunny
The Pin
I'm definitely going to be making some of these origami bookmarks
The Pin
Here's a feline take on an origami corner bookmark
The Pin
Craving more kitty content? Check out these bookish goods for cat lovers, 100 must-read books featuring cats, and this round-up of cat bookends!
Not into cats but into bookmarks and free things? Check out these free printable bookmarks!