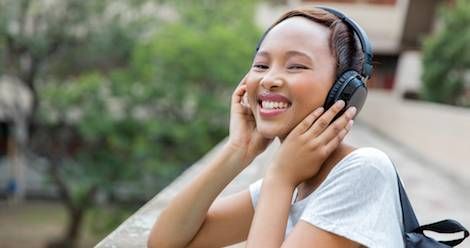 This content contains affiliate links. When you buy through these links, we may earn an affiliate commission.
Portions of this post originally ran in Book Riot's Audiobooks! Newsletter on November 17, 2016. Want more audiobook goodness? Sign up here.
---
Like many of you, I had a beyond crappy week the second week of November. That Wednesday will go down as one of the worst hump days in history. I woke up on Tuesday morning glowing with excitement about participating in a historic feminist milestone, and went to bed with a heart heavy knowing that racism, homophobia, misogyny, and xenophobia are still alive and well in my neighborhood. I want you all to know that I am more committed than ever to seeking out and amplifying awesome stories by people on the margins, and to sharing those stories with you through audiobooks.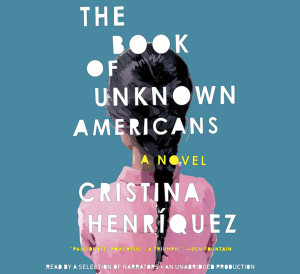 Reading is scientifically shown to increase empathy, and I believe that hearing these stories out loud, spoken in a human voice, makes this effect even more powerful. Please, listen to The Book of Unknown Americans by Cristina Henríquez, Behold the Dreamers by Imbolo Mbue, Aristotle and Dante Discover the Secrets of the Universe by Benjamin Alire Sáenz, Another Brooklyn by Jacqueline Woodson, Homegoing by Yaa Gyasi, In The Country We Love by Diane Guerrero, You Can't Touch My Hair by Phoebe Robinson, or any of the other incredible audiobooks I haven't been able to stop talking about this year. Then — and this is the especially important part — recommend them to other people. So many folks are listening to audiobooks these days, even people who don't read much in print. They're already looking for ideas and will genuinely listen when you tell them about the stories you've loved.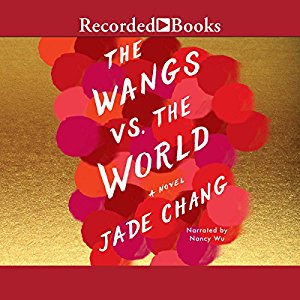 Here, I'll go first. I just finished The Wangs vs the World by Jade Chang, the story of a wealthy immigrant family that loses their fortune in the financial crisis and regroups on a (hilarious) road trip across America.
What I love most about this audiobook, besides its spin on the classic All-American road trip story, is its delicate balance between comedy and compassion. I LOVE the entire Wang family — there's the embarrassing dad, the cold stepmother, the art world ingenue, the college bro, the millennial fashion blogger, and the ironic hipster farmer. Jade Chang playfully teases each character about their individual personality quirks while ultimately digging into the humanity beneath, making you grow to love each one. My personal favorite is Grace, the high school student with a weird suicide obsession who steals blogging equipment from her boarding school. And if you don't cry during the last scene — the culmination of this family's epic road trip that takes them all where they least expected to wind up — you are a heartless monster! (Just kidding!) (Kind of!) (It should make you cry at least a little on the inside.)
Nancy Wu crushes the audiobook narration with a fabulous dry humor, and she effortlessly switches registers and accents to portray different characters — everything from a sixteen-year-old fashion blogger to a sixty-year-old cosmetics tycoon. Snippets of Chinese are sprinkled throughout, and it was so cool to hear her speak both the Chinese and the English together. I loved every minute of her interpretation of this story, from beginning to end.
What audiobooks have you listened to lately that have opened your eyes to someone else's story? Please do tell. Let's get out there, share human stories, and build some fucking empathy.