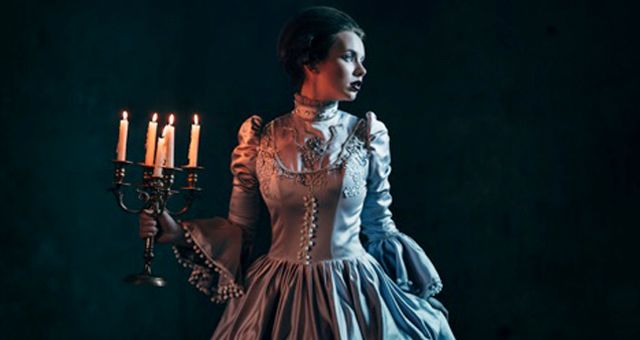 Lists
Brontë Sisters Are Detectives! & More Must-Read Mystery & Thrillers
This content contains affiliate links. When you buy through these links, we may earn an affiliate commission.
A monthly roundup of favorite mystery and thriller reviews from the biweekly Unusual Suspects crime newsletter, highlighting some great new releases and backlist mysteries that shouldn't be missed.
Here's to another great reading month of must-read mystery & thriller books that I get to share with you! I have great crime reads for you to not only put on your TBR but move to the top: There's literary and dark procedurals that are great reads for Mindhunter fans, a cozy mystery in Hawai'i, an awesome heist book, the Brontë Sisters as detectors, and more!
Iced in Paradise (A Leilani Santiago Hawai'i Mystery) by Naomi Hirahara
This was so good and I really hope there is a lot more to come. Leilani Santiago moves back to Hawai'i, after living in San Francisco for years, to help out her family. She's working in their shave ice shack and mostly trying to figure out where she wants to be and what exactly she wants to be doing. The "what" gets answered for her when her dad, who she has a difficult relationship with, is accused of murdering the man found dead in their business. Of course she starts trying to figure out what happened, and not because she automatically thinks her dad is innocent—she isn't so sure. This was such a a great mystery read that is filled with family, culture, food—and if you didn't already want to go to Hawai'i, you certainly will now. I think this one works really well for fans of cozy mysteries but also for those who shy away from cozy mysteries thinking they're too slow. (TW addiction/sick parent/past stalking incident mentioned)
Heaven, My Home (Highway 59 #2) by Attica Locke
The second I got my hands on a galley I dropped everything and read it and have been dying for everyone else to get to read it too. And now you can! This is the sequel to Bluebird, Bluebird which introduced us to Darren Mathews, a Black Texas Ranger who was, at the time, technically on suspension, but still found himself working on solving who murdered a white woman and Black man in a small Texas town. The sequel picks up where the first left off, leaving Mathews to deal with all the decisions he's made, and hasn't made—it's a sequel so I'm being vague because spoilers! Anyhoo, he's now on desk duty in Houston keeping peace in his marriage, but it's a mystery book and he's the lead character so you know he's going to get mixed up in a case. This time, it's a missing boy. And not just any boy, he's the son of a captain of the Aryan Brotherhood who is sitting in prison…Once again Locke brings the Texas setting to life with the same importance as the characters while also exploring the (in)justice system and history. Add in twists, a great mystery, fallible characters, and excellent writing and you have one of the best crime series currently being written. Now I desperately need the next in the series! Also, whoever is working on the FX series adaptation please hurry up, I wants it now! (TW past suicide mentioned)
I loved this book. It's equally about a teen boy trying to solve the mystery of how his cousin died but also about identity, culture, and finding your way and place when your roots can feel conflicting to your current life. During his senior year of high school, Jay Reguero finds out that his cousin Jun, who lives in the Philippines, died. Not only does he feel guilty that he recently stopped responding to his cousin's letters, but he doesn't understand how he was killed due to the country's current war on drugs. So he convinces his parents to let him spend his spring break visiting his family in the Philippines, while really planning on using the trip to find out exactly what his cousin was doing before his death, who really killed him, and why. This book is equally heartbreaking and uplifting as it explores current political issues, diaspora, Eastern world vs Western world, racism, addiction, family…all while keeping the mystery thread taut throughout. It felt really well rounded, carefully written, and I absolutely adored the characters. This has been an exceptional year for crime books with new voices exploring really important topics and you can add this one to the collection. Bonus, I really enjoyed the audiobook which was narrated by Ramón de Ocampo, the same narrator for Red, White & Royal Blue and This Is Where I Leave You—wildly different books, but if you pick up audiobooks based on narrators you like those are also great listens. (TW addiction/discussions of sex trafficking/past rape, not detailed)
The Vanished Bride (Brontë Sisters Mystery #1) by Bella Ellis
Ellis has brilliantly reimagined the Brontë sisters as detectors and everything in this novel worked for me. It has a great mystery—a missing woman—and you follow the old school and amateur sleuth way of solving the case. It's a delight to follow sisters Charlotte, Emily, and Anne, who all have different personalities and bicker but also love and support each other. There is context for how and why these three women were raised to be more independent than their time allowed. The historical bits are interesting without taking away from the focus of the mystery. I can't recommend this enough for fans of historical mysteries and I love that it works well for Brontë and classic fans—and equally works well if you don't really care for either because the mystery and characters are so great. It's just delightful and I'm excited for more to come! (TW domestic violence/addiction/alludes to past statutory rape)
This was so different from most P.I. novels I've read and I really enjoyed that. It also reminded me of the Israeli Avraham Avraham series that I love in its care and kindness from the main character. Kouplan is an Iranian refugee living in Sweden and learning to be a P.I. by taking on cases from people who can't, for whatever reason, call the police. He takes on the case of a woman, Pernilla, whose 6-year-old daughter is missing. This very much takes you through all his steps as he gets to know Pernilla, questions people, and sets himself tasks to find the girl. It's also a meditation on life, self, and mental illness and it felt like a quiet mystery in a lovely way. I've been thinking about this one sporadically since I finished and really look forward to more of this series, and the crime genre publishing more novels like this. (TW past self harm/past attempted suicide on page with detail/pedophile/human trafficking)
Backlist
Ghostman (Jack White #1) by Roger Hobbs
Fellow Rioter Liberty put this book in my hands and I'm super glad since it ended up being one of those books I read way past my bedtime because just-one-more-chapter! You have the Ghostman, literally a dude that just disappears, who is called in to find one of the men from a botched heist and retrieve the money bag before the dye packets go boom. Except he's only taking on this job to pay off a debt for a past job that went very wrong. So you get two heists in one as you follow the Ghostman in present time—48-hour clock ticking down!—trying to find the money bag, and past chapters where you learn how he was trained and how his last heist changed everything. You get the ins-and-outs of everything in this book in a way that may make you feel ready to go pull off a huge heist, and I loved that the two storylines were equally intense so the pacing of the book remained consistent throughout. (TW torture/child murder/assisted suicide/addiction)
The second season of Mindhunter explores the real Atlanta Child Murders where a serial killer was kidnapping and murdering Black children in Atlanta, which is also the backdrop of this novel set in Atlanta during 1979. Jones brilliantly follows three middle school children as they deal with their own life problems—parents' divorce, navigating social situations at school, crushes—while also bringing to life what it's like to live in a place and time where everyone is beginning to be on high alert when they're already dealing with other problems. Jones, like Jane Harper and Attica Locke, vividly makes the setting as important as a character. She shows us this period in time through the eyes of children who are trying to figure out their own stuff and the behavior of the adults around them. This is especially a must-read for fans of novels that walk the line between literary and crime, and are always seeking excellent writing. And if you're an audiobook listener it has three excellent narrators for the children, and each has their own section, told in first, second, and third person. (TW child abuse/child murders)
This series has two books out so far with a third releasing in 2020: The Vanishing Season; No Mercy; All the Best Lies. Like Mindhunter, you get dark cases, serial killers, law enforcement partnership, an FBI profiler, and a side plot revolving around adoption. I inhaled the first two books in the series as the characters and their dynamics are great while the books also have you on the edge of your seat as the main character, Ellery Hathaway, is usually in danger. It's not just that her job as a police officer is dangerous, but also that she was a survivor of a child serial killer. She ends up partnering with the FBI profiler who saved her so many years before—and has since written a book about her…This is a don't-miss series for fans of fictional serial killers, dark procedurals, and women who don't quit. I went light on plot details so as not to spoil anything between the books. (TW kidnapping/domestic violence/child rape, death, murder/alcoholism/graphic violence)
---
Hope you found your next favorite mystery or thriller and if you want more books to read after Mindhunter (aside from the two recommended on this list) check out this list.