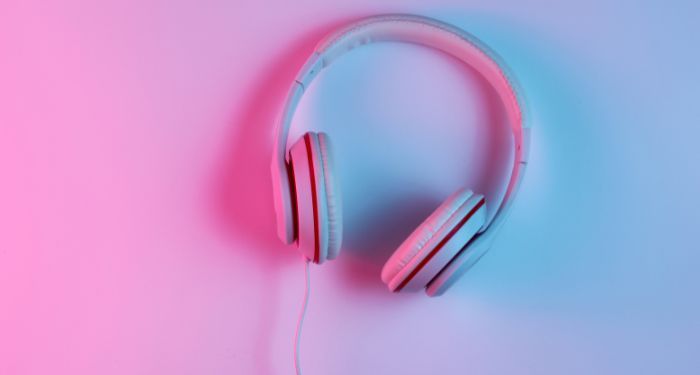 Audiobooks
The Books I've Reread on Audio (And Why You Should Reread Them, Too)
This content contains affiliate links. When you buy through these links, we may earn an affiliate commission.
One of the best things that's happened to me since I started listening to audiobooks is the audio reread. There is something particularly delicious about rereading a book in a different format from how you first experienced it. It feels both new and familiar at the same time. You get the pleasure of falling back into a beloved or interesting world and you get the pleasure of discovering how the book changes and comes alive when it's read aloud.
In the last five years, I've reread about 40 books on audio. Sometimes I listen to all the books in a series in preparation for a new installment coming out. Sometimes I reread a book for the comfort of it — recently I've taken to listening to beloved romance novels as part of my bedtime reading routine, and yes, it helps me sleep. I also like to reread books that are complicated, difficult, and challenging — sometimes listening to a book shakes up my brain in just the right way and helps me get more out of it.
There are dozens and dozens of reasons to reread books on audio, but when I look back over all the titles I've listened to, a few patterns emerge. There are some books that seem to be made for it. So let's meander through the books I've loved the most on the audio reread. If you've read any of these, you might be surprised at just how much you'll get out of listening to them again.
Obviously I think all of these books make for great rereads, but if none of them are your cup of tea, that doesn't mean audio rereading isn't for you! Take these principles and apply them to your own reading life. Once you discover the joy of the audio reread, you'll never go back.
There are so many other great reasons to reread books on audio. I listened to both Between the World and Me and The Fire Next Time soon after reading them for the first time. I love nonfiction, but I sometimes have trouble absorbing it. Reading books in multiple formats helps. Certain ideas strike me differently when I hear them out loud. I often relate to the material more viscerally when I'm listening to it. For books like these, audio rereads become a kind of extended study.
I've also started using the audio reread as a way to experience new translations. I read Seamus Heaney's translation of Beowulf in high school and I've always loved it. Last year, on a whim, I listened to Maria Dahvana Headley's new translation and "loved it" doesn't begin to cover it. It's a triumph. (As is JD Jackson's narration.) I can't imagine anything will ever top it, but people are going to go on translating Beowulf forever, and, honestly, I can't wait to listen.