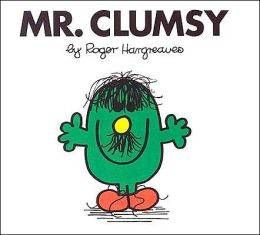 This content contains affiliate links. When you buy through these links, we may earn an affiliate commission.
I fall down a lot. I run into things quite a bit. My husband has actually considered a bedazzled bib for a birthday gift for me. Basically, I'm clumsy. If it can be dropped, spilled, tripped on, knocked over or fallen into I have done it. So this list of books is in honor of my clumsiness and the clumsiness of the accident prone everywhere. You may notice that some of the more famous YA heroines have not made my list, because I, and many others, don't think clumsiness is a character flaw nor should it be the sole descriptor of a character. I may end up sitting in a puddle on a rain-slicked sidewalk a bit too often, but I don't need sparkling supernatural characters to rescue me or make me less prone to breaking porcelain collectibles. Without further ado, meet your fellow literary klutzes!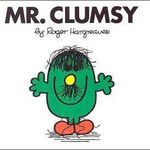 Mr. Clumsy by Roger Hargreaves
I have a bit of a soft spot for the Mr. Men/Little Miss series. Mr. Clumsy has long been one of my favorites – he and Little Miss Bossy best sum up my personality. Fair warning parents, Hargreaves' books may be small but they can be a little lengthy for a read-aloud.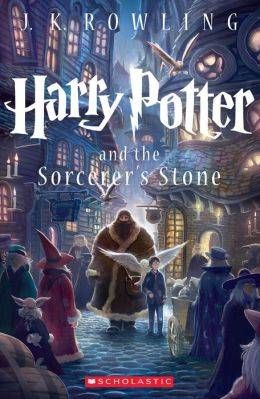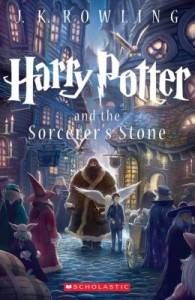 The Harry Potter series by J.K. Rowling
Neville Longbottom went from being a secondary character used as a foil for Harry to a pivotal, yet still under-utilized, element in the Harry Potter franchise. Neville's clumsiness stems more from his poor memory than anything else. He's also an excellent dancer! No two left feet for him. We can't forget about Tonks, either, although it's still hard for me to talk about her. (That's right Jo, I'm still miffed you killed off Tonks AND Lupin.) Tonks somehow passed her auror exam despite lacking the ability to not knock anything over for longer than 30 minutes at a time. I supposed her major skills on a broomstick, with her wand, and her impressively optimistic attitude are to thank there.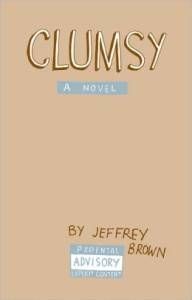 Clumsy by Jeffrey Brown
This simple yet stunning graphic novel is all about the awkward clumsiness of new relationships and the struggles of long distance love. Brown does a pretty spectacular job of conveying a visceral amount of embarrassment through mostly single panel illustrations. If there's one area that almost everyone is a little clumsy, a little awkward, and prone to accidents it's sex and Clumsy nails it.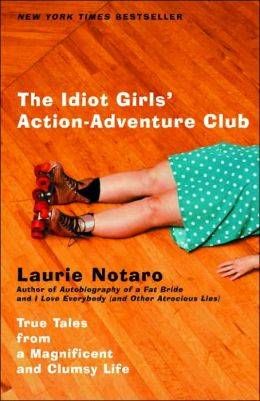 The Idiot Girls' Action-Adventure Club: True Tales from a Magnificent and Clumsy Life by Laurie Notaro
I wish I'd been lucky enough to have Notaro's column in my local paper when I was in high school. This book, which collects the hysterical, poignant, and all-too-relatable columns that Notaro penned for the Arizona Republic over a decade, is such a rollickingly great read. Her struggles are my struggles.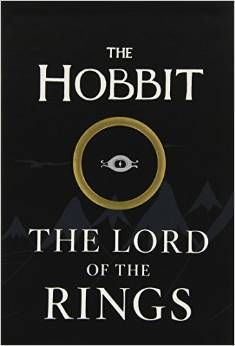 The Lord of the Rings by J. R. R. Tolkien
Peregrin Took, or Pippin to his friends, is a little young and a bit naive and really good at doing the worst thing at the worst time. While the films made the consequences of Pippin's actions seem far more immediate, the books take a broader view. And, in all honesty, if Pippin hadn't been so calamity prone, and hadn't picked up the palantir, Frodo may never have succeeded in his quest. Since we're discussing Middle Earth, let's not forget that Bilbo basically falls back-asswards into hero-dom.
The Mary Russell series by Laurie R. King
One of my favorite things about Mary's character is how believably flawed she is. It's not that she's all that klutzy, it's just that, compare to her mentor Sherlock Holmes, she's not nearly as stealthy or immune to London's filth. Her glasses often provide an honest hindrance to her detecting skills, particularly in London's notorious fogs. She also suffers from occasionally feeling inferior to women who project more grace and sophistication than she, if she thought it over, even actually cares to. In short, she's kind of like all of us, prone to the occasional fall, gaffe, or social flub.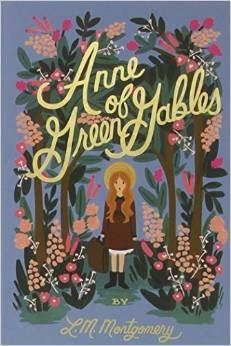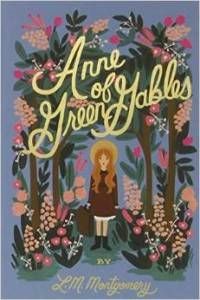 Anne of Green Gables by L. M. Montgomery
Anne Shirley never entirely outgrows her tendency toward misadventure, but her accident prone nature is on full display in the first book of the Avonlea series. Her eagerness to please and impress usually runs her into trouble. Looking before you leap doesn't usually bring about the best results, like dying your hair green or getting your best friend horribly drunk.
Do you have a favorite literary klutz? Or do you prefer to escape the reality of awkwardness and accidents and read more about suave and sophisticated types?
____________________
Expand your literary horizons with New Books!, a weekly newsletter spotlighting 3-5 exciting new releases, hand-picked by our very own Liberty Hardy. Sign up now!