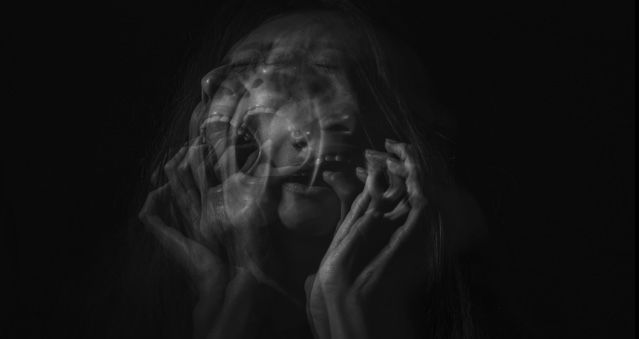 Lists
10 Compelling Books About Villains
This list of books about villains is sponsored by Holiday House.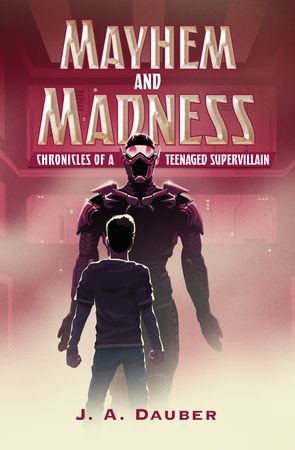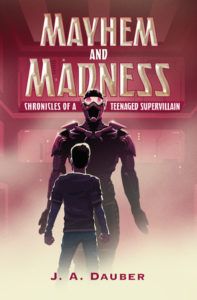 Bailey's a pretty average teenager. So what's a super-powered flying suit doing under his boring suburban home? Bailey needs to know where it came from, if it belonged to his long-missing father, and most importantly, if it can help bring his dad back. This lightning-fast adventure inspired by classic comic books questions the difference between heroes and villains. One day Bailey's getting beat up by the captain of the football team, the next day he's robbing banks on Fifth Avenue and zooming through aerial dogfights. But how much bad is he willing to do to bring his dad home safely?
---
At the MTV Movie Awards in the year 2000, Samuel L. Jackson presented the award for the category of Best Villain. He explained the award as "second baddest motherfucker, after me." In these books about villains, or bad motherfuckers, you can go ahead and assume that they all play second-fiddle to Samuel L. Jackson.
Nonetheless, here they are, ten awesome books about villains, just in time for Halloween—the time when all the evil stuff can run free (for a little while)!
Carmilla by Sheridan Le Fanu, edited by Carmen Maria Machado
Technically, Carmilla predates Dracula by a few decades, and you got to love a monstress who outdoes her male descendant, am I right? When her carriage crashes in front of a mansion, a young girl, Laura, and her widower father take Carmilla in out of kindness…and they never suspect, in all their growing intimacy, that she's a vampire. The more they learn about her, the more villainous Carmilla becomes.
Beloved by Toni Morrison
I recommend Beloved to everyone who will listen, and whether you identify spiteful baby ghost Beloved or her confused and justified mother Sethe as the villain, this book is about tough decisions made by strong characters. If you haven't read this one yet, i's perfect for this season, not only because it's horrifying, but also because it's an incredibly important novel. I mean, the late, great Toni Morrison didn't win a Nobel Prize for nothing.
Of Love & Other Demons by Gabriel Garcia Marquez
Though you've likely heard of Gabo's other, more mainstream novels like One Hundred Years of Solitude and Love in the Time of Cholera, this novel is one of his scariest and most magical. It follows the life of 12-year-old Sierva Maria, whom her father thinks has rabies. He tries to cure her of this disease, and then (with the help of other ill-informed men) decides that she's possessed by a demon. The novel follows several villains, including Sierva Maria, her father, and the priest who is slated to exorcise her demon.
Perfume: The Story of a Murderer by Patrick Suskind
The title says the premise pretty blatantly, but what makes the protagonist of this novel such a villain is his obsession with smells: he smells too much. He becomes obsessed with the body odor of a beautiful young virginal redhead, and stops at literally nothing to try to bottle her scent. It's horrifying. You have to read it right away.
Under the Skin by Michael Faber
You may be familiar with the film adaptation of this text—which I highly recommend. Like in the book, an alien disguised as a beautiful woman (Scarlett Johannson, in this case) picks up hitchhikers in Scotland and lures them to their deaths. The book gives much more information than the film, explaining at long last what exactly it is that she does with them once she's gotten them. It's totally entrancing.
Woman at Point Zero by Nawal El Saadawi
This is perhaps the most upsetting of all of the novels on this list because it's based loosely on true events. When a woman in a Cairo prison is sentenced to death for the murder of her abusive husband, a female reporter comes to hear her story. The story manifests as the novel itself. It's heartbreaking and harrowing because, while she is certainly a killer, Firdaus's status as a villain is ambiguous, and that's stating it in the most generous way.
We Have Always Lived in the Castle by Shirley Jackson
If you haven't seen this film adaptation yet, you should absolutely do that. After you read the book. Merricat narrates the story of how her sister, Constance, was acquitted of their family's annihilation—by poison in their sugar jar. Merricat was sent to bed without her supper that night, so she didn't die, and Constance doesn't take sugar in her tea. The town, however, knows that they're somehow responsible, and it won't let them forget.
Circe by Madeline Miller
Most readers know the character, Circe, as the witch who waylaid Odysseus on his voyage home to Ithaca after the Trojan War, and although this retelling of the myth does include that part, Circe's life is so much more interesting than that of a villain. If you love fairy tales retold from the Big Bad Wolf's perspective, this is definitely a good read for you.
Alias Grace by Margaret Atwood
Almost everyone knows Margaret Atwood at this point, if not from the phenomenal Handmaid's Tale, then from any one of her other wildly successful novels, but this one has always held my attention. Set during the era of Spiritualism in Canada, Irish immigrant and indentured servant Grace is convicted of murdering her employer and supervisor…but did she do it? If you like historical true crime and/or historical fiction, you've GOT to read this novel.
The Quelling by Barbara Barrow
This novel really sticks with me. Though I read it over a year ago, the beautiful adolescent sisters convicted of a violent crime hardly ever leave my mind. This narrative, although revolving in perspective, follows their story through their young adulthood and through their bewildering mental health treatment, which is almost as bizarre as their crime. This book is perfect for anyone who enjoys reading about the lives of criminals before, during, and after their crimes, and Barbara Barrow is a hell of a writer to undertake this one!
---
If you're into books about villains, and how there's usually more than one side to every story, I hope you find something thrilling and mind-bending in one of these texts!