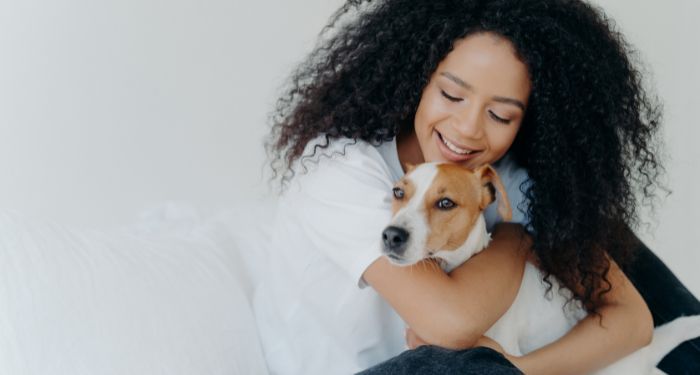 Lists
8 Great Books to Read About the Relationship Between Humans and Animals
This content contains affiliate links. When you buy through these links, we may earn an affiliate commission.
I don't have any pets, mainly because my condo building doesn't really allow them, but also because I'm trying to keep a small, rambunctious human alive and well, and for now, that's enough. Growing up, we had guinea pigs and fish, thanks to allergies, but when I was in grad school, I was lucky enough to have a roommate one year who had a dog. Now, until that point, I never liked big dogs; I was too scared of them. But this one — Izzi — stole my heart. She was a big dog who thought she was a lap dog, and for the first time in my life, I (sort of) had a real pet. I was her Mama Jaime. When Izzi passed away a few years ago, the sadness I felt surprised me. But it speaks to how animals can touch our hearts, as well as the bond that humans have with them.
My son watches animal shows on television and loves Jane Goodall. I'm no stranger to relationships between animals and humans, and how we impact each other and our environments. But it's not something I think about often, if I'm honest. To further explore this, I put together a list of eight books that explore the relationships between humans and animals in a variety of ways.
Get comfortable, maybe turn on some Animal Planet, and let's dive in!
If you want to read more about animals, check out this post on popular science books about animals, and this post about novels where animals play a significant role.