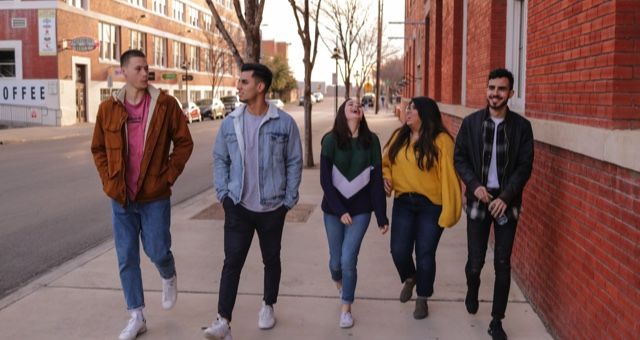 Lists
Non-YA Books About Teens for Adults Who Just Can't Leave High School Behind
This content contains affiliate links. When you buy through these links, we may earn an affiliate commission.
I turned 28 this May, yet I'm finding myself increasingly drawn to the YA section of my local library. For as long as I can remember, I've loved to read books about teens. When I was little, they helped me imagine my future. Now they offer up a dose of nostalgia. At their best, books about high school-age characters help me make sense of the complicated ways in which adolescence shapes our grown-up selves. While there plenty of gems geared toward a young adult audience, my absolute favorite sub-genre consists of adult books about teens.
I started reading about teens early. In 3rd grade I eagerly moved from the children's section to the YA shelves after discovering the Roswell High series by Melinda Metz. I channeled my excitement about getting older, all the dramas and freedoms I imagined would come with it, into these fictional worlds. Even a story about 16-year-old aliens felt instructional.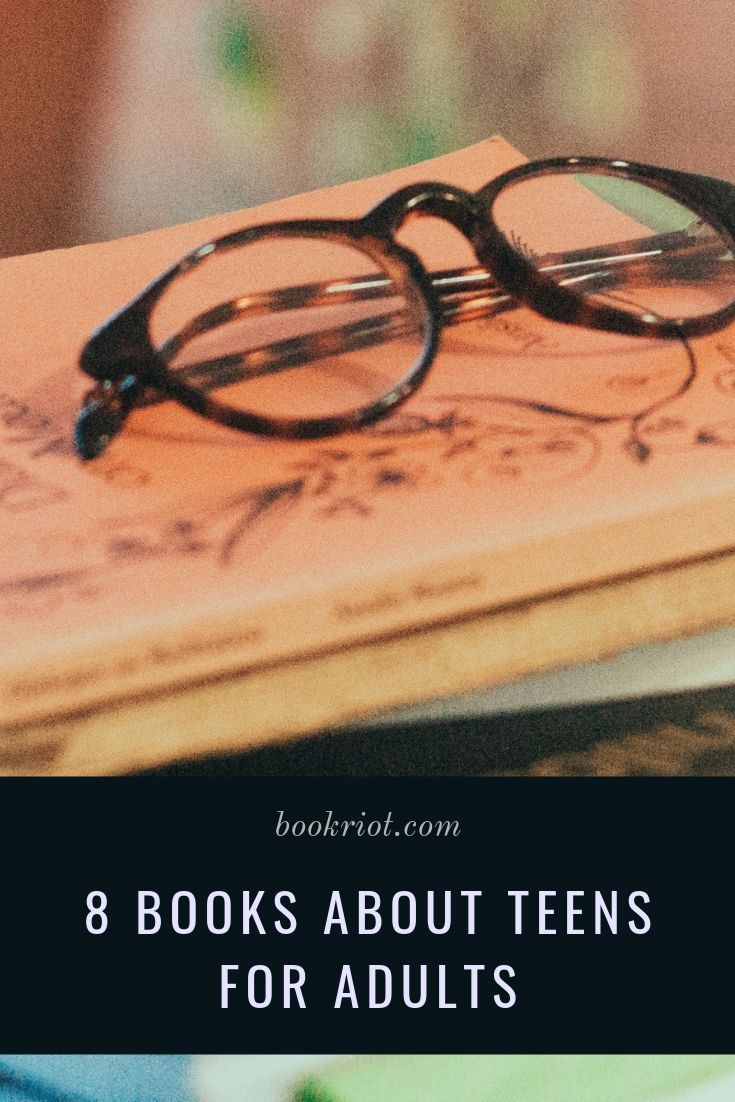 As an adult, I haven't been able to leave teen fiction behind, nor have I really tried. I read widely, across genres, age groups, and subjects. Yet in my moments of profound doubt about what to read next, I always return to books about teens. There's no shame in reading tons of YA as an adult (I read plenty myself) but if you're looking to branch into the adult fiction shelves, these books are a great place to start.
I just finished this one, and hoo boy the unique voice gripped me from page one. Eighteen-year-old Blue van Meer has moved all over the country with her father, an eccentric professor and writer. For her senior year of high school, they settle down at St. Gallway School in Stockton, South Carolina, and Blue soon finds herself in the thrall of a mysterious, charismatic teacher named Hannah Schneider.
Prep by Curtis Sittenfeld
Prep is always my answer to the age-old impossible question What's your favorite book? Curtis Sittenfeld's debut novel follows Lee Fiora from South Bend, Indiana as she heads to the an elite boarding school in Massachusetts. It's light on plot, heavy on internal monologue — but that's exactly why I love it.
If nonfiction is more your speed, check out Coates's debut memoir. Prior to Coates becoming a household name with his smash success Between the World and Me, he published this beautiful reflection on his experience coming of age as a young black boy in Baltimore.
Who would expect a detective novel to double as one of the most profound stories of teenage girl friendship ever told? The fifth installment of French's incredible Dublin Murder Squad series manages to be both a page-turning murder mystery and a stunning literary novel that will have you reminiscing about spring afternoons spent in the quad.
Narrated by Warren Duffy, a failing comic book artist who inherits a crumbling mansion in Philadelphia when his father dies, this book is more about adulthood than it is about high school. Still, Warren's relationship with his newly discovered teenage daughter Tal is the heart and soul of this novel. There's also a cool (possibly) haunted mansion subplot!
Marlena by Julie Buntin
I loooove books that focus on all-consuming, borderline unhealthy friendships between young women (so much so that I am attempting to write my own). Julie Buntin's debut is one of the most beautiful, devastating takes on the subject I've ever read. It follows the intense, short-lived relationship between Cat and Marlena.
This is the funniest book I've ever read about a dead teenager, but it's also extremely dark, poignant, and sad. The book opens on the death of Skippy, a 14-year-old student at Dublin's esteemed Seabrook College, and works backward to tell the story of how, exactly, he got there.
Described on Goodreads as "a dazzling, heartbreaking page-turner," The Book of Unknown Americans is a love story between two teenagers from immigrant families in Delaware.