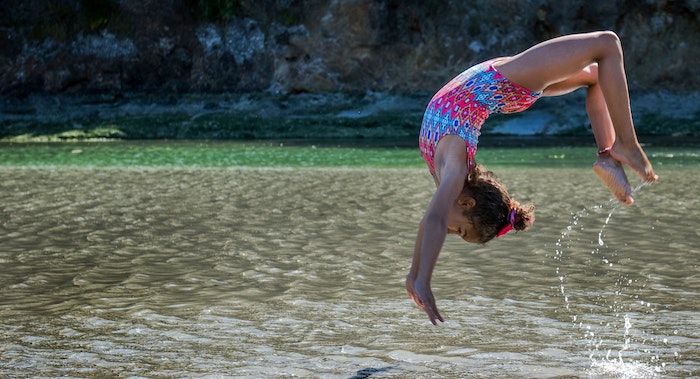 Children's
Books About AAPI Athletes: 12 Titles for Kids, Teens, and Adults
This content contains affiliate links. When you buy through these links, we may earn an affiliate commission.
During the 2021 Olympics, kids — and yes, some of us adults — all over the world were jumping up and down and cheering on their favorite athletes, thinking "I'm going to be just like you when I grow up!"
After all, pro athletes in this country have always been role models for kids, inspiring them to dream big through hard work, grit, and resilience. But for many AAPI kids over the years, buried underneath all that daydreaming, a nagging little voice was also saying, "But none of those athletes looks like me."
It's true there have been pro AAPI athletes in the USA as far back as 1927 (Kenichi Zenimura and Walter Achiu) and even AAPI Olympians in 1948 (Victoria Manalo Draves and Sammy Lee). Yet despite the fact that it's one of the fastest-growing U.S. ethnic groups, the AAPI population is still largely underrepresented in professional sports.
But as more AAPI athletes are defying the stereotypes that say they are unsuited for modern sports, their stories are being told and their faces are getting recognized — giving AAPI kids an extra boost of motivation. Now, more than ever, these kids can more easily find posters, memorabilia, and books about AAPI athletes to help fuel their inspiration.
So, in celebration of the Olympic year and of all the AAPI athletes who have competed professionally over the decades, here are 12 books about AAPI athletes for both kids and adults.
Books About AAPI Athletes for Kids and Teens
Books About AAPI Athletes for Adults
---
All of the athletes featured in these books are helping pave the way for the next generation of AAPI kids, whether they're aspiring athletes or just motivated by examples of hard work and resilience. But these athletes' stories are meant to inspire all of us, not only to give our all and dream big, but also to celebrate, encourage, and support diverse heroes and voices in American sports and athletics.
Feeling inspired? Find more recommended books about athletes and features about AAPI authors and characters.