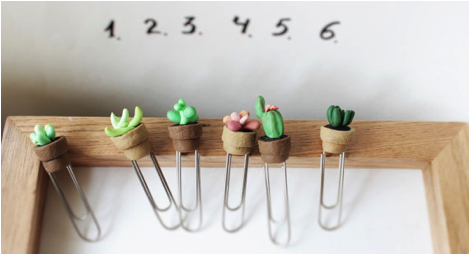 Crafting
Bookmark Ideas For Living Your Best Bookish Pinterest Life
It's been a minute, so here's a little roundup of rad new bookmark ideas that accommodate various tastes, whether it's cutesy stuff, handmade, DIY, or even something unconventional. Heck, you can even find some free printables here—whatever your engagement level, I got you, boo.
Bookmark ideas for crafty types
Popsicle bookmarks are cute, cheap, and easy to make. The best part is that if you have some kiddos around, it makes a great little family activity. Simply gather some popsicle sticks and markers, and go to town.
Magnetic bookmarks are super cute and, unsurprisingly, a snap to make. I use these all the time, so they're also one of my favorite bookmark ideas in this whole post. In the above video, the maker uses dogs as an example, but really it can be anything you're able to doodle.
I mustache you a question…Have you ever seen a more dapper bookmark? I think not.
Slightly more challenging crafty bookmark ideas
We have a roundup of crochet bookmark patterns that is worth a visit if you're into that. And some cross stitch, too.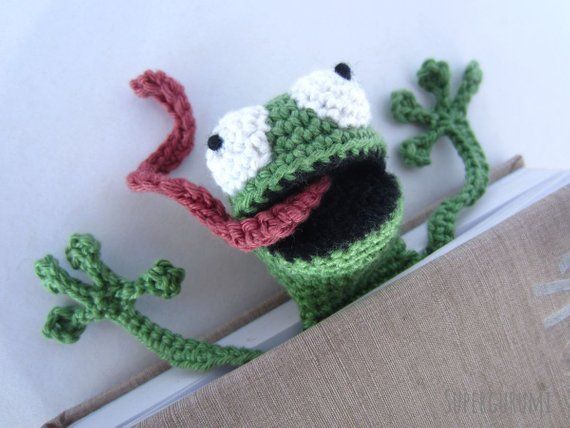 This amigurumi frog is hilarious and available as a pattern.
This fish bones bookmark also totally caught my eye. It was too funny to not share…
Just give me links to bookmarks I can buy!
Okay, okay. So you don't have the time/patience to DIY. That's cool! Here are some bookmarks I stumbled across recently: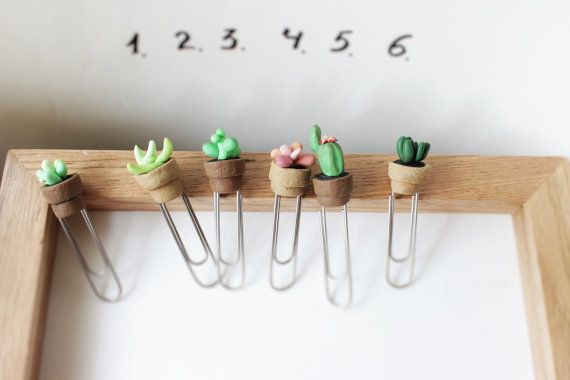 I kind of love that succulents and cactuses seem to be having a moment right now, because they are flippin' adorable. Green is such a relaxing color, too.
Whether you're a lover of travel, or want to travel, or just love looking at maps, there's something whimsical and lovely about hearts made from vintage maps, strung together to mark your place.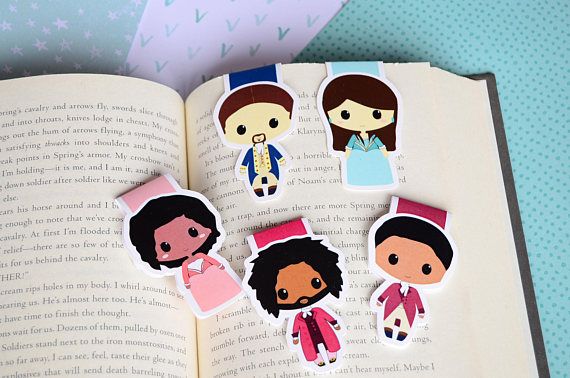 There's a million books I haven't read, but just you wait. Just you wait…
Ok, but my interests are…unconventional.
So you want to use things that aren't really bookmarks, but you've evolved beyond sticking random sticky notes and receipts in there. Might I suggest…
Playing cards
Funny photograph cutouts of people you love making faces
Braided yarn
Chip bag clips (I jest)
Where do you fall? Are you, like me, a hot mess who collects bookmarks but often reaches for the nearest scrap of paper? Or do you actually use pretty bookmarks?