Crafting
7 DIY Bookish Thanksgiving Decor Ideas
Thanksgiving is the best holiday. This is empirical fact. There is food, and there is napping, and there is time to read while other people watch football. The only thing that could make it better is by booking-up the bookishness of the decor. Remove those plastic cornucopias and replace them with a few of these more literary DIY options*:

You could make this yourself, but if you're feeling lazy this centerpiece is for sale.
Cute place settings for the kid's table!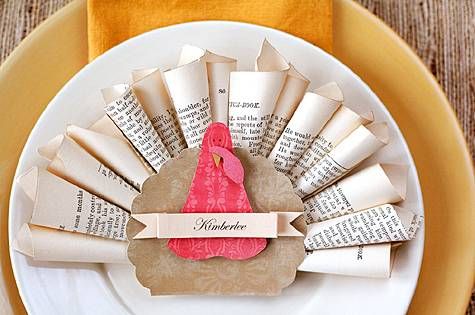 I will. I WILL gobble til I wobble. (This one is also for sale if you don't wanna DIY)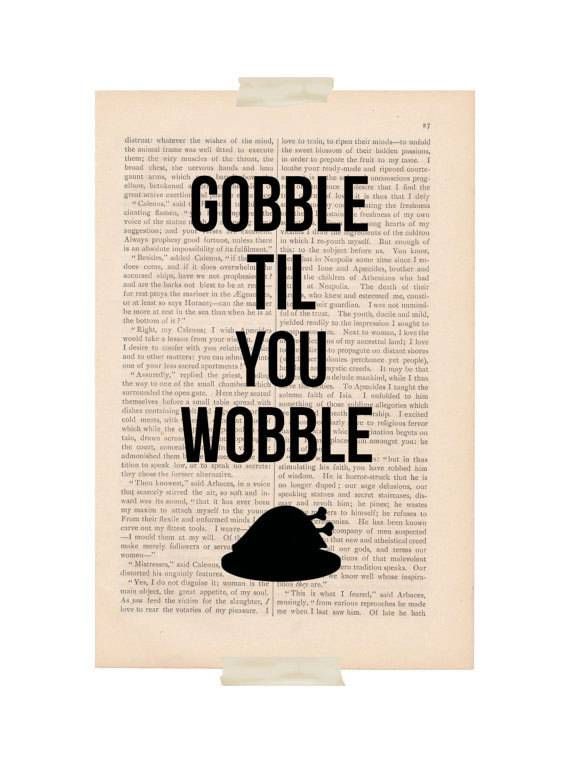 An autumnal book tree! Would make a nice centerpiece, no?
Book pumpkin > regular pumpkin?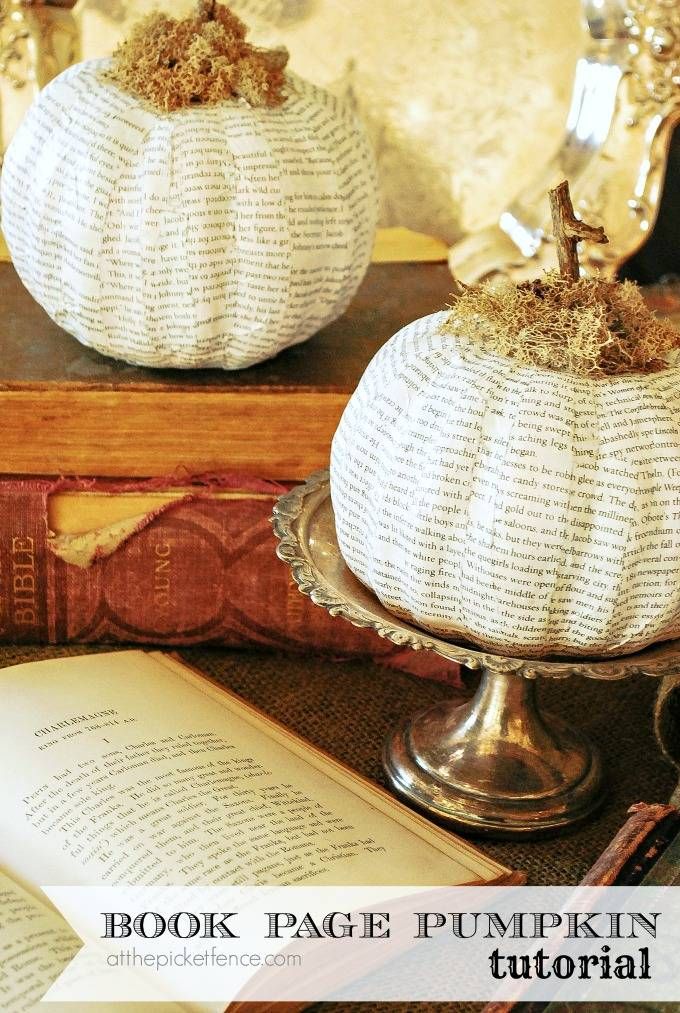 You could easily do this one with an old dictionary page!
*I know some people are squeamish about using book pages for crafts, but I firmly hold the belief that using older books that are just going to get junked anyway (like old dictionaries from the thrift store, mass market paperbacks from the library's dumpster, etc.) and giving them a new life in a creative way is a great way to show some book love.
_________________________
Sign up for our newsletter to have the best of Book Riot delivered straight to your inbox every two weeks. No spam. We promise.
To keep up with Book Riot on a daily basis, follow us on Twitter, like us on Facebook, , and subscribe to the Book Riot podcast in iTunes or via RSS. So much bookish goodness–all day, every day.