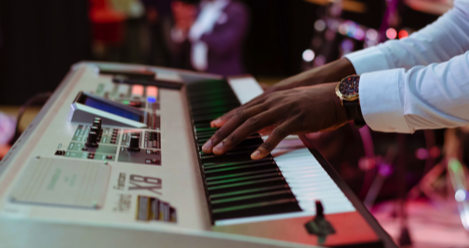 Lists
Bookish Lyrics with Awesome References
This content contains affiliate links. When you buy through these links, we may earn an affiliate commission.
Literary references in lyrics are magical moments for the audience to have a distinct and direct connection with a song writer. You will feel closer to a song if you share that emotional connection. Here are some fantastic ones:
Blackalicious included a Nikki Giovanni poem in "Ego Trip" and it is so powerful and sooooo goood. When you hear this fantastic application of poetry to beat, it hits you deeper than any one poem and any one song. This is more evidence of Nikky Giovanni's great poetic power.
"Moby Dick" by Led Zeppelin may not have the lyrics to discuss the great whale, but can you associate this song with the beat of the sea and the general badassery of heroism.
Beyonce doesn't just reference Chimamanda Ngozi Adichie, but includes her voice in the song "Flawless." It makes sense to bring in the powerful Chimamanda in such a feminist-centric song here.
"Tom Sawyer" by Rush features some pretty deep lyrics about Mark Twain's boyish main character. They note a reference to the power of this character, and though it might seem little dramatic, it seems that Rush is placing great weight on Tom Sawyer's symbolic American role in "What you say about his company/Is what you say about society…"
"The Ghost of Tom Joad" by Bruce Springsteen, and covered by Rage Against the Machine later, is a reference to John Steinbeck's traveling character, Tom Joad. Tom kicks off The Grapes of Wrath as he is released from prison and discovers his family has been evicted and is heading out to migrate west. Bruce Springsteen here is trying to find parallels between the classic novel and modern issues of poverty and travel.
There's always David Bowie's "1984"—a pretty direct reference to the novel, though the lyrical connection isn't as obvious within. Of course, except in the line: "Beware the savage jaw of 1984."
You have to give props to Modest Mouse for pulling their name from a Virginia Woolf story, according to The Long River Review (there are other fantastic bookish lyrics referenced here). Modest Mouse also has a song entitled, "Bukowski," honoring the author's view of the world: "Woke up this morning and it seemed to me/that every night turns out to be/A little more like Bukowski."