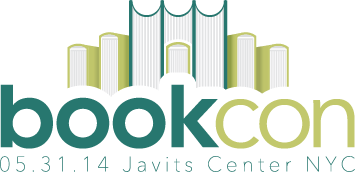 News
What BookCon Should Be Saying
On Wednesday morning, we wrote about BookCon's stunningly, exclusively white line-up of authors. Aside from this strange tweet from BookExpo America, there hasn't been any word from BookCon or BEA.
BookCon is produced by our colleagues at ReedPop, they're committed to diversity & continue to curate content. Share feedback @thebookcon.

— BookExpo America (@BookExpoAmerica) April 23, 2014
Now, it's not like there has been a flood of reaction, but there's enough that BookCon has surely noticed. The question, then, is what they should do about it. What could BookCon say that would make me less angry? Is there anything?
So I tried a little writing experiment: what would I write if I were responsible for BookCon's response? Here's what I came up with (with special thanks to the Book Riot contributors for helping me think this through):
We at BookCon are both surprised and embarrassed about the lack of diversity in our current roster of featured authors. We have been working hard to program a day that will delight readers, and in doing so we didn't do something we should have been doing: making sure that the authors we invite represent all kinds of readers.
We recognize that it's not enough to say we are committed to diversity; we need to act on that commitment, and it needs to be evident in the panels we select and the voices we privilege.
We sincerely apologize to readers who were upset by the line-up and to the authors who were marginalized by it. We understand that many attendees who have already bought tickets are asking for a refund as the line-up, as currently constituted, does not reflect the kind of event they want to participate in. And while we are going to work hard for the next month to remedy the mistakes we've made by making sure authors of color have a significant presence at BookCon, we will grant all refund requests submitted by May 1. We hope, though, that you will give us a chance to get it right and to make it great.
Of course we realize that including authors of color now might seem to be insincere tokenism. Unfortunately, our failure to include authors of color to this point makes it impossible for us to dismiss such charges. All we can do is start doing the right thing, right now.
Books and reading should be welcoming and inclusive. And if we want BookCon to be the premier books and reading event both now and in the future, we know it must be welcoming and inclusive as well.
Sincerely, the BookCon Team.
____________________
That's the best I've got. What do you think? Would something like this make you feel better about BookCon?