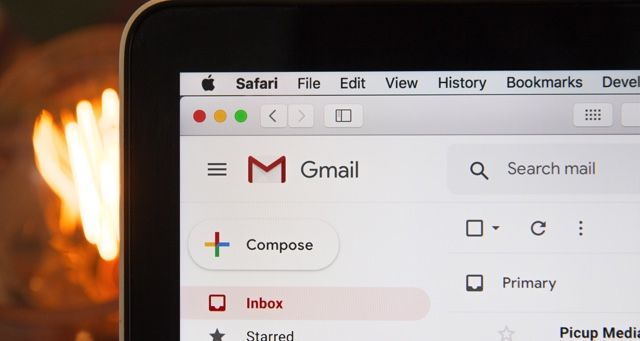 How To
What To Do About Book Person Spam
There's a special kind of spam that book people get. It's not more useful than regular spam, but you can uniquely identify a book person's email account by the literary detritus. Book-related spam can clutter up your life and distract you from getting any actual reading done. If you're ready to KonMari your inbox, here's what to look for.
Book Site Newsletters
Obviously the best of these come from Book Riot. There's no better way to keep up with all of the news and blues of the book world than by glomming onto the newsletters of half a dozen of your favorite book websites. In the case of Book Riot, there are several specialized missives that you may receive each day. However, Publishers Weekly also has several valuable newsletters. So does BookBub, which features the added benefit of maybe getting you completely free or almost free ebooks.
Daily news briefs are wondrous things, but they can add up quickly and become redundant. News dumps like Book Riot's can eliminate the need for a lot of the more specialized or run-of-the-mill newsletters. At the same time, there may be topical corners that are too specialized for a general newsletter. Be aware of them. Specialize when you're afraid of missing something, and otherwise, find one good generalist who you trust to bring you all the news.
Library Newsletters and Event Reminders
Your library probably sends out just one newsletter a week. Maybe they send one a month. But nobody gets just one library newsletter. Come on! There's always another branch over the horizon, and they have all kinds of new stuff going on that you can also enjoy. Then there's Wowbrary, a service that can tell you about a library's new books. And, of course, if you register for a library program you might get email reminders. Then there are overdue notices, Friends of the Library volunteer calls, book group newsletters, and on and on.
My point is that library spam can accumulate as rapidly as the worst book person spam of any other category.
While I know from personal experience that librarians try to keep spam minimal, it can be hard to accomplish this if a patron's involvement with the library is high. Combat library spam by focusing only on the particular library or libraries that are immediate to you. Getting your state library's newsletter might be a thrill, but let's be honest: you're not going to drive three hours to go to a 45 minute program.
Literary E-Zines
Daily Science Fiction. Longreads. The Arcanist. Free Internet reading is plentiful and acts like catnip on the bookish mind. Once you delve into the worlds of your favorite authors and writers, it's hard to say no. Why do you get thus-and-such poetry zine? Because your favorite indie poet once got a piece in there! Why thus-and-such experimental flash essay weekly? Because it's just so interesting and different!
There is a limited amount of words you can physically cram into your eyes every day. That goes triple for fiction. The Internet is positively overflowing with it. You can't go as far as Goodreads without tripping over decent self-published literature.
The key here is to prioritize according to your interests. Don't feel guilty about unsubscribing to a critically acclaimed journal if you're not psyched about it. It's still spam, it's just book person spam. Think of it as our Pier One catalog. You only have so much time to enjoy creative writing in the first place. Also, budget your emailed creative writing into your total daily reading time. If you have other corners to read, like fan fiction, remember to leave space for them too.
Google Search Alerts
It's OK if you have an automatic Google alert set up for Neil Gaiman. It's normal to want to know everything that Neil Gaiman does immediately. However, after a certain point, book celebrity fixations can become a detriment to your inbox. It's a far cry from news trawling for Neil Gaiman to news trawling for Neil Gaiman, Andre Aciman, Roxane Gay, Ellen Degeneres, and Victor LaValle. At this point, alerts become book person spam of the first order.
Set up your alerts to come in once a week. Yes, you can set them to arrive every day, or even as they happen, but this is why your inbox is out of control. Set them to come in once a week and you'll have a pleasant, manageable set of lists to skim and delete.
Author Announcements
Ugh, this one is hard! Authors don't send out newsletters as much as they used to, but it's still a phenomenon, particularly with small-time and longtime writers. There are situations where getting an author newsletter is truly useful, particularly when the author self-publishes. Super-niche authors may also offer good newsletters. However, by and large, if the author is doing well, you don't need their newsletter. Nora Roberts will not stealth publish anything. You will hear about it. Let go. Your favorite author will still be there if you don't get an update every week.
---
Did you know that we have a whole tag just for sites we like? We do! Go check it out and find some new spam for your inbox!