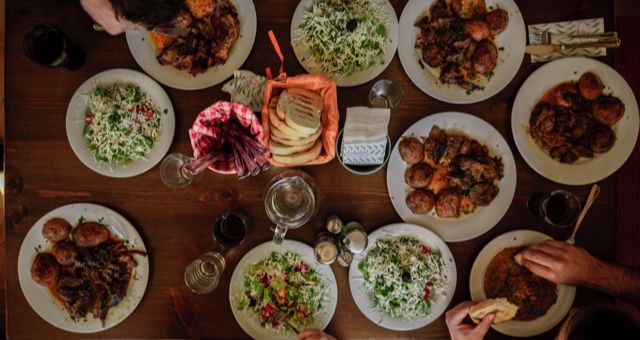 How To
Tasty Book Club Food Ideas to Use at Your Next Meeting
This content contains affiliate links. When you buy through these links, we may earn an affiliate commission.
Hosting a book club is a fun way to invite your bookish friends into your home and discover and discuss new reads. But one of the biggest dilemmas (outside of "how much should I clean to hide the fact that I'm actually a garbage monster but not look like I tried too hard") is what to feed your guests! You don't want to be too boring and stick with the standard chips and dip/carrot sticks route, but not many of us have the time and culinary pedigree to go full Martha Stewart. Here are a few book club food ideas to make your next meeting a tasty experience.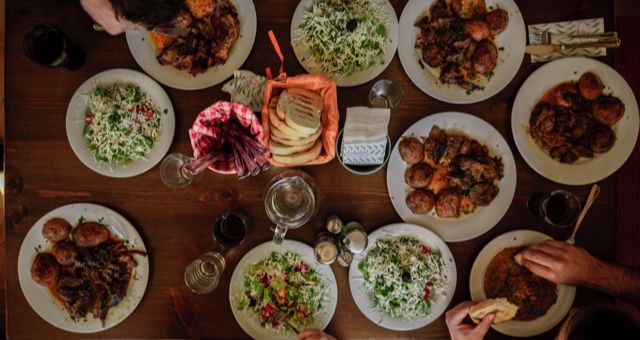 Do As the Characters Do
One way to make your menu fun is to connect it to the experiences of the characters in your read. Serving themed food creates another way for your book club to connect with the character plus pushes your culinary creativity!
For example:
Get Punny with Book Club Food Ideas
Let your dad jokes fly and your guests eyes roll with some pun-tastic combos.
Eating the Scenery
There's nothing like food to really connect you to a setting. If you are reading a book with a specific locale, why not let your taste buds take a tour?
For example, if you are reading a book set in Cuba (Dreaming in Cuban by Cristina García, Telex from Cuba by Rachel Kushner, or Our Man in Havana by Graham Greene for example), offer your guests scrumptious Cubano sandwiches, some fried plantains (plantanos maduros fritos), and a delightful pineapple mojito to wash it all down.
Is your group reading My Brilliant Friend by Elena Ferrante or another book set in Southern Italy? Offer up some Melanzane parmigiana (baked eggplant parmesan), with a light caprese salad on the side, and ever-s0-trendy Aperol Spritz to drink.
Tackling a work set in Nigeria (e.g. My Sister the Serial Killer by Oyinkan Braithwaite, Things Fall Apart by Chinua Achebe, or Rosewater, by Tade Thompson)? Serve up some bean and plantain pottage and jollof rice alongside zobo (hibiscus flower) tea.
---
No matter what book club food ideas you use, remember that it's the love of books and conversation that brings book clubs together (and everyone loves pizza).
Looking for more tips to take your book club up to the next level? We've got you covered: