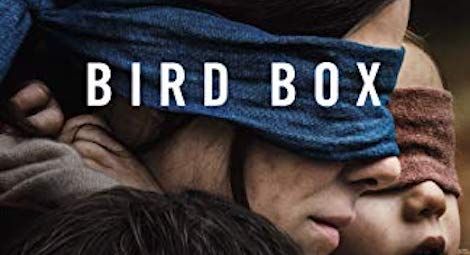 Horror
BIRD BOX Sequel Announced by Author Josh Malerman
This content contains affiliate links. When you buy through these links, we may earn an affiliate commission.
Grab your blindfolds–there is a Bird Box sequel on its way! In an interview with Esquire, author Josh Malerman confirmed he has been working on a sequel to the 2014 post-apocalyptic book, with a publication date set for October 1, 2019.
Malerman was tightlipped on further details, but we do know the Bird Box sequel, Malorie, takes place shortly after where the first book left off. Based off the title, I think it's safe to assume that the sequel will focus on Bird Box's main protagonist, Malorie (portrayed by Sandra Bullock in the Netflix movie adaptation). "The Bird Box world is Malorie's story," Malerman told Esquire, "and I wanted to know more about her. I wanted to get to know her even better. At the end of the movie, I turned to my girl Allison and said, "I want to know what happens next!" and she's like, 'Well, you know, you could make that happen,' so it really was this warm feeling."
In Bird Box, Malorie and her two small children try to escape mysterious and deadly monsters–one glance upon them drives a person to violence–by traveling downriver, completely blindfolded. Will Malorie offer up new information and history on the monsters? Guess we will have to wait until October to find out.
Read More on Bird Box here:
6 Books Like Bird Box That Will Creep You the Eff Out