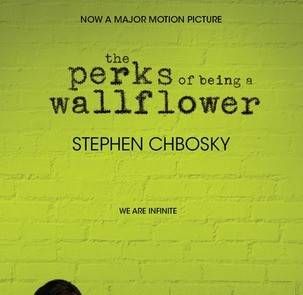 Newsletter 1
Beyond the Bestsellers: Stephen Chbosky's The Perks of Being A Wallflower
This content contains affiliate links. When you buy through these links, we may earn an affiliate commission.
One of the most popular requests we see pop up here on Book Riot is for what books to read if you enjoyed Stephen Chbosky's classic The Perks of Being a Wallflower. While we've made a list before of titles similar to Perks, it seemed about time to revisit the topic and offer up some more titles, "Beyond the Bestsellers" style. Let's talk a little bit first about why the book is so beloved and continues to do good business on bestseller lists before diving into a pile of recommended next reads.
Why You Like The Perks of Being a Wallflower
Chbosky's novel is written in a diary-style. Although this format isn't the primary reason readers connect with the book, the way that main character Charlie narrates his experiences through the format allows readers an intimate, inside look into his character. It puts you into the story immediately but it's reflective — Charlie gets to be an actor in his story but he's also reflecting upon it after experiencing it. It's messy and complicated and readers get that, right alongside getting some smart, savvy insight into what those messy and complicated situations might mean in the bigger picture.
The issues explored in this book are many. It's a book about growing up, as much as it's a book about sexuality, about discovering sex, about substance abuse, falling in love, and learning to accept yourself as you are. Charlie is introspective, anxious, and he's a loner. Finding acceptance through older students at his new school gives him the opportunity to break out of his self-protective shell bit by bit. It's a shell built, in part, because of the untimely death of a friend to suicide.
What both the above bullet points illustrate about the novel's enduring relevance and one of the reasons readers keep finding and loving it is this: it's relatable. Chbosky doesn't sanitize Charlie's story, and when the book first published, it was one of the rare few choosing to highlight real teen issues without turning into a "Problem Novel." It came out in 1999, the same year as Laurie Halse Anderson's Speak — and it seems important to note that the fact these two endure as they do speaks to how much stories about the real teen experience matters to readers, both teens and former teens. Interestingly, both of these feature younger YA characters. Charlie is only 15, and his voice has that naive quality to it of a freshman being tossed into the deep end of the pool called high school . . . because he is. Today's YA tends to feature older protagonists, even if they're dealing with similarly difficult situations.
Because this book was published in 1999, it's clear that it's not set today but in the 90s sometime. But the time setting doesn't particularly matter here. The book resonates because it has a timelessness to it, though there are many readers who appreciate Chbosky's novel because it's not entirely contemporary. It offers nostalgia.
Perks is a voice-driven, realistic YA title with poignant turns of phrase, a relatable and likable character, and it evokes a strong sense of emotion and nostalgia from the reader.
Try One Of These Books Next
This is going to be a lengthier list because there are a good number of books that would fit the bill for readers who are looking for one or more of the elements that made Perks work for them.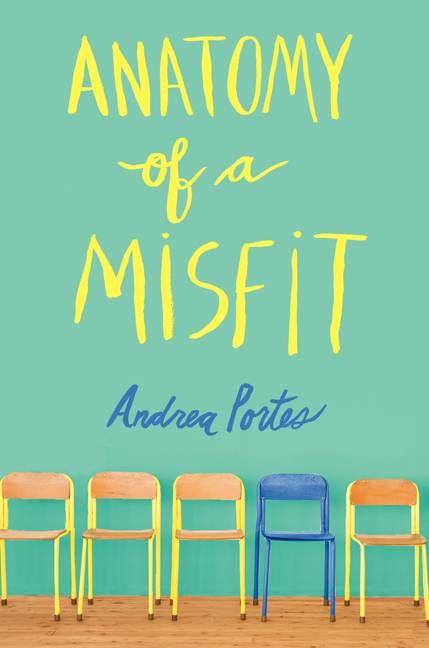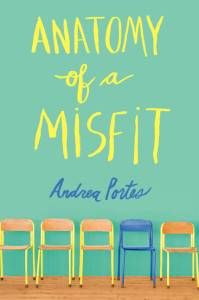 Anatomy of a Misfit by Andrea Portes
Outside, Anika Dragomir is all lip gloss and blond hair—the third most popular girl in school. Inside, she's a freak: a mix of dark thoughts, diabolical plots, and, if local chatter is to be believed, vampire DNA (after all, her father is Romanian). But she keeps it under wraps to maintain her social position. One step out of line and Becky Vilhauer, first most popular girl in school, will make her life hell. So when former loner Logan McDonough shows up one September hotter, smarter, and more mysterious than ever, Anika knows she can't get involved. It would be insane to throw away her social safety for a nerd. So what if that nerd is now a black-leather-jacket-wearing dreamboat, and his loner status is clearly the result of his troubled home life? Who cares if the right girl could help him with all that, maybe even save him from it? Who needs him when Jared Kline, the bad boy every girl dreams of, is asking her on dates? Who?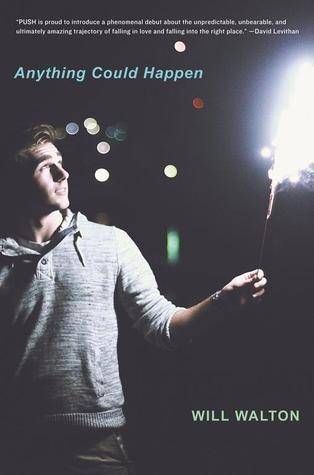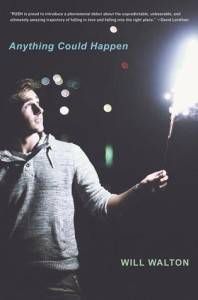 Anything Could Happen by Will Walton
Tretch lives in a very small town where everybody's in everybody else's business. Which makes it hard for him to be in love with his straight best friend. For his part, Matt is completely oblivious to the way Tretch feels – and Tretch can't tell whether that makes it better or worse.
The problem with living a lie is that the lie can slowly become your life. For Tretch, the problem isn't just with Matt. His family has no idea who he really is and what he's really thinking. The girl at the local bookstore has no clue how off-base her crush on him is. And the guy at school who's a thorn in Tretch's side doesn't realize how close to the truth he's hitting.
Tretch has spent a lot of time dancing alone in his room, but now he's got to step outside his comfort zone and into the wider world. Because like love, a true self can rarely be contained.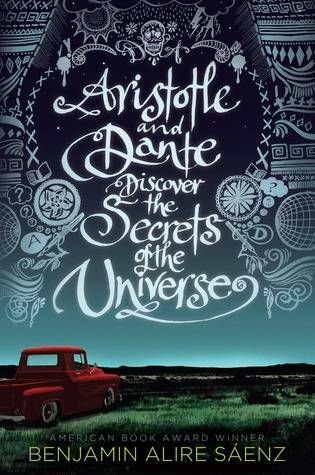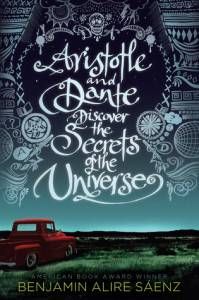 Aristotle and Dante Discover the Secrets of the Universe by Benjamin Alire Saenz
Aristotle is an angry teen with a brother in prison. Dante is a know-it-all who has an unusual way of looking at the world. When the two meet at the swimming pool, they seem to have nothing in common. But as the loners start spending time together, they discover that they share a special friendship—the kind that changes lives and lasts a lifetime. And it is through this friendship that Ari and Dante will learn the most important truths about themselves and the kind of people they want to be.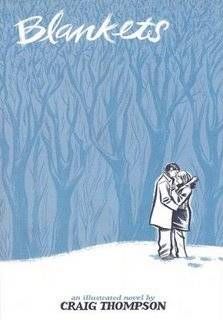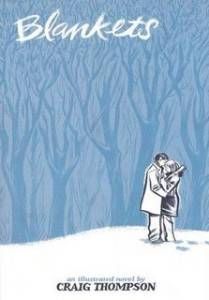 Blankets by Craig Thompson:
Wrapped in the landscape of a blustery Wisconsin winter, Blankets explores the sibling rivalry of two brothers growing up in the isolated country, and the budding romance of two coming-of-age lovers. A tale of security and discovery, of playfulness and tragedy, of a fall from grace and the origins of faith.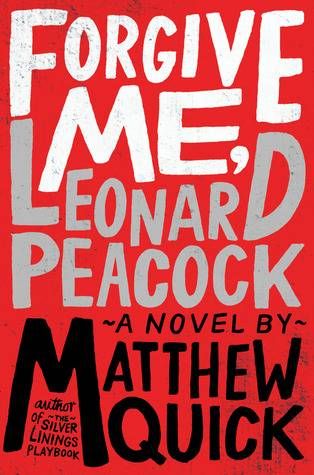 Forgive Me, Leonard Peacock by Matthew Quick
Today is Leonard Peacock's birthday. It is also the day he hides a gun in his backpack. Because today is the day he will kill his former best friend, and then himself, with his grandfather's P-38 pistol.
But first he must say good-bye to the four people who matter most to him: his Humphrey Bogart-obsessed next-door neighbor, Walt; his classmate, Baback, a violin virtuoso; Lauren, the Christian homeschooler he has a crush on; and Herr Silverman, who teaches the high school's class on the Holocaust. Speaking to each in turn, Leonard slowly reveals his secrets as the hours tick by and the moment of truth approaches.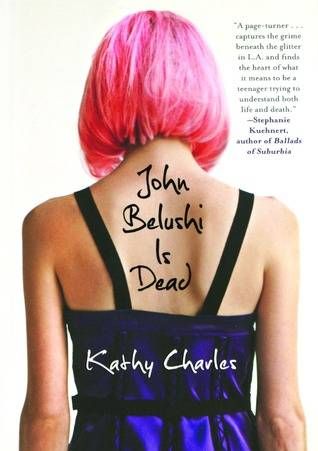 John Belushi is Dead by Kathy Charles
Pink-haired Hilda and oddball loner Benji are not your typical teenagers. Instead of going to parties or hanging out at the mall, they comb the city streets and suburban culs-de-sac of Los Angeles for sites of celebrity murder and suicide. Bound by their interest in the macabre, Hilda and Benji neglect their schoolwork and their social lives in favor of prowling the most notorious crime scenes in Hollywood history and collecting odd mementos of celebrity death.
Hilda and Benji's morbid pastime takes an unexpected turn when they meet Hank, the elderly, reclusive tenant of a dilapidated Echo Park apartment where a silent movie star once stabbed himself to death with a pair of scissors. Hilda feels a strange connection with Hank and comes to care deeply for her paranoid new friend as they watch old movies together and chat the sweltering afternoons away. But when Hank's downstairs neighbor Jake, a handsome screenwriter, inserts himself into the equation and begins to hint at Hank's terrible secrets, Hilda must decide what it is she's come to Echo Park searching for . . . and whether her fascination with death is worth missing out on life.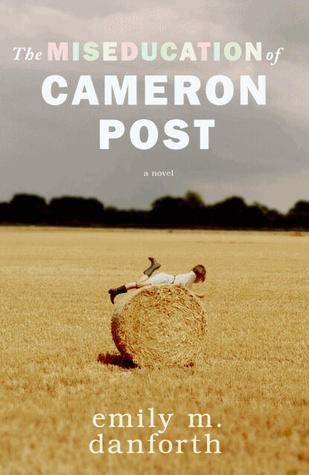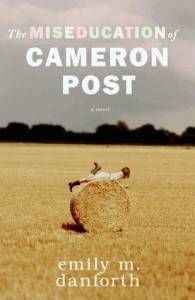 The Miseducation of Cameron Post by emily m. danforth
When Cameron Post's parents die suddenly in a car crash, her shocking first thought is relief. Relief they'll never know that, hours earlier, she had been kissing a girl.
But that relief doesn't last, and Cam is soon forced to move in with her conservative aunt Ruth and her well-intentioned but hopelessly old-fashioned grandmother. She knows that from this point on, her life will forever be different. Survival in Miles City, Montana, means blending in and leaving well enough alone (as her grandmother might say), and Cam becomes an expert at both.
Then Coley Taylor moves to town. Beautiful, pickup-driving Coley is a perfect cowgirl with the perfect boyfriend to match. She and Cam forge an unexpected and intense friendship — one that seems to leave room for something more to emerge. But just as that starts to seem like a real possibility, ultrareligious Aunt Ruth takes drastic action to 'fix' her niece, bringing Cam face-to-face with the cost of denying her true self — even if she's not exactly sure who that is.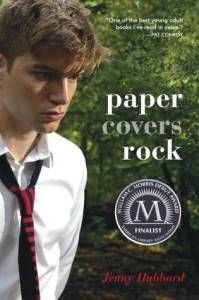 Paper Covers Rock by Jenny Hubbard
At the beginning of his junior year at a boys' boarding school, 16-year-old Alex is devastated when he fails to save a drowning friend. When questioned, Alex and his friend Glenn, who was also at the river, begin weaving their web of lies. Plagued by guilt, Alex takes refuge in the library, telling his tale in a journal he hides behind Moby-Dick. Caught in the web with Alex and Glenn is their English teacher, Miss Dovecott, fresh out of Princeton, who suspects there's more to what happened at the river when she perceives guilt in Alex's writing for class. She also sees poetic talent in Alex, which she encourages. As Alex responds to her attention, he discovers his true voice, one that goes against the boarding school bravado that Glenn embraces. When Glenn becomes convinced that Miss Dovecott is out to get them, Alex must choose between them.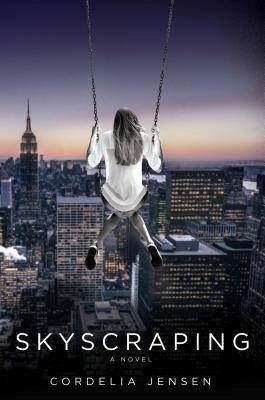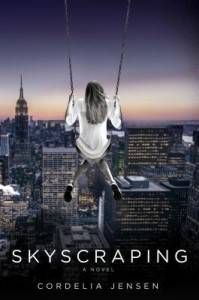 Skyscraping by Cordelia Jensen
Mira is just beginning her senior year of high school when she discovers her father with his male lover. Her world–and everything she thought she knew about her family–is shattered instantly. Unable to comprehend the lies, betrayal, and secrets that–unbeknownst to Mira–have come to define and keep intact her family's existence, Mira distances herself from her sister and closest friends as a means of coping. But her father's sexual orientation isn't all he's kept hidden. A shocking health scare brings to light his battle with HIV. As Mira struggles to make sense of the many fractures in her family's fabric and redefine her wavering sense of self, she must find a way to reconnect with her dad–while there is still time.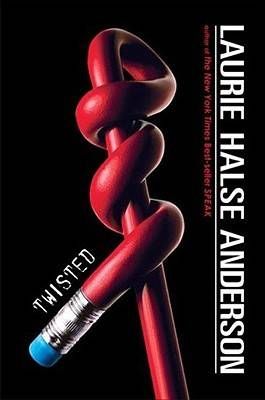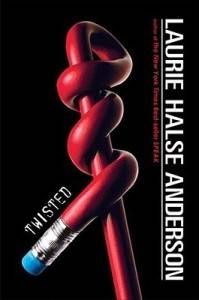 Twisted by Laurie Halse Anderson
High school senior Tyler Miller used to be the kind of guy who faded into the background—average student, average looks, average dysfunctional family. But since he got busted for doing graffiti on the school, and spent the summer doing outdoor work to pay for it, he stands out like you wouldn't believe. His new physique attracts the attention of queen bee Bethany Milbury, who just so happens to be his father's boss's daughter, the sister of his biggest enemy—and Tyler's secret crush. And that sets off a string of events and changes that have Tyler questioning his place in the school, in his family, and in the world.