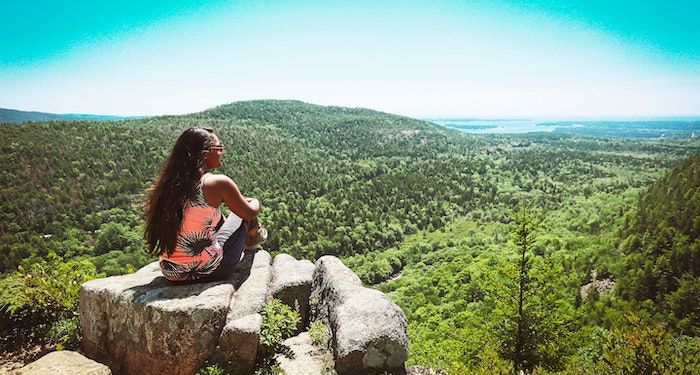 Lists
10 Of The Best Survival Books For When Things Fall Apart
This content contains affiliate links. When you buy through these links, we may earn an affiliate commission.
We've all considered it a time or two—just packing up and moving off into the mountains, or the desert, or somewhere away from people and setting up shop in a cabin out there, trying not to think about the inherent colonist issues with that sentiment. I've thought about it myself a time or two, packing up and going off to the Appalachians (that's a hard 'ch' there) and living in a cabin there. Or maybe when COVID-19 hit, you realized that you're not as prepared as you thought you were when it came to disasters and having limited access to necessities. However it started, you still ended up here, looking for resources on how to live when it all goes downhill. And you've come to the right place. Here I've collected ten of the best survival books to help you get started on turning your house into a homestead, making sure your perishables last, or for when your hiking/camping trip takes a turn for the worst.
Note: You're not going to find any prepper books here, suggesting that you stockpile weapons and ammo or create a bug out bag. That's not applicable in most survival situations beyond being a secret agent on the run. Disaster isn't going to hit suddenly enough in one cataclysmic event that you'll survive long enough to grab a bag and go, and in these events it's important to band together and create a community that supports each other rather than fighting everyone constantly. You do have to prep, but simply because these methods aren't instant, and you don't want to be up the creek without a paddle.
There are some memoirs in here as well, from people who lived in the wilderness for a bit or have outdoor experiences of their own that we should learn from. So here, pick these best survival books up and make your house self-sustainable. Maybe with these we can make it through the last of 2020 together.
Survival Books for Making Your Home Self-Sustaining
Survival Books For When You're Stuck Out In The Wilderness
Memoirs About Being Outside of Modern Comforts
---
There you have it, the best survival books on the great outdoors that y'all should pick up. As you may have noticed, these survival books aren't meant to be read alone, but as supplemental to one another. No one book will answer all the questions you have, or have all the information you need. But they're a good place for you to start and hey, if nothing does happen, if things stay on an even keel, all you've done is given yourself some nice skills that will come in handy someday and have made your home self-sustaining and better for the environment. Win-win.
If you want to read some nonfiction survival books now, maybe to see what you would do in these situations, a test run if you will, you can check out our list of best apocalypse books from 2019 or maybe our list of survival horror novels.