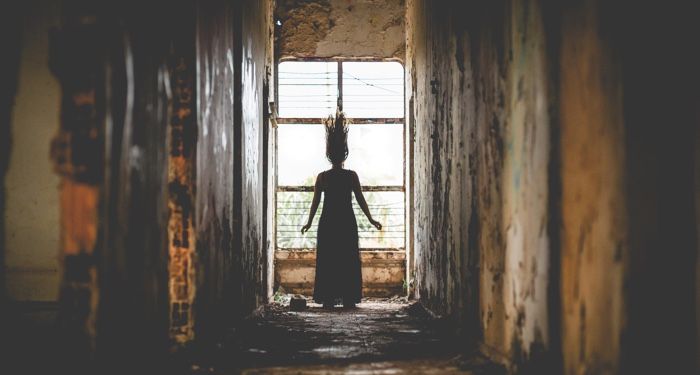 Horror
Science Fiction Trouble Feature: 10 of the Best Sci-Fi Horror Books
This content contains affiliate links. When you buy through these links, we may earn an affiliate commission.
Science fiction and horror: two great tastes that taste great together! Genre mashups are a blast. (Not "pew-pew" blast, but "rollicking good time" blast.) And there are so many great sub-genres: dystopian fiction, medical experimentation, robots, space travel, aliens. Sometimes a few of those things at once. There's so many great books to choose from. That's why we're shining a spotlight on some of the best sci-fi horror books of the last two years. So you get right down to reading about alien robots in space performing medical experimentations, or something similar that makes your brain happy. We got you, boo.
Frightening creatures, spaceship massacres, natural disasters — these are a few of the scary events that you'll find in this list. And as it always happens when I write these posts that I have a perfect title to recommend, but it isn't out yet. Curses! So I will shout it out here so you can mark it down on your TBR: The Scourge Between Stars by Ness Brown, out April 4, 2023. If you love a "scary things on spaceships" story like I do, you'll want to read this the minute it's available. As well as The Deep Sky by Yume Kitasei, out July 18, 2023! I also loved this novel and it's also a thriller aboard a spacecraft. But enough about upcoming books. Let's get weird and scary with books you can get now!
I want to give a special shout-out to my friend Emily Hughes, who is an expert in all things scary, and was happy to sit and talk scary sci-fi with me while I brainstormed this post. And for more great reads, check out 9 Sci-Fi Horror Books To Challenge and Scare You, 20 of the Best Genre-Blending Horror Novels, and 20 of the Best Science Fiction Books of All Time.