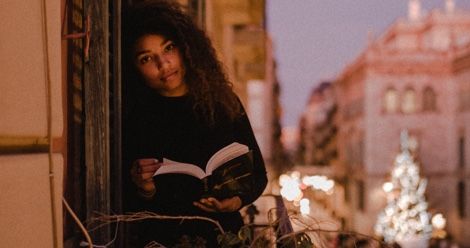 LGBTQ
The Best Queer Books of 2018
This content contains affiliate links. When you buy through these links, we may earn an affiliate commission.
There were so many amazing 2018 queer books! YA, middle grade, two-spirit writers, trans writers, comics, lots of writers of color, and so much more! I asked my fellow Book Rioters for their picks for best queer books of 2018 and here they are (in no particular order).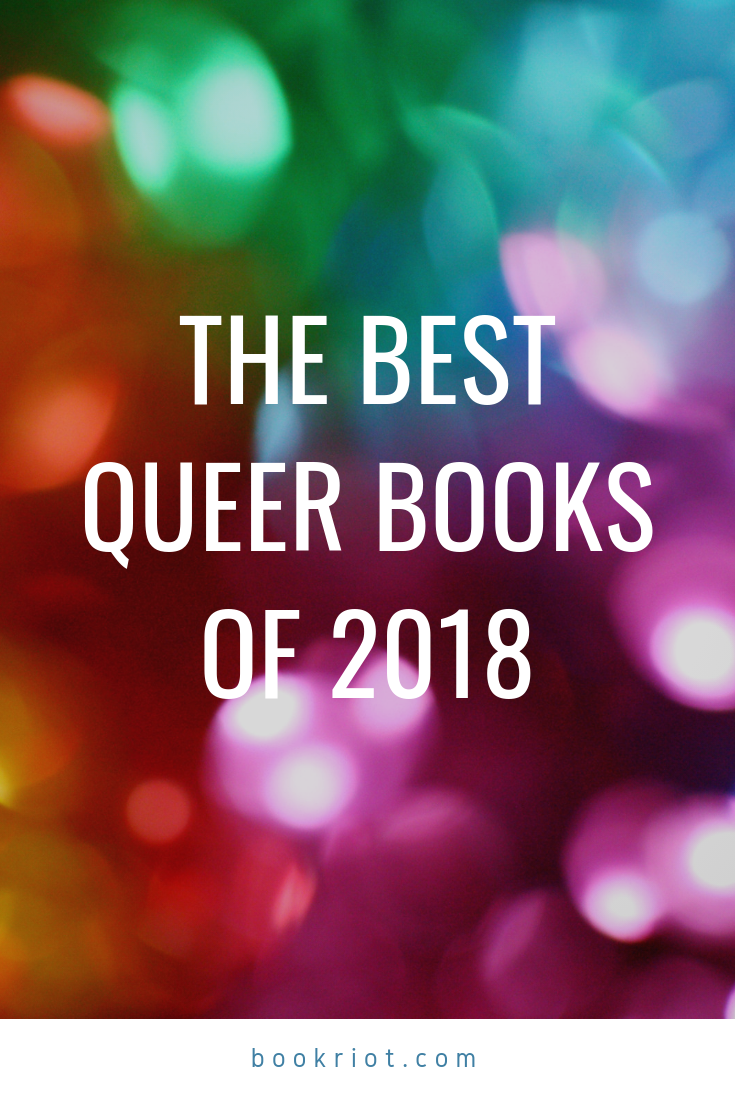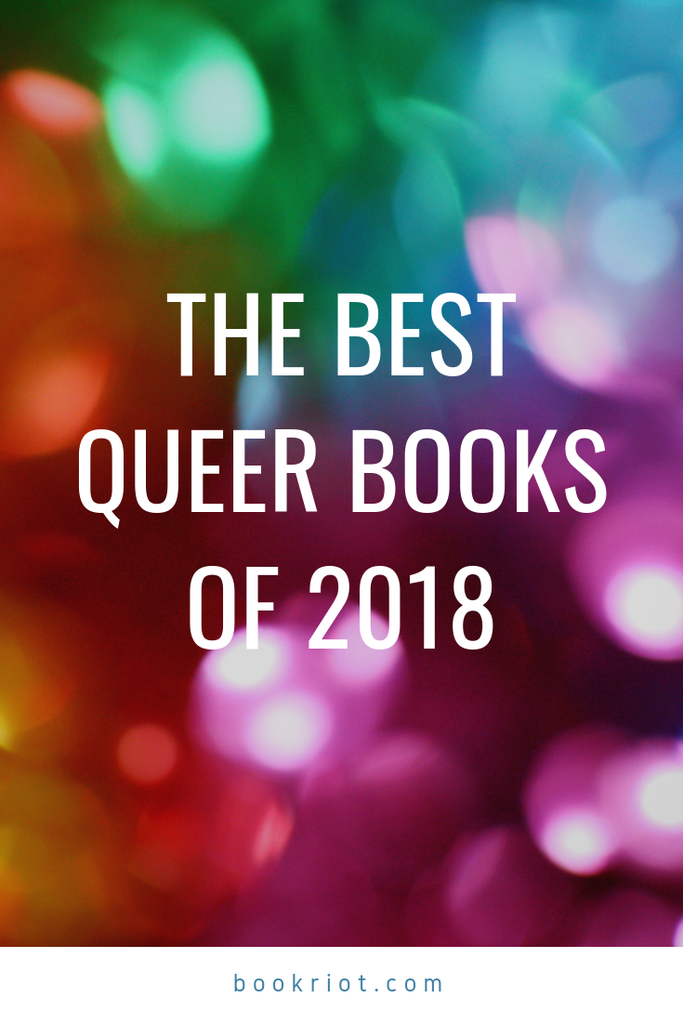 A fabulous book by a two-spirit Cree, Saulteaux, and Metis writer. A genre-defying memoir about "blood and chosen kin." Nixon writes about queer love, the unexpected death of their white adoptive mother, being a prairie punk, the complex intersections of queer and Indigenous identities, living in different parts of the prairies and the world, and more. It's funny, sad, clever, and biting. Beautiful poetic writing and startling realizations. Also: there is a chapter titled "the prairie wind is gay AF." That's probably the reason this was the first book I thought of for best queer books of 2018.
—Casey Stepaniuk
What a book! Even better than the first in the series, which I also thought was great. I loved everything about it! PI Roxane Weary is definitely one of my favourite fictional characters now. I loved the complex characterization of her on-again off-again girlfriend Catherine, her (sort of?) ex Tom, a queer teen girl befriended in book 1, and all the secondary characters. This detective plot was complicated, layered, and a little hard for me to keep track of at times—keeping me on my toes! Murder and fraud, plus bisexuality!
—Casey Stepaniuk
What are you doing with your life if you haven't read this book?? It's about a 30-year-old queer trans woman named Wendy living in Winnipeg, her group of trans women friends, and her Mennonite family. The crux of the plot is Wendy discovering her grandfather might have also been trans but it's just as much about other issues like alcoholism, sex work, friendship, suicide, and being poor. A hard-hitting, beautiful, and thought-provoking novel. Amazing, complex, authentic characterization; Plett isn't afraid to make her characters messy. She is also really talented at dialogue. I always marvel at how her characters sound like such real people.
—Casey Stepaniuk
This is such a lovely, magical book reimagining two, classic fairy tales: "Snow White and Rose Red" and "Swan Lake." It features a gender-nonconforming character whose identity is never questioned by the other main characters and who gets to be both a POV character and a love interest. I love all the fairy tale tropes, especially in a story reexamining ideas about gender, cultural identity, and family dynamics. It feels like a fairy tale for modern times.
—Rachel Brittain
This graphic novel gives me all the happy feels. The beginning will sound familiar: a prince must marry, so his father the king and his mother the queen throw a ball with all the eligible women in the land. The story takes a sharp turn when one of these eligible ladies turns up with a beautifully raunchy gown, and Prince Sebastian simply must know who the dressmaker is. For Prince Sebastian loves wearing dresses, unbeknownst to his parents and the kingdom. So he hires the dressmaker Frances to create the beautiful gowns of his dreams. The illustrations are gorgeous and charming.This book will make you smile until your cheeks hurt.
—Margaret Kingsbury
La Bastarda by Trifonia Melibea Obono (translated by Lawrence Schimel)
Published by the Feminist Press, La Bastarda is a queer coming of age novella set in Equatorial Guinea and is the first English translation of a book by a woman from that country. The story follows Okomo, an orphan who falls in with three outcast girls who defend her gay uncle. She soon finds out firsthand why her grandmother calls these girls "indecent and mysterious," and she must decide whether to join them in rebelling against the strict culture of the Fang people. The afterword by professor Abosede George does an incredible job in contextualizing the book's significance within its geographic setting as well as the queer literary canon as a whole.
—Emily Polson
This book totally blew me away! Set in a fantasy world filled with demons and caste discrimination, its main form of resistance against a patriarchal and fascist demon king is the forbidden romance between two of his consorts. The girls not only find comfort in each other in a brutal palace, but they also find both physical and emotional strength in each other.
—Adiba Jaigirdar
This is one of the most heartwarming middle grade novels I've had the pleasure of reading! It follows young Ivy Aberdeen, whose house has been devastated by a tornado. As her family tries to deal with aftermath, Ivy feels ignored. What's worse is that ever since the tornado, Ivy hasn't been able to find her notebook full of drawings of girls holding hands. But then, pictures from her notebook start showing up in her locker, along with mysterious notes asking Ivy to open up about her identity.
—Adiba Jaigirdar
This is a totally adorable novel about first loves, fashion, and burgers! Abby has just landed her dream summer internship at her favourite boutique in town. The internship can lead to a paid opportunity – but Abby has some competition in the form of fellow intern and photographer Jordi Perez. But when Abby and Jordi begin dating, the competition gets a bit complicated.
—Adiba Jaigirdar
When Werewolf Julie and her girlfriend go on a date to a magic show, along with Chet, their centaur friend and coworker, things don't go quite as expected. The magician casts a spell that turns Chet into a human. Now, it's up to Julie and her friends to figure out how to find the magician and undo the spell. Moonstruck is a really adorable and quirky fantasy graphic novel!
—Adiba Jaigirdar
What If It's Us by Becky Albertalli and Adam Silvera
Sometimes a fluffy romance is all that we need—but only if it feels realistic. I've read many teen romances, and many of them are fun but illusory, false-feeling—they're magic in the sense that we feel they can't actually happen that way, they're an escape from our world rather than a story told within it. But What If It's Us captures the perfect blend of truth and magic: there's a meet-cute, sure, and hijinks, and yet there are also the real-life struggles to get a relationship going. Just as in our reality, the relationship question boils down so often to whether or not you're willing to believe that something might work—whether you're willing to put yourself out there, to believe in something, to invest in it. It was refreshing to read such a fast-paced, fun romance about teens who actually feel like teens falling in love, arguing, coming together and winding apart, in today's world.
—Leah Rachel von Essen
I read this book in May, and I continue to think about it. On the one hand, it was sweet, and magical, and just a fun coming of age/love story. But it was also harrowing and surprisingly woke. Every woman in the Fernweh family has magic that materializes by their eighteenth birthday—except Georgina. And as she waits for her magic to show itself on this, the last summer before college and her eighteenth birthday, she tries to keep her head down and go about her business helping her mom run the busy inn on the island of By-the-Sea. But when tragedy strikes and nature begins to get out of sorts, Georgina wishes for her magic even more, if for no other reason than to put the world back on its axis, help her twin sister, and maybe—just maybe—woo the girl who has captured her heart this summer. It's a fantastic summer read, a sweet queer love story, a perfect sister book, and an ideal story for those of us who feel we might be on the brink of things we can't even imagine yet.
—Dana Staves
Picture Us in the Light was one of the first books I read in 2018 and it still stands as one of my top five reads of the year. Our protagonist, Danny Cheng, is the son of Chinese immigrants. Not only do we get a fantastic storyline about immigration, citizenship, adoption, and more, Danny is harboring a deep, secret attraction for his best friend, Harry. Get your tissues ready, folks.
—Kate Krug
Jen Wilde writes the most adorable contemporary YA. I read this book in the spring when it came out, and when I also was toying with the idea of coming out (see what I did there?). The Brightsiders has a plethora of queer characters who are hilarious, adorable, and real. It's about a bisexual girl who's not quite out yet in a queer pop band who's falling for her genderqueer best friend and bandmate. What's not to love?
—Beth O'Brien
While Freshwater isn't explicitly about an LGBT protagonist, it has a lot of interesting things to say about gender, duality, and identity based on the Igbo legend of ogbanje, enough so for me to call it beautifully queer. It's a remarkable debut novel by Akwaeke Emezi, a genderqueer Nigerian author with a lot to say about the gender binary and conformity. Freshwater is a stunning novel with original storytelling and breathtaking prose.
—Susie Dumond
A sweet comic about a college freshman named Bitty who joins an ECAC hockey team and bakes pies. Bitty is working on learning how to get body checked in the game, while he wins over his teammates with his sweetness and his delicious, delicious pies. This will warm even the coldest of hearts. But make sure you have pie before you begin.
—Aimee Miles
An exploration of masculinity through McBee's experience learning to box for a charity match at Madison Square Garden, where he was the first trans man to do so. McBee ruminates on his own insecurity about his masculinity, on the masculinity crisis in the U.S., and has conversations with his siblings about the own experiences with masculinity. I loved how self-reflective McBee is, such as when he realized, after the fact, that he and his brother had cut out their sister's voice. He immediately apologized, and won a place in my heart as a genuinely kind man who just wanted to learn to punch people in the face. This is a book I'll definitely return to again.
—Aimee Miles
Pulp by Robin Talley
Abby Zimet doesn't have an idea for her senior project right up until she has to tell her advisor what she's going to do, and then it hits her—a deep dive into lesbian pulp novels. Her research draws her into the life of one pulp author in particular: Marian Love. Who was she? And where is she now? Determined to find the answers, the story of Abby's investigation alternates with chapters set sixty-five years earlier, detailing the hidden, forbidden romance between Janet and Marie. Pulp is smart, funny, and loaded with heart. It's an important look into lesbian relationships, then and now, and how far they have—and haven't—advanced in society.
—Liberty Hardy
Bingo Love by Tee Franklin, Jenn St-Onge, Joy San
This comic tells the story of two women who, despite social norms at the time of their youth, had an irresistible attraction to each other. Their families wouldn't have it, though, and the main characters, Hazel and Mari, went on to marry and have children and families separately before meeting again as grandmothers and finding that they still never stopped loving each other. It's an emotional love story with age and body diversity expressed in gorgeous art and positive dialogue.
—Kristina Pino
One of the challenges of finding a queer community is not only connecting with your people, but also unearthing your history. Queer people have always existed, but our existence has been covered up and buried. It can feel like we have no history, which is alienating. All Out is a much-needed book, because it locates queer people (teens in particular) through time. It is also optimistic historical fiction. It imagines not only queer teens in the past, but how they might have found happiness there. It rejects the idea that queer people don't have a history—or that if they do, it is fundamentally tragic.
—Danika Ellis
This was brilliant. And gutting. I wouldn't expect any less from Mark—I've been a big fan since he was writing about Harry Potter—but it still blew me away. It was a breath of fresh air to read about a cast of mostly people of color, most of whom are queer (including trans, nonbinary, lesbian, gay, bisexual, and asexual characters). This is a devastating read about police brutality. Do be prepared to have your heart broken.
—Danika Ellis
Girl Made of Stars faces rape culture head on. It had my stomach in knots, but I couldn't stop turning the pages. I finished it one day—partly because Blake's writing is captivating, partly because I was so invested in these characters that I wanted to know what happened to them, and partly to be able to walk away from this sickening situation. It's not an easy read, emotionally, but are there are shining moments of hope and community. If you're up for a thorny read about rape culture, please pick this one up.
—Danika Ellis
What do you think were the best queer books of 2018? Add your choices in the comments! And if you're nostalgic about 2017, check out The Best Queer Books of 2017. And click here for more on queer books at Book Riot.