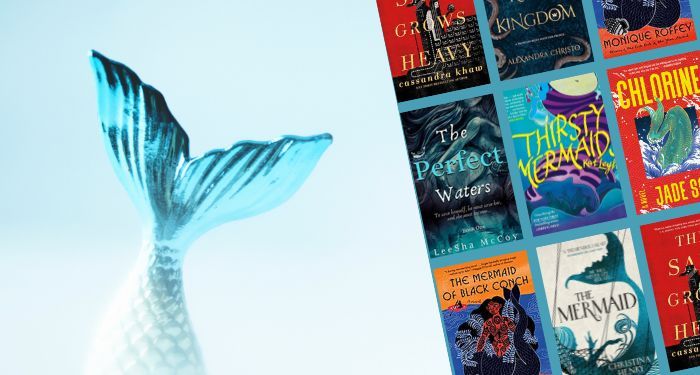 Fiction
Go Under the Sea with the Best Mermaids in Literature
This content contains affiliate links. When you buy through these links, we may earn an affiliate commission.
Okay, mermaid lovers. Remember when you were a child and you would swim in the ocean (or the pool) and pretend to be Ariel from The Little Mermaid? Oh, you still do that now? Then you're probably just as excited as I am for the new live-action adaptation of Disney's The Little Mermaid, starring Halle Bailey as Ariel and Melissa McCarthy as Ursula.
Even though Disney's The Little Mermaid is a movie that's suitable for the whole family, mermaids aren't just for kids. The best mermaids from books are fascinating for people of all ages. After all, we know the dark side of "The Little Mermaid," the Hans Christian Anderson story that inspired the Disney film. Mermaids aren't just cute cartoons; the best fictional mermaids are thought-provoking; they're melancholy; they're troubled; they're sometimes even a little bit scary — I mean, they are half-human, half-fish, after all.
If you love mermaids of all kinds — the beautiful and the tragic and the grotesque — here are some of the best mermaids from books that will make you want to go under the sea to become part of their world (sorry I had to).
8 of the Best Mermaids from Books
Mermaid: Pearl
Sometimes mermaids want to come on land because they're fascinated by humans. Sometimes they do it for love. And then there's Pearl, Tooth, and Eez from Kat Leyh's graphic novel Thirsty Mermaids. These mermaids are just looking for more alcohol, and so they sneak onto land for a drunken night of fun. There's only one problem: they have no idea how to break the spell and return to their ocean home. Oops.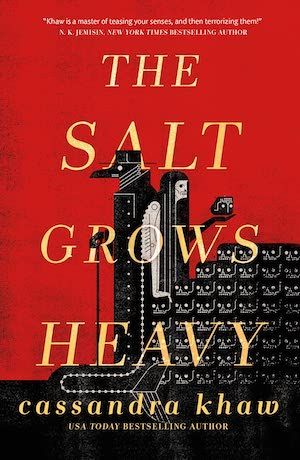 Mermaid: unnamed
In The Little Mermaid, Ariel's father warns her of the dangers of the human world. But what if mermaids are dangerous to us humans? In Cassandra Khaw's The Salt Grows Heavy, our narrator is a mermaid who became mute to marry a human. But their daughters eat their father, destroy the kingdom, and leave the world in chaos. Now the narrator, with the company of a plague doctor, must stop her daughters and a whole village of ageless children before they complete their grotesque ritual.
Mermaid: Ren Yu
Ren Yu of Chlorine is, like, the opposite of the Little Mermaid. She's a swimmer who wants more than anything to grow a fish tail and become a dweller of the sea. And, sure, we've all dreamed of being a mermaid, but Ren thinks of nothing else. She will literally stop at nothing to fulfill her dream of becoming a mermaid. Even if that means harming herself and others.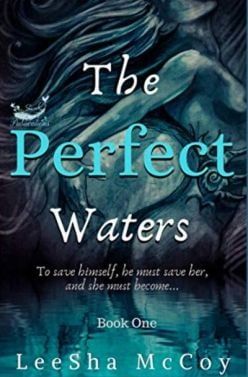 Mermaid: Asia
The Perfect Waters is a paranormal romance trilogy that follows Asia, who dreams about the ocean night after night. And recently, after nights out with her girlfriends, she wakes up with strange markings on her skin and missing body parts. Unbeknownst to Asia, she is the heiress of mermaid royalty, and the ocean is calling her home.
Mermaid: Amelia
What if, instead of coming on land and living happily ever after with a handsome prince, a mermaid makes it to land only to become a star circus performer? That's what happens to the mermaid in this historical fantasy by Christina Henry. Amelia is a mermaid who longs to leave the sea, but when she makes it to land, she's discovered by P.T. Barnum and becomes the star act in his traveling circus. Amelia tells herself she can leave the circus any time she likes, but the hold it has on her is much too tight.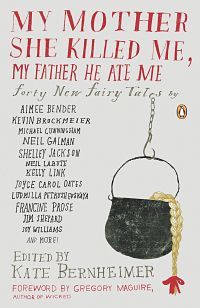 Mermaid: unnamed
In this fairy tale anthology, Timothy Schaffert's short story "The Mermaid in the Tree" is a loose retelling of "The Little Mermaid" that leans into the more grotesque, body horror elements of the story. The story starts with Desiree and her sister discovering a mermaid caught in a tree surrounded with bones. Soon, Desiree discovers the story of the mermaid, and that she gave up her life in the ocean because she was in love with a man…a man that Desiree is supposed to marry at midnight. (Full disclosure: I know we're not supposed to have favorites or whatever, but this is my favorite fictional mermaid on this list.)
Mermaid: Lira
Here's another reimagining of "The Little Mermaid." This one tells the story of Princess Lira, a mermaid with no desires to leave her home for land. But after the princess is forced to kill one of her own, the Sea Queen transforms her into a human. If Lira ever hopes to return home, she must deliver Prince Elian's heart to the Sea Queen before the winter solstice. And if she fails, she will be trapped as a human forever.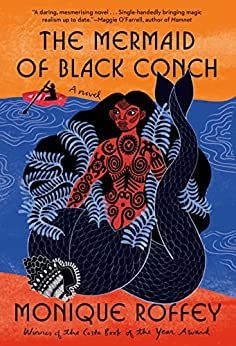 Mermaid: Aycayia
The Mermaid of the Black Conch starts with the discovery of a mermaid. In 1976, David comes upon a mermaid named Aycayia. But what makes this mermaid story special? Aycayia was once a human but was cursed by jealous wives who found her too beautiful. When David rescues her and brings her back to his home, the most miraculous thing begins to happen: she starts to become human again. Now Aycayia must begin the difficult task of relearning what it means to be human.
Looking for more of the best mermaids from books? Dive into more mermaid fiction with these 10 recent siren and mermaid books.