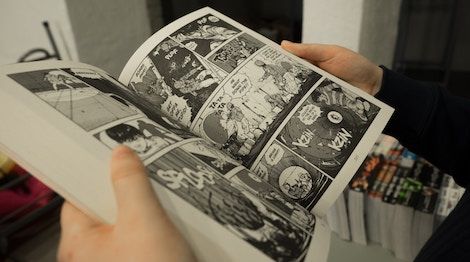 This content contains affiliate links. When you buy through these links, we may earn an affiliate commission.
Fantasy manga can be remarkable. It's a growing industry that leads to some companies rising, and others falling; Tokyopop's story serves as a cautionary tale. And it is a remarkable art form that inspires creators everywhere, in both Asia and the Western world. Below are my recommendations for the fantasy genre.
Best Classic Fantasy Manga
Best Recent Manga
Western Manga and Manga-Inspired Comics
Webtoon and Webcomic Manga
Queenie-Chan is a remarkable Chinese American manga artist; in addition to The Dreaming, she has many comics online, including this short horror story and one fantasy adventure. These two are totally worth a read.
In this kingdom, the rulers have outlawed magic, so that sorcerers and sorceresses cannot perform magic. They hope it will stop a demon assassin called the Blackbird. In the meantime, a wealthy student becomes curious when a sorceress who's an exception to the rule saves his life.
Dragons and demons have caused an apocalypse, and hero Desir fights in the Shadow World to save humanity. He laments that he didn't do more magic in his youth, because he could have rescued more lives. Lo and behold, he ends up in the past, with more time to study and the opportunity to prevent the apocalypse and save his friends.
Mirlinth Loth has a quest after a devastating war. She is thrilled for the opportunity to prove herself worthy, but her other questing buddies have similar ambitions.
---
What are your favorite fantasy manga titles?