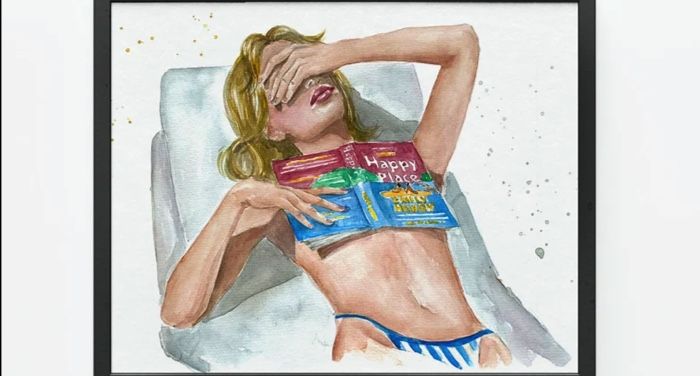 Book Fetish
Charming Bookish Goods for Emily Henry Fans
This content contains affiliate links. When you buy through these links, we may earn an affiliate commission.
As they head over to the beach, lake, or park this summer, Book Riot readers will almost certainly be toting a book along with them. For fans of realistic fiction and romance, Emily Henry's books have become a mainstay of their summer reading, with her fans eagerly anticipating each new release. With the release of her newest book, Happy Place, Henry has taken readers to a cozy cottage in Maine, just the latest in a string of settings her readers wish they could visit.
While you may not be able to visit the lake with Augustus and January or purchase your next great read at Goode Books, you can weave some references to your favorite Emily Henry book into your everyday life this summer. Snuggle up in a brightly colored sweatshirt while you read on the dock, tote your supplies to the office in a cute tote, or sip your refreshing iced coffee from a Beach Read-themed mug. With lots of options, fun colors, and inside references to nod to other fans of Henry's books, these bookish goods are the next best thing to spending your summer in North Bear Shores or Sunshine Falls.
If you're looking for more books from authors like Emily Henry, check out our round-up here. We also have a list of books set at the beach, for more summery reads!