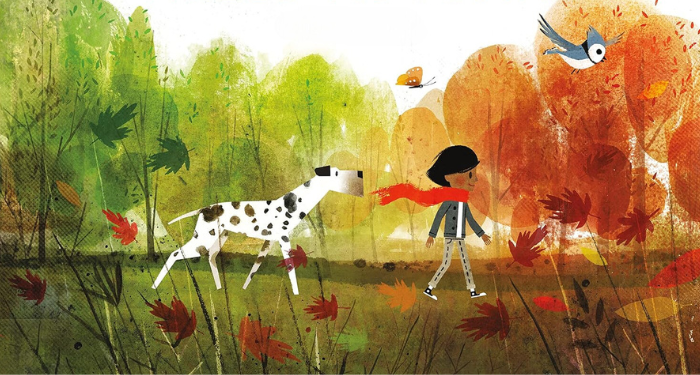 Children's
Chilly Days and Cozy Nights: 9 of the Best Autumn Read-Alouds
This content contains affiliate links. When you buy through these links, we may earn an affiliate commission.
Without a doubt, autumn is my favorite season. This isn't just because it's my birthday month or because I live in New England, where mother nature shows off at the changing of the seasons. Autumn is truly unmatched. It's the colors, the textures, the sweatshirts, the apple cider…the rustic coziness has layers upon layers, and each one makes me more excited than the next. As an elementary librarian, I adore setting up autumn book displays and picking which titles I'll share as we enter this season. I know that I'll be highlighting books for Hispanic Heritage Month (September 15-October 15) and Native American Heritage Month (November), and I know I like to add a bit of spookiness to the vibe at the end of October. However, there is another category I take into consideration at this time, and that is cozy autumn read-alouds.
There is more to cozy autumn read-alouds than a book about the fall. I'm chasing a certain feeling. The color palette of the illustrations tends to be slightly darker, with auburns, blacks, and golds. The stories hold a bit of a dreamy quality, almost like you could slip into sleep while reading and still enjoy. The text will often be lyrical, maybe even rhyming. I take great delight in gathering these autumn read-aloud titles and am always on the lookout for a new one to add to my list.