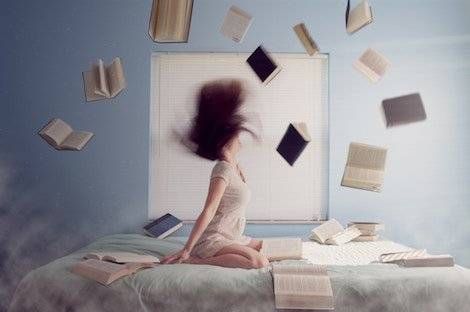 Lists
25 Best Anxiety Books Exploring the Condition's Multitudes
This content contains affiliate links. When you buy through these links, we may earn an affiliate commission.
It should not have surprised me that, when compiling this list of best anxiety books, I had some difficulty finding a unifying theme. Anxiety is a tricky thing to write about. It can manifest in myriad ways, whether as physical symptoms like shaking and difficulty breathing or as an intangible something hanging over one's head. Likewise, the sources of anxiety are equally diverse. We may feel anxious due to personal strife, national and global events, or just…because. It affects every individual differently and, often, interlocks with other mental health concerns.
For every thing the below books have in common, it seemed to me that they had innumerable things that contradicted each other. It was only upon realizing that, like the phenomenon of anxiety itself, there is no universal way of depicting it, that I was able to find my way forward.
These books cover different genres, moods, and world views. Some will leave you feeling hopeful, while others may devastate you. Regardless of how they plot along these spectra, within their pages you can expect exciting, thorough investigations of anxiety, and how to navigate the world while living under its spell.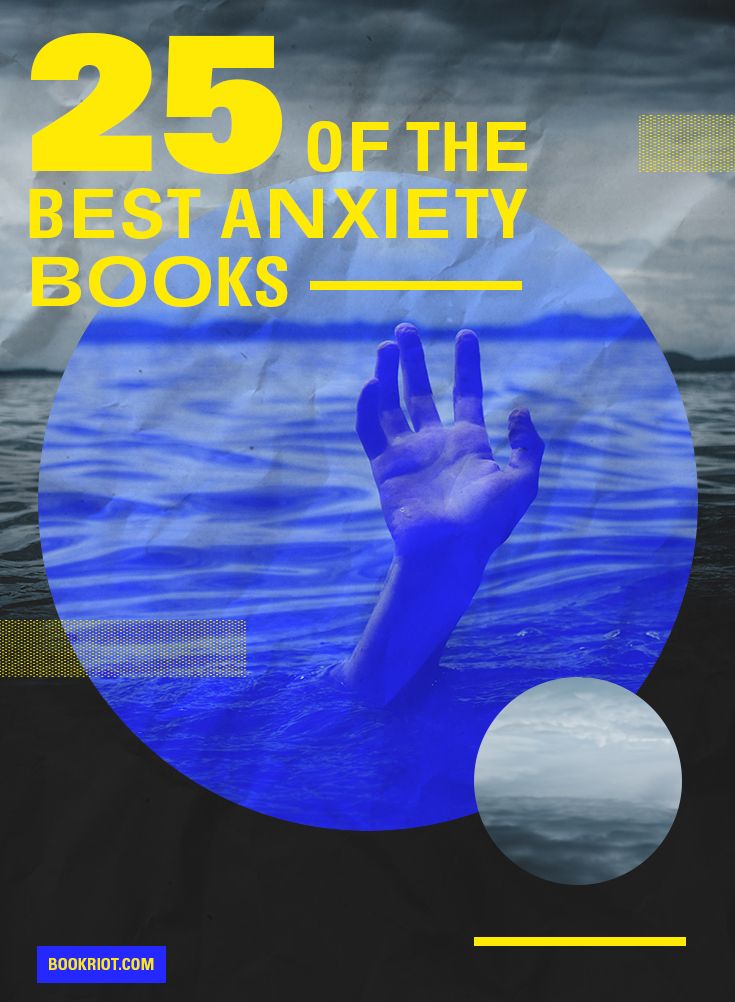 In First We Make the Beast Beautiful, Sarah Wilson reconsiders anxiety. She views it not as a plague, but instead as a companion, and investigates how to view having anxiety as a journey, a series of daily decisions to ease the tension.
The titular Bernadette Fox, a wunderkind architect who recedes from public life after an early success triggers a massive nervous breakdown, lives in constant, reclusive anxiety. Formatted as an investigation by her daughter, Bee, this brisk novel paints anxiety and its symptoms in a hilarious, yet empathetic way.
Ta-Nehisi Coates writes incisively on the politics of race, and this collection of essays is no exception to the writer's reputation. In We Were Eight Years in Power, Coates interweaves personal reflections on the anxieties racism induces in him.
What begins as the individual economic anxieties of four strangers—a widowed tailor, a university student, and two caste-system refugees who defy their preordainment and take up tailoring—evolves into a depiction of an entire nation's anxiety during India's 1947 national emergency.
A classic collection of essays by the perpetually funny David Sedaris, Me Talk Pretty One Day is a veritable treatise on anxiety. From stumbling his way through learning French to recovering from an art-induced methamphetamine bender, these essays meticulously explore anxiety at the everyday and life-altering level.
Adèle by Leïla Slimani
By all appearances, Adèle has a perfect life. She is a successful, respected journalist, with a doting husband and son, living in Paris. However, a compulsive need for sex has driven Adèle into extramarital affairs. As she navigates this secret-keeping balance, the novel's tension builds anxiously toward its crisis.
Dr. Harper, a counselor and sexologist, posits that our brains are on our side, even though they can be "real assholes." Unfuck Your Brain is a humorous, yet science-minded document for anxiety sufferers to better understand their condition.
Sybil, the transgender, bisexual protagonist of Sybil Lamb's I've Got a Time Bomb, has been brutally attacked. As she awakes with a reconstructed skull, she perceives reality wildly differently than before. This explosive and experimental novel documents the anxiety of living outcast from society, even as society itself is collapsing around you.
Lily Bailey has two personalities coexisting in her brain. There's Lily, the young girl, and then there's the second voice only she hears: the one telling her that she is bad. Referring to herself and this second presence as "we," Bailey recounts in harrowing detail the extent to which this manifestation of her obsessive compulsive disorder sowed anxiety throughout her adolescence.
The Hole by Hye-Young Pyun
The unnamed narrator of The Hole suffers from anxiety before the novel begins. It is the anxiety induced by his failing marriage, not to mention the pressures of his professional life, that lead to the novel's tragic inciting incident. From there, the anxiety deepens as the narrator is thrust into a new life of isolation, neglect, and loss of autonomy.
David Leite's blog, Leite's Culinaria, is a delightful place to whittle away idle time, and this memoir is an equally engaging extension. From a young age, Leite suffered intense mood swings and anxiety that led him to his culinary interests. At times Notes on a Banana is funny, at others heart wrenching. Throughout, it is a wonderful testament to resilience, love, and the many things that can bring us joy.
Virginia Woolf's classic novel chronicles the Ramsay family, as they grapple with intellectual and physical loneliness. Each character experiences their own quiet anxieties as the narrative shifts between their varying perspectives.
Sometimes, the best way to overcome one's fear of something is to stare it in the face. Such is the guiding philosophy of Okay Fine Whatever, which details the author's decision to do things that scare her, like app dating and getting high, in an effort to combat her anxiety.
Jack Gladney, the protagonist and narrator of White Noise, has an anxious preoccupation with death. He fears it, though he is becoming increasingly aware of its inevitability. DeLillo's breakout book follows Jack and his family as they grapple with the anxiety of consumer culture, as well as a literal cloud of floating death that appears over their quiet college town.
In 1995, a religious cult unleashed a sarin gas attack on the Tokyo subway. Novelist Haruki Murakami, unhappy with the sensationalism in Japanese media, set out in Underground to interview everyday citizens of Tokyo about the attack. In doing so, Murakami uncovers a portraits of great anxiety and isolation casting shadows upon the "Japanese psyche."
Anxiety is palpable in the pages of The Bluest Eye. Toni Morrison's debut novel follows a young girl, Pecola, who has been conditioned to think of her dark skin as "ugly." She begins to pine for light skin and blue eyes. The novel also tackles the issues of sexual abuse, trauma, extreme poverty, and the complexities of familial relationships.
Depression and anxiety go hand in hand for may people, but so does joy. In Furiously Happy, Jenny Lawson investigates the idea that, for people who suffer from debilitating sadness, it is equally possible to feel debilitating happiness—and she does so while being funny as hell.
After their white father is paroled from prison, two mixed-race children accompany their black mother on a two-day drive through Mississippi to pick him up. Jojo, the thirteen-year-old elder child, suffers from the anxiety of masculine expectations. Meanwhile, his mother, Leonie, is attempting to hold the family together, despite her own flaws that may stand in the way of doing so. This fast-moving, haunting novel shines a light onto the state's sordid, racist background, drug addiction, and the traumas we inherit, not only from our individual pasts, but from human history.
Laura Jane Grace is unsparing in this memoir, in a way that makes the book impossible to tear yourself away from. Starting with her earliest memories of gender dysphoria, Grace recounts the anxiety and unease of trying to play her assigned gender in the male-dominated spaces of the music industry. With equal grit, Tranny portrays the constant existential uncertainty that beleaguers professional musicians.
Maria Wyeth begins Play It as It Lays in a psychiatric institution, and the ensuing narrative is largely concerned with what led her there. Taking place in Los Angeles, Las Vegas, and the vast swath of desert between the two cities, this novel is an intense, incisive portrait of anxiety and isolation.
A work that blends poetry and memoir, Citizen investigates the ways in which racism manifests in everyday life. Whether through describing a lover's all-white-male bookshelf or an episode in which white neighbors call the police on a black babysitter, Rankine puts a magnifying glass to feelings of anxiety, isolation, and displacement in a world that devalues black and brown bodies.
Ceremony by Leslie Marmon Silko
After being imprisoned in Japan during World War II, Tayo returns home to the Laguna Pueblo reservation scarred. He suffers panic attacks and fits of depression, while other soldiers from the reservation fall into alcoholism and other self-destructive habits. Tayo's anxiety leads him to seek out a spiritual solution, bringing him back to the original healing traditions of his people.
"Every sobriety tale is a cliffhanger. None of us knows how our story ends." writes Sarah Hepola near the end of this funny, yet devastating memoir. Her account of the unknown future, and the compulsion and conditioning that led her to begin drinking in the first place, is a vivid portrayal of anxiety and the ways in which we attempt to ease it.
A house in East Detroit has been home to one family for 50 years and several generations: the Turner house. In her debut novel, Angela Flournoy deftly portrays the anxieties of a rapidly changing world, aging, loss, and intergenerational strife.
Sometimes, what you need most is what this title suggests: a reason to stay alive. Matt Haig's memoir of depression and anxiety's stranglehold on his life is candid, chilling, but ultimately hopeful. Make no mistake: it gets heavy. (There are descriptions of suicidal ideation, for example.) But in writing about the darkest depths of mental illness, Haig uncovers an unwavering light that can otherwise be all too easy to miss.
---
Looking for more of the best anxiety books? We've got a list of picture books about anxiety for kids, as well as self-help books for people with anxiety.