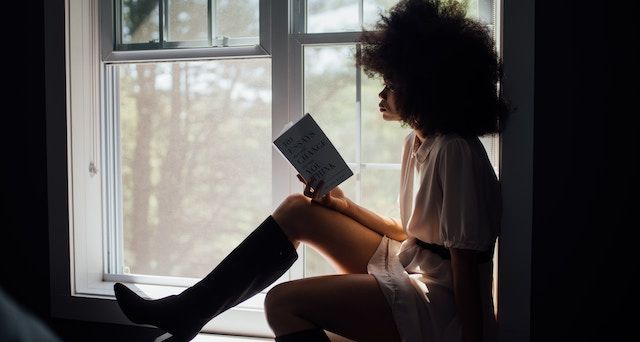 Lists
50 Beautiful Sentences from Young Adult Books
This content contains affiliate links. When you buy through these links, we may earn an affiliate commission.
Sometimes people think of young adult books as being easy, light, or dumbed down. Usually, these are people who don't read young adult books. These are likely the same people who say they hate The Hunger Games or Harry Potter without ever picking up the book series. YA is about teenagers. And it's often—but not exclusively—written for teenagers. But there is plenty of serious, sophisticated, and literary writing within the category.
Here are 50 beautiful sentences (okay sometimes more than one sentence) from 50 beautiful young adult books. I hope you enjoy the similes, rhythm, and lyrical word choices as much as I did making this list.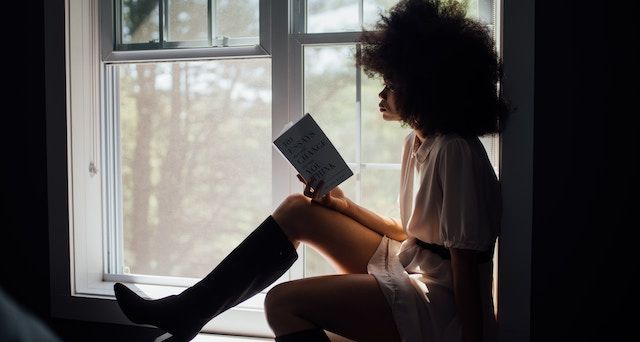 "Once upon a time there was a hazel-eyed boy with dimples. I called him Khalil. The world called him a thug."
—Angie Thomas, The Hate U Give
"Late into the night I write and the pages of my notebook swell from all the words I've pressed onto them. It almost feels like the more I bruise the page the quicker something inside me heals."

—
The Poet X
"This is what I want: I want to grab my brother's hand and run back through time, losing years like coats falling from our shoulders."
—Jandy Nelson, I'll Give You the Sun
"We never really talked much or even looked at each other, but it didn't matter because we were looking at the same sky together, which is maybe even more intimate than eye contact anyway."

—John Green,
Turtles All the Way Down
"Under the pink Harlequin sunglasses strawberry dangling charms, and sugar-frosted eyeshadow she was really almost beautiful."
—Francesca Lia Block, Weetzie Bat
"The summer sun was not meant for boys like me. Boys like me belonged to the rain."
—Benjamin Alire Sáenz, Aristotle and Dante Discover the Secrets of the Universe
"The thing about falling is you don't have any control on your way down."
—Nicola Yoon, The Sun Is Also a Star
"I teach you to be warriors in the garden so you will never be gardeners in the war."
—Tomi Adeyemi, Children of Blood and Bone
"Perfection is nothing more than a phantom shadow we're all chasing"
—Julie Murphy, Dumplin'
"It's a lot easier to be lost than found. It's the reason we're always searching and rarely discovered—so many locks not enough keys."
—Sarah Dessen, Lock and Key
"Do you think there's a difference? Between belonging with and belonging to?
—Jenny Han, To All the Boys I've Loved Before
"I wanted a love thick with time, as inscrutable as if a lathe had carved it from night and as familiar as the marrow in my bones."
—Roshani Chokshi, The Star-Touched Queen
"It's funny how a flame can only burn your hand if you move too slow, you can tease it all you want and it never gets you, if you're quick enough."
—Neal Shusterman, Unwind
"Sometimes writing is running downhill, your fingers jerking behind you on the keyboard the way your legs do when they can't quite keep up with gravity."
—Rainbow Rowell, Fangirl
"In one aspect, yes, I believe in ghosts, but we create them. We haunt ourselves."
—Laurie Halse Anderson, Wintergirls
"I like knowing that you exist. It doesn't make me feel any less lonely, because life is lonely, but it makes me feel a lot less alone."
—Mary H.K. Choi, Emergency Contact
"It doesn't matter how beautiful the cage is. It's still a prison."
—Natasha Ngan, Girls of Paper and Fire
"Everything was a broken line for me in those days. I was slipped into the empty spaces between words."
—Betsy Cornwell, Mechanica
"Here I am frozen, when I deserve to burn."
—E. Lockhart, We Were Liars
"Here's something you should know about me: I'm a terrible daughter."
—Kristina Forest, I Wanna Be Where You Are
"Raindrops are my only reminder that clouds have a heartbeat. That I have one, too."
—Tahereh Mafi, Shatter Me
"Nothing was worse than someone wanting you to talk when the words you needed to say hadn't even been invented yet."
—Robin Benway, Far from the Tree
"ANOTHER THING ABOUT THE RULES
They weren't meant to be broken.
They were meant for the broken to follow."
—Jason Reynolds, Long Way Down
"Believing something existed and then finding out it didn't was like reaching the top of the stairs and thinking there was one more step."
—Francesca Zappia, Made You Up
"But that was Rishi…he was like a pop song you thought you couldn't stand, but found yourself humming in the shower anyway."
—Sandhya Menon, When Dimple Met Rishi
"We were nostalgic for a time that wasn't yet over."
—Nina LaCour, We Are Okay
"Even when this world is a forgotten whisper of dust between the stars, I will always love you."
—Sarah J. Maas, Empire of Storms
"And this makes me wonder if a black girl's life is only about being stitched together and coming undone, being stitched together and coming undone. I wonder if there's ever a way for a girl like me to feel whole."
—Renée Watson, Piecing Me Together
"I don't really know what's worse: living without love so that you don't get hurt, or getting hurt repeatedly in an attempt to find it."
—Kacen Callender, This Is Kind of an Epic Love Story
"Imagine going about your day knowing someone's carrying you in their mind. That has to be the best part of being in love—the feeling of having a home in some else's brain."
—Becky Albertalli, Leah on the Offbeat
"Then they took the last step together, and when she kissed her, her mouth as warm as summer, the taste of her sweet and clear, she knew, at last, that she was home."
—Malinda Lo, Ash
"I'll never understand how time can make a moment feel as close as yesterday and as far as years."
—Adam Silvera, History Is All You Left Me
"The water hears and understands. The ice does not forgive."
—Leigh Bardugo, Six of Crows
"My words are unerring tools of destruction, and I've come unequipped with the ability to disarm them."
—Maggie Stiefvater, The Raven Boys
"I can't quite figure out the difference between loving someone and loving things about them."
—Corey Ann Haydu, The Careful Undressing of Love
"Hearts aren't meant to be broken an infinite amount of times."
—Akemi Dawn Bowman, Starfish
"People are too focused on money. It's supposed to be a tool, not the prize to be won."
—Nnedi Okorafor, Akata Witch
"They rolled up the maps of their bodies until they were two continents of interlocking roads and rivers and dreams, and she thought, 'This is how I will learn to live again'."
—Kate Scelsa, Fans of the Impossible Life
"Happiness is a dandelion wisp floating through the air that I can't catch."
—Erika L. Sánchez, I Am Not Your Perfect Mexican Daughter
"The Garretts were my bedtime story, long before I ever thought I'd be part of the story myself."
—Huntley Fitzpatrick, My Life Next Door
"Love is when hearts beat together."
—Dhonielle Clayton, The Belles
"Her voice carried the voices of a hundred thousand souls in it; a whole history of resistance and rage moved with her."
—Daniel José Older, Shadowshaper
"Isn't that what stories do, make real things fake, and fake things real?"
—Marie Rutkoski, The Winner's Curse
"Expired condoms are like nuclear waste: there's nothing sensible you can do with it."
—Andrew Smith, 100 Sideways Miles
"Your emotions make you human. Even the unpleasant ones have a purpose. Don't lock them away. If you ignore them, they just get louder and angrier."
—Sabaa Tahir, A Torch Against the Night
"She would bloom where she was planted and let her roots close around the throats of her enemies."
—Julie C. Dao, Forest of a Thousand Lanterns
"I become like a boulder on the beach in a time-lapse video. The sun and moon and stars cross the sky again and again, shadows lengthen and shrink, the tide rushes in and out. The sea heaves in the background, crabs and seabirds flicker in and out of view. Meanwhile, the boulder sits there, stolid, unmoving, all alone, as life whizzes past."
—Misa Sugiura, It's Not Like It's a Secret
"There's something ugly about a pretty boy who knows he's pretty and assumes everyone else know it too."
—Nova Ren Suma, Imaginary Girls
"The day I came squealing and squalling into the world was the first time someone tried to kill me. I guess it should have been obvious to everyone right then that I wasn't going to have a normal life."
—Justina Ireland, Dread Nation
"Rumors are born with legs that can run a mile in less than a minute."
—Tiffany D. Jackson, Monday's Not Coming