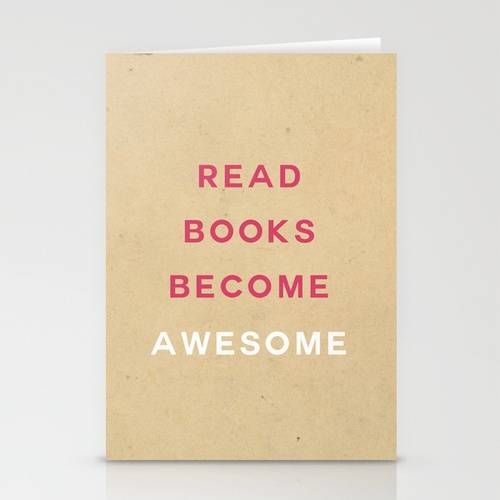 Beautiful Bookish Stationary (The Best of Book Riot)
Much of the good ship Book Riot is off at Book Expo America this week, so we're running some of our best stuff from the first half of 2013. We'll be back with reports from BEA next week and our usual array of new book-nerdery.
____________________________
Do your New Year's Resolutions ever include keeping in better touch with friends and family? Do you ever promise yourself that you'll actually sit down and write a letter rather than an e-mail? What about those times you need to send a Thank You Note but find you need to go to the store and buy a whole pack of them just to write that one? Wouldn't it be nicer if you had some fun stationery to help keep those resolutions, goals, and last-minute errands in check?
You can find each of the following (and more) on Society 6. (The name of each prticular card is included above the corresponding picture.) Which is your favorite?
Read Books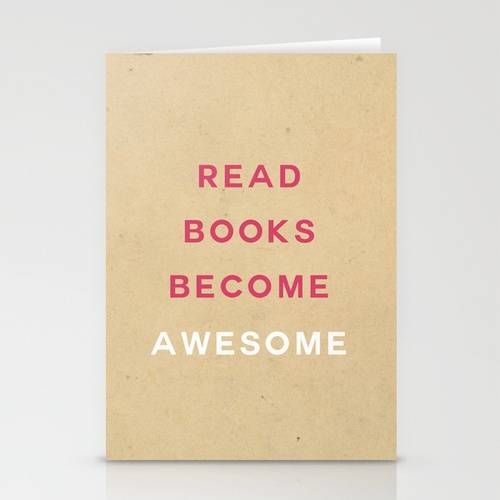 Into Books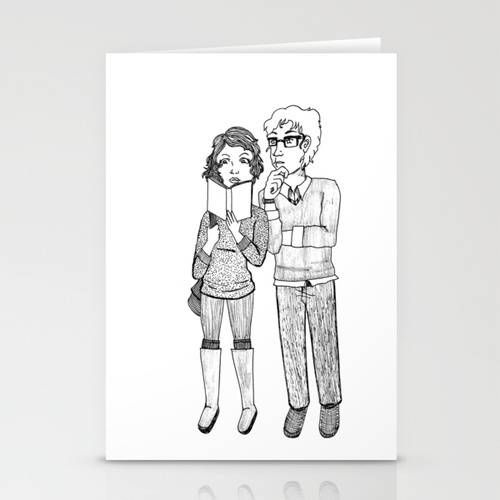 Good Books
Smart Owl
Books Are a Girl's Best Friend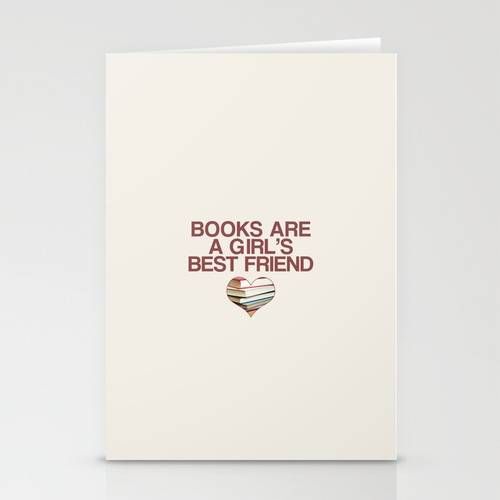 Books Are Like a Mirror – Arthur Schopenhauer
Paris Flea Market Books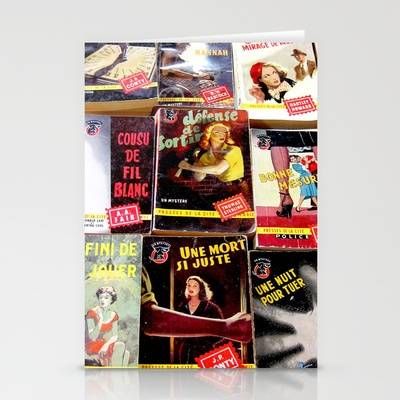 The Bookworm's Haven
Bookworm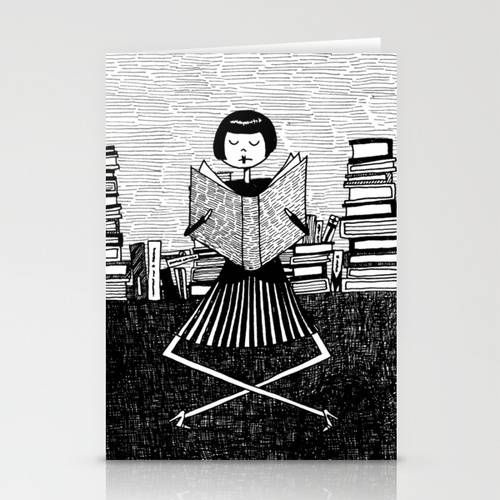 Shakespeare and Company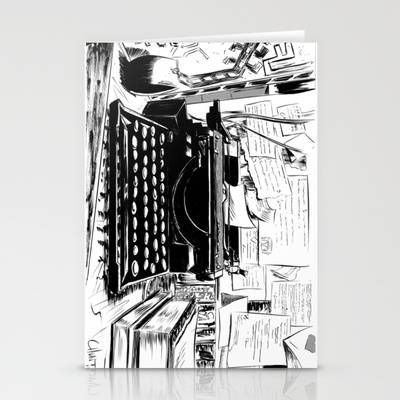 ____________________________
Sign up for our newsletter to have the best of Book Riot delivered straight to your inbox every two weeks. No spam. We promise.
To keep up with Book Riot on a daily basis, follow us on Twitter, like us on Facebook, , and subscribe to the Book Riot podcast in iTunes or via RSS. So much bookish goodness–all day, every day.