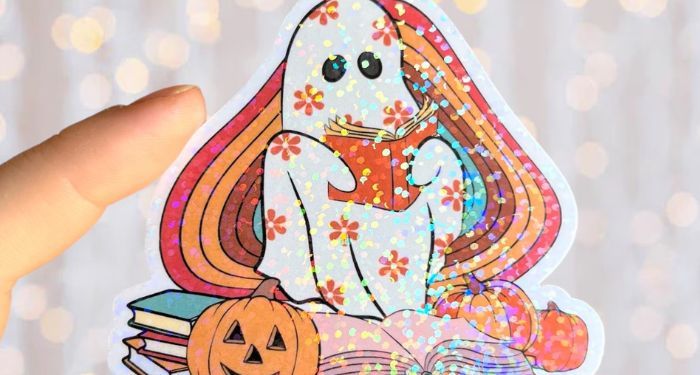 Book Fetish
Autumnal Goods to Make Your Reading Maximally Cozy
This content contains affiliate links. When you buy through these links, we may earn an affiliate commission.
Reading is a year-round activity for many of us. Still, it's fun to curate the vibes, both with book selections and accessories. If I've read the calendar correctly, it's about time to put down the dishy paperbacks and pick up the leather tomes. When you're ready to pack away your beach towels and pool floaties, it's time to bring out the accoutrements of fall. And if you're in need of such treats, I'm here to help. The best thing about reading as the days shorten is how cozy you can make the experience with everything from a crewneck to a candle to a mug to a bookmark. It's a season for layering, after all.
There is, of course, plenty of bookish swag geared toward Halloween and lovers of the Gothic. While that stuff is perhaps my very favorite, you may also be looking for items that are generally autumnal. Your decorative gourd season decor, if you will. So, I've chosen some items that quote great writers rhapsodizing about the change of season. Other goods evoke an autumnal palette with the warm hues of falling leaves and freshly picked pumpkins. And sure, a few have ghosts as well. Because I may be a basic fall-loving girlie who loves a wool hat and pumpkin spice latte, but I also love a whimsigoth moment.
---
Cute stuff, right? If you want to take things a little more Halloween, check out gothic goods and bookish Halloween decorations. It's the most wonderful time of the year!