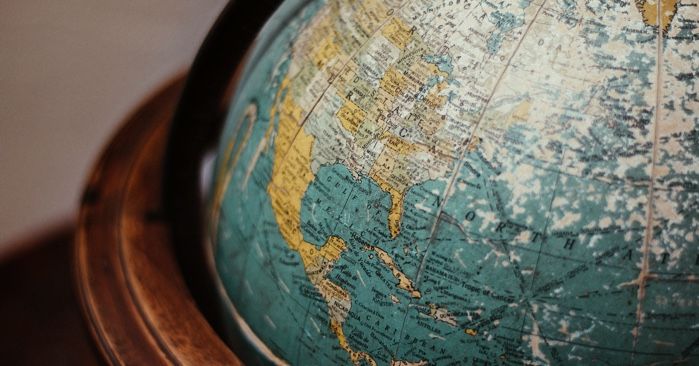 Audiobooks
6 of the Best Audiobooks for Women in Translation Month
August is Women in Translation Month! Started by Meytal Radzinski, this initiative focuses on celebrating women authors whose work is in translation. According to Radzinski, approximately 30% of new translations into English are books by women writers. And speaking from personal experience, it's even more difficult to find women in translation on audio. So if, like me, you're always struggling to find audiobooks for Women in Translation Month, here are a few to get you started!
The Memory Police by Yoko Ogawa, Translated by Stephen Snyder, Narrated by Traci Kato-Kiriyama
Set on an unnamed island, The Memory Police follows a novelist as she works on her latest manuscript. Every so often, something new disappears. Sometimes it's perfume, birds, or emeralds. After something disappears, the community must destroy all traces of that object ever existing. The Memory Police continuously search the town for people who can somehow still remember the objects that have disappeared. So when the novelist learns that her beloved editor, R, can remember these lost items, she volunteers to hide him in her house. Traci Kato-Kiriyama brilliantly narrated The Memory Police, using her voice to enhance the creepy atmosphere of the closed off island.
Notes of a Crocodile by Qiu Miaojin, Translated by Bonnie Huie, Narrated by Jo Mei
Originally written in the mid '90s, Notes of a Crocodile is a Taiwanese cult classic about queer young people living in late '80s Taipai. The narrator shares her story as a sort of confessional, describing her writing process as the story progresses. We learn about her girlfriend, her other queer friends, and her experience feeling isolated and alone. The translation is so nimble, making me feel as if I was reading the book in its original language. The audiobook narrator, Jo Mei, captures the first-person narration with near perfection.
My Brilliant Friend by Elena Ferrante, Translated by Ann Goldstein, Narrated by Hillary Huber
I adore a good book about intense female friendship, and wow does Elena Ferrante deliver. The first in her Neapolitan quartet, My Brilliant Friend follows Elena and Lila as they grow up in a poor, working-class neighborhood in post-WWII Naples. Their relationship is full of a cruel competitiveness that is only made worse when Lila's family refuses to pay the fees for her to attend middle school. Ann Goldstein works as the translator for all of the novels in this series, giving the quartet a cohesive style and voice. Hillary Huber narrates the entire series as well, allowing listeners to invest in the series and its characters as performed by Huber.
Breasts and Eggs by Mieko Kawakami, Translated by Sam Bett and David Boyd, Narrated by Emily Woo Zeller and Jeena Yi
Let me introduce you to one of my favorite audiobooks in translation of late: Breasts and Eggs by Mieko Kawakami. Told in two parts, this novel centers around Natsu, a novelist living in modern day Tokyo, Japan. When her sister and her niece visit one summer, Natsu is overwhelmed by her sister's obsession with getting breast implants. In part two, Natsu begins to realize that even though she has no desire to have sex with anyone, she still wants to be a mother. This novel analyses women's place in Japanese culture, especially the stigma of single women who want to become mothers. Veteran narrator Emily Woo Zeller beautifully performs this story, immediately drawing us in to her rendition of Natsu's narrative voice.
The Enlightenment of the Greengage Tree by Shokoofeh Azar, Translated by Anonymous, Narrated by Priya Ayyar
Set in Iran during and after the Iranian Revolution, The Enlightenment of the Greengage Tree follows a single family as they move to the country after their home is destroyed. In the country, they discover a different world than the one they left behind in the city. Using elements of magical realism and Iranian folklore, Azar tells a story of familial bonds and the importance of individual freedoms and expression—and that's just scratching the surface. One of my all-time favorite narrators, Priya Ayyar, performs this novel with such emotion and vocal skill. I just can't recommend this book enough!
The Elegance of the Hedgehog by Muriel Barbery, Translated by Alison Anderson, Narrated by Barbara Rosenblat and Cassandra Morris
I love a precocious child narrator and my goodness, Muriel Barbery delivers. In the center of Paris, self-proclaimed child genius Paloma decides that life is so pedestrian that she's going to kill herself. But when she becomes friends with the building's concierge, Renée, she begins to think more deeply about her plans. Full of philosophy and slow, introspective narration, this book had me fascinated with its characters within the first few pages. The two narrators each narrate one of the two perspectives in the novel, giving both Paloma and Renée such unique voices.