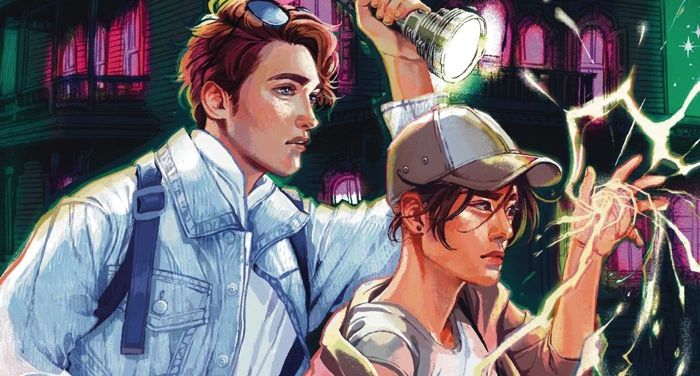 This content contains affiliate links. When you buy through these links, we may earn an affiliate commission.
Happy April, bookish friends! April may bring showers and cold blustery days, but it is also bringing us some amazing new YA releases that are making me think of SUMMER. This month's round up includes some summery reads that are jumping straight to my summer reading list, along with some big name releases, new series, exciting anthologies, and some promising sophomore novels. Whether you're game for a summer romcom, a high fantasy novel, or something queer, April has got you covered!
As always, I couldn't possibly begin to cover all of the great new YA books hitting shelves this month, so this is just a choice selection of what you will find. For this month's round up, I didn't include some books that I figured were already on your radar — the new Alexandra Bracken novel Silver in the Bone, for example, as well as the new Wibbroka book, Never Vacation With Your Ex. You'll also want to make sure you don't miss the latest installment in Charlie Jane Anders's Unstoppable series, Promises Stronger Than Darkness. But the rest of these books are going to be amazing, so open up your wishlist and library accounts and get ready explode your TBR!
Need more great new YA releases? Check out March's round up of new YA books! And, as always, you can find a full list of new releases in the magical New Release Index, carefully curated by your favorite Book Riot editors, organized by genre and release date.