Lists
Meet These 6 Anti-Heroines In YA Fiction
This content contains affiliate links. When you buy through these links, we may earn an affiliate commission.
Who needs heroes? These past couple of years the rise of antiheroines in YA fiction has become bigger…and better. Sometimes our heroes in YA SFF are very like "let's do the right thing," "this will help the world," etc., and that's great.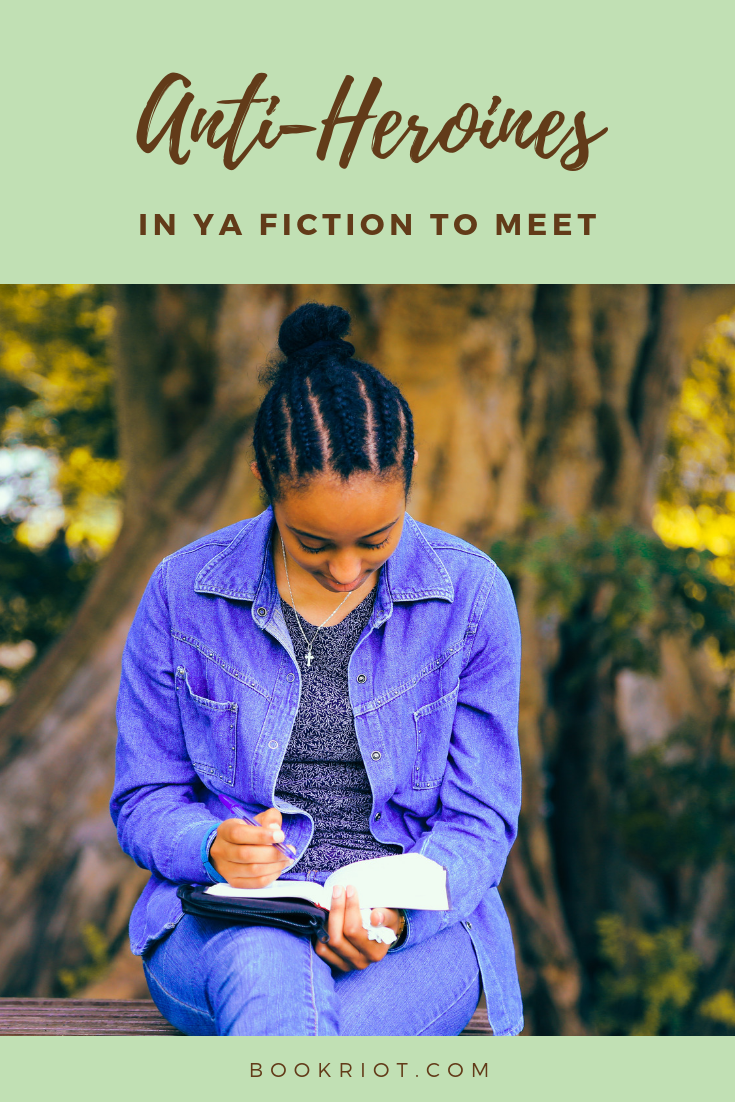 But things aren't that simple. Let's have a bit more morally ambiguous characters who might not be so good through society's eyes, who want to do right by them and fight for that. Below you'll find my picks, but hopefully I've missed some, because I need to find more and more books with antiheroines.
We find our antihero as the most wanted criminal in the galaxy. The entire universe knows about this criminal, but what they do not know is that the criminal is a seventeen-year-old girl.
When she is captured, Ia is thrown into their elite military academy to serve the Olympus Commonwealth. But she, for sure, isn't going to stay there. Not if she can help it.
Jude Duarte is the ultimate anti-heroine you don't see coming until it's done. To not give spoilers away I'll just say that you will think Prince Cardan is evil, but Jude is worse.
If you enjoy villain origin stories, you are at the right place. The Bone Witch has two timelines: the present and the past. The present gives us an older Tea, our main protagonist, retelling past events who in turn makes it the past timeline.
Everything starts when Tea accidentally resurrects her older brother. She finds out she's a dark asha, a witch, someone with a lot of power, someone that makes people afraid.
Another villain origin story, or antiheroine origin story. Adelina's journey to finding her powers, learning how to use them, and accepting them is a wonderful journey that you won't be able to stop reading. Some might think she's wrong, some might join her and help her cause.
This is the story of how a girl became an Empress. But to achieve her goal she must embrace the darkness inside of her.
But it didn't start that way. Xifeng is still reaching for the light at the beginning, but slowly you see her path to the darkness, her place as the villain of the story and her new role as The Evil Queen.
Furyborn by Claire Legrand
Two women, centuries apart, who might be the prophesied queens. One queen of light and one queen of blood. Who is which one?
We have Rielle, who wants to prove she's the Sun Queen, but to do it, she must go through a magical trial. If she fails, she will be executed.
Then there is Eliana, a bounty hunter for the Undying Empire. For her, the legend of Queen Rielle is just a fairy tale. But inside the pages of this book, you, the reader, will find out how both stories will connect and how it will end.