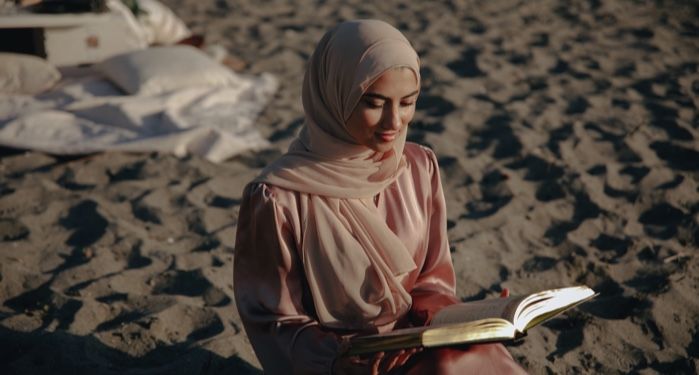 Lists
8 Anti-Beach Reads for Readers Who Hate "Summery Books"
This content contains affiliate links. When you buy through these links, we may earn an affiliate commission.
It's the middle of July, which, in the northern hemisphere, means we are deep into Summer Reading Season. Apparently, this is the season when we should all be tucking light and breezy books into our bags so that we can spend sandy afternoons at the beach being burned to a crisp by the sun and trying to read despite the endless glare. I do not know where this obsession with reading on the beach came from. Why pick a beach when there are shady hammocks and air-conditioned cafes? And what is the deal with beach reads, anyway? I adore light and breezy reads. I love romance! I understand the appeal of a twisty thriller. But why are these books associated with summer? If we're going to the beach anyway, why can't we bring dense histories and experimental novels? Guess what: we can!
If you're still with me, you're in the right place. I've made this list for us, the anti-beach read people. These are books you are not going to find in summer reading guides. I've selected a mix of books, both fiction and nonfiction, that go against conventional ideas about what beach reads are supposed to be. Some of them are set in very cold places. Some of them are very long. Some of them are challenging and complicated, i.e. the opposite of light and breezy. They all make excellent beach reading, or, for my fellow melt-into-a-puddle-of-grump-when-exposed-to-80-degree-weather readers, on the couch with the fan at full blast reading.
---
If you, like me, are fascinated (and a little perplexed) by the whole concept of the beach read, I highly recommend this deep dive into the state of the beach read. If you're looking for more anti-beach reads, why not start with this list of books set in cold places? And if you're really just craving a good beach read (no snow included), you'll find several on this excellent list of books set at the beach.