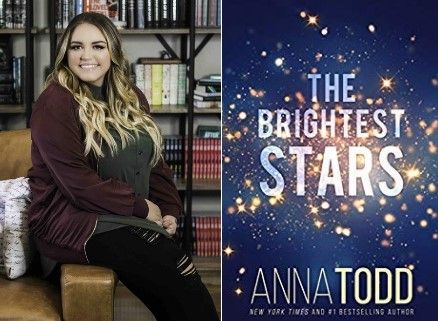 Romance/Erotica
An Interview with Anna Todd, author of THE BRIGHTEST STARS and AFTER
This content contains affiliate links. When you buy through these links, we may earn an affiliate commission.
Readers are no strangers to Anna Todd's bestselling After series, a fan fiction inspired by One Direction, that was read more than a billion times on Wattpad before being picked up by a Simon & Schuster's Gallery Books imprint. Not only has the series amassed a huge fanbase of readers and One Direction fans alike, but it's being adapted to film, slated to release in 2019. Directed by Jenny Gage, the movie will star Josephine Langford and Hero Fiennes Tiffin as our star couple. Now, Anna joins Book Riot to talk about her newest book and series, The Brightest Stars, a heartfelt story of a young woman trying to navigate family secrets and love.
The interview questions have been edited for length.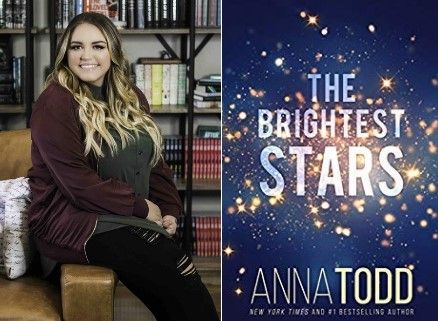 Welcome to Book Riot, Anna! What can you tell readers about The Brightest Stars?
The Brightest Stars is a story about two young people who have things in their pasts to get over and they are struggling with dealing with navigating their different traumas, all while falling in love.
You're no stranger to military life, with your husband in the Army. What did it feel like to write something so personal?
Sometimes it was really easy to put the words down because it was so natural having experienced this way of life. But other times, especially working on the second book, were much harder. I didn't realize that reliving some of my husband's struggles would be so hard mentally. But in the end, it almost felt like therapy.
To switch gears a little bit, your After series has become such a huge phenomenon since its debut on Wattpad back in 2013, and filming has already wrapped for the movie. How has the experience been like for you to and how involved have you been in the decisions and production?
I'm so fortunate to be as involved in the process as I was. I'm a producer of the film and I was involved in everything from casting, to choosing director, to helping write parts of the script.
The cultural landscape has drastically changed since After came into the scene. Has that impacted the script or overall movie in any significant way?
Definitely. Everything is very different now, and as a woman and a writer I'm so much more aware of messaging and we wanted to create a film that's close to the book, but also has evolved into what the book would be like now if I had written it four years later.
It'd be unfair of me to ask you about your favorite book that you've written, so I'll ask which one would you say affected/changed you the most?
I would say the second The Brightest Stars because it's so deeply personal.
And lastly, to get a little metacognitive here, if you were to create a fanfic using your books, which two characters would you ship and why?
Hmmm, probably either Molly and Tessa or Landon and Tessa [from the After universe]. I feel like Hardin is glaring at me from inside my head right now for saying this lol!
Are there any tidbits you can offer about the sequel to The Brightest Stars?
I don't want to give too much away but I will say, never get too attached to any of my characters.