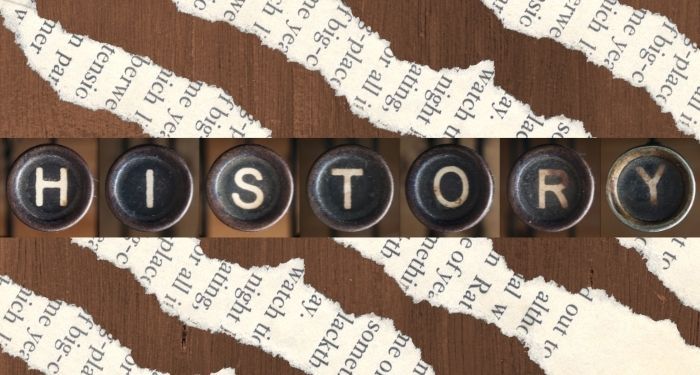 Nonfiction
On Learning and Re-Learning American History: A Reading List
This content contains affiliate links. When you buy through these links, we may earn an affiliate commission.
I started high school more than (gulp) 25 years ago. Things have changed a lot with history since then. Sure, history itself has not changed, but the way we talk and think about it has. We've learned more information, and there are a lot more books out since then that give voice to lived experiences and histories of marginalized people. The teaching of history and how history textbooks are written is politicized and not exactly impartial (the book Lies My Teacher Told Me explains this in great detail, about education company/publishing shareholders, advisory committees, textbook writers, and more). This matters.
I homeschool my son, and I've found that in secular homeschool circles, especially those who strive for an ABAR (antibias, antiracist) curriculum, it's more than likely that you'll stumble across a discussion of history sooner rather than later. Discussions about which curricula are good, which are problematic, and whether to create one's own history studies or use a pre-made one.
There are also plenty of discussions about our own learning and re-learning of history. Many of us are also realizing the gaps in our own education and learning, and making efforts to ameliorate that.
But even if you're not homeschooling, what we learned in high school years or decades ago isn't the whole story. Far from it. And it's never too late to re-evaluate what we were taught and to learn more.
History was never a favorite subject of mine (I preferred English), but the way it was taught and the way textbooks were written may have had something to do with it. I've been reading a lot of history so that I can better teach my son and share materials with him as topics come up, and I've found that I actually really love it. How much do I love it? I've made a whole reading list for myself that I don't see me finishing anytime soon, but that's okay.
One thing I've noticed is that for those of us interested in learning more, we can't get enough history books to put in our TBR pile — but it can be hard to know where to start because there are so many wonderful books out there now. I've put together a reading list of sorts to start you off, for everyone from kids to adults. There's a lot of crossover, though — some of the middle grade books can be used with younger kids on a simpler level as a discussion starter, and many middle grade or YA books can certainly be read by adults. This list barely scratches the surface; it's just meant to be a springboard for more reading. For this list, I've only focused on nonfiction books, but there's plenty of wonderful historical fiction out there that's great for learning more, or even paired with a nonfiction selection.
There's one caveat to this list: history is not always pretty, and it's not always easy to read. But these books aren't the full story. It's also important to read books by and about marginalized communities that highlight joy. Here is a post about books that celebrate Black joy, and this is a post of books about queer joy to start you off.
Children's, Middle Grade, and Young Adult Books
Adult Books
---
What books have you read? Which ones will you read first?