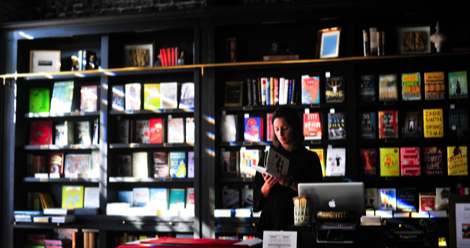 This content contains affiliate links. When you buy through these links, we may earn an affiliate commission.
We're giving away $500 to spend at the bookstore of your choice! Click here, or on the image below to enter:
---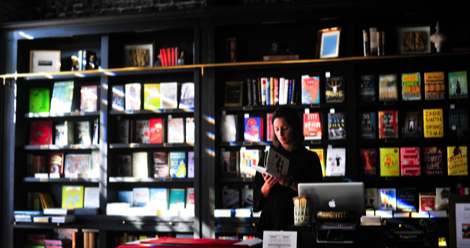 I've always read; a fierce, stubborn, selfish sort of reading that led to me being famed for having multiple books on the go at the same time. It's easy if you know how: a lunchtime book, an evening book, and a poor unloved specimen that doesn't ever get to come out of the bathroom. Reading so much, so feverishly, gave me a preternatural knowledge about things that not many other people my age in my bit of rural England knew.
The Tzigane? Music (Thanks The School At The Chalet!). The Belmont? Dramatic horse race. (Thank you The Black Stallion!). Races – or rather, horse related facts and titbits, actually, started to be my sort of specialist subject. I was – am – a lover of horses.
(I had one, you know, and he had the brain of a peanut, and I loved him ferociously, and when we both decided to do the same thing we were unbeatable. And you read what you love, always.)
That was what drove me to books like the Thoroughbred series by Joanna Campbell, a book shaped addiction which started off with A Horse Called Wonder. My local bookshop had maybe the first three or four of these on the shelf and, in my innocent eyes, that was the limit of the series. They were great, but I read them and moved on.
That was until I went into an American bookstore.
It was a Borders, I think, maybe, a big store in El Paso; somewhere in a dry, burning landscape that made us seek shops and air conditioning and the intense, addictive novelty that was frozen yoghurt.
And oh, that bookstore blew my mind. It was so big! There was a cafe inside! Armchairs! People sleeping in the armchairs! Cake! Books! Everywhere! BOOKS!
And a whole rack of children's book titles that I had never heard of! The Throroughbred series didn't stop at four books, it actually ran to three hundred and seventy two thousand more titles and who on earth was Christina Reese when she was at home?
I was overwhelmed, in that sort of way that you only get when you're bookish and suddenly you're presented with more books than you quite ever realised existed. The bookshops that I knew at home were tiny spaces of privilege that you went into when you had a book token to spend or had birthday money seeking to be spent, and this Borders was like something from an alien planet.
That was the first time I visited an American bookstore, but it wasn't the last. See, bookstores give you the skinny on a place because they tell you what matters in that town or city, same as libraries do. Bookstores are made by people, coming in and picking up the latest release or counting the moment until their loose change reaches the same price as that glossy coffee table number. And it's the same the world over, whether I'm finding secondhand copies of things in New Zealand that I've looked for for years elsewhere, or trying to decipher the French version of the X-Men, or wandering down Charing Cross Road in London, bookstores let you live like a local for a brief, vivid, glorious moment.
But none of them have ever given me that same rush as that one in El Paso did. It was the way that suddenly everything I had ever dreamt of in a bookstore: shelves three times my height, armchairs to actually sit and snuggle down in, and beloved series being three hundred times longer than I had ever thought possible, could in fact be true.
Save