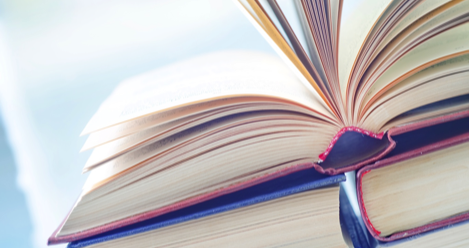 This content contains affiliate links. When you buy through these links, we may earn an affiliate commission.
I like Karl Ove Knausgaard. I read the first volume of My Struggle and I was hooked: it's full of details of everyday life, details that should be boring, but that ended up being riveting. It takes a talented writer to pull that off. He moves seamlessly from lengthy (lengthy!) descriptions of things like planning to get drunk as a teenager to philosophical meditations on the nature of death. I haven't read the remaining volumes of the six-book series, but that's only because my TBR pile is high and I just haven't gotten to it yet. I will.
But as much as I admire Knausgaard, I'm aware that it takes a particular type of person to publish six autobiographical volumes (they are sort of fictional, sort of not — the exact genre isn't clear, but they are definitely at the very least inspired by his life). It takes a particular type of person to be allowed to publish six autobiographical volumes and to be celebrated for doing so instead of being criticized for being self-absorbed and egotistical. Sure, Knausgaard has been criticized by some for being self-absorbed and egotistical, but, generally-speaking, his writing has been met with acclaim. This is definitely, in part, because he's a very good writer. But it helps that he is a white man from Europe. Would a woman be able to publish six volumes of autobiographical writing to such great acclaim? Would a person of color? I have my doubts.
So, I've been compiling a list of alternative Knausgaards, people whose six-volume autobiography, or autobiographical novel or whatever, I would dearly love to read, if they were willing to write it and if someone were willing to publish it. I have no idea if any of these people would want to write such a thing, but in this literary fantasy of mine, they have already written six volumes that are just waiting in a drawer for a publisher to discover them. Here is my list so far. All of these writers have written autobiographically already, but always in essays or relatively short, single books, not at the expansive length Knausgaard has enjoyed:
Heidi Julavits: I adore her memoiristic book The Folded Clock and I want more, more, more of the same. In The Folded Clock, Julavits tells stories from her life and shares her thoughts and feelings, and makes everything so interesting and profound. Her book makes such a good companion. It's very Knausgaardian, too, in the way it makes things that might seem small carry a much greater weight of meaning.
Sherman Alexie: Alexie has a memoir coming out this summer, You Don't Have to Say You Love Me, which I haven't yet read, although it is on my list for sure. But he's on this list because I've heard him speak at a conference and also on his podcast with Jess Walters, A Tiny Sense of Accomplishment, and I know he's charming, funny, and down-to-earth. That's the kind of voice I love to find on the page.
Zadie Smith: Of course Zadie Smith is on my list! She's a vocal Knausgaard fan, so maybe she's the likeliest to be working away at her Knausgaardian epic. I hope so. I adore her collection of essays Changing My Mind and am impatiently waiting for another collection to come out. She writes about the world — books, politics, film — and about herself with such clarity, and her writing voice is so engaging, I can't get enough.
Teju Cole: Cole is a novelist and essayist, and he's also great at Twitter and Instagram. He may be doing some amazingly new, innovative thing on another social media platform right now that I haven't heard of yet. He's such an interesting thinker. I want more access to what's going on in his brain. I'm sure he would do all kinds of cool, new things in his allotted six volumes.
Maggie Nelson: I adore Nelson's nonfiction writing, which covers so many genres: memoir, true crime, prose poetry, philosophy, criticism. Her writing is somehow both crystal clear and full of depths. It's intensely personal and highly theoretical. Her books are never long, and there's not nearly enough of her writing out there. It doesn't seem to me, to be honest, that writing six autobiographical volumes is exactly her style, but I can dream.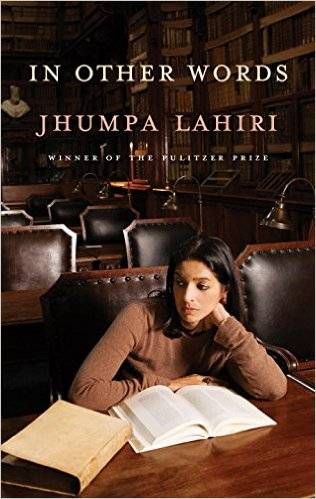 Jhumpa Lahiri: I've read and admired two short works of nonfiction from Lahiri recently, In Other Words and The Clothing of Books, and I'd be ready to sit down with a lot more of the same. I loved the depth with which she describes what it was like to learn Italian and move to Italy, in one case, and her feelings about book covers, in the other, and I'm pretty sure I'd be interested in hearing whatever she wants to say about any subject out there.
Ruth Ozeki: I'm a huge fan of her novel A Tale for the Time Being, but I also loved her short memoiristic book The Face: A Time Code. That book describes staring at her face in the mirror for three hours straight. She turned that experience into a wonderful meditation on faces, aging, race, and her past. Plus, Ozeki is a Zen Buddhist priest, and her thoughts about the world are bound to be interesting.
Anybody you would put on your own alternative Knausgaard list?