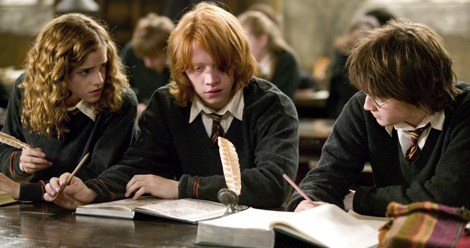 This content contains affiliate links. When you buy through these links, we may earn an affiliate commission.
It happens to me all the time. As a school librarian, students constantly want to know what to read after they've read the Harry Potter series. To some, there's nothing quite like the series, it means something special to them. It's like a thick furry blanket that they can wrap around themselves to feel better when they are down. They're usually looking for the next books like Harry Potter to do that.
I can never promise that the next books will do that, but it doesn't mean I don't try to find something that will hit them in the guts and the heart like Harry Potter did.
The best book like Harry Potter
I recently had the great pleasure of meeting the good folks at the book charity BookTrust. As the largest reading charity in the UK, BookTrust provides books to close to 3.5 million children every year.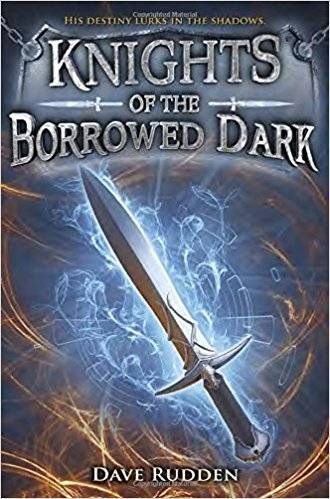 When I was asked via Twitter to come up with one book that children and teens would like to read after Harry Potter as part of BookTrust's #WhatToReadAfter campaign, I chose Knights of the Borrowed Dark by Dave Rudden. It's the story of an orphan named Denizen who firmly doesn't believe in the supernatural. When he discovers that monsters are crawling from the shadows and he's actually part of an ancient family of mage-knights sent to destroy them, his opinion changes somewhat.
Using BookTrust's #WhatToReadAfter initiative, you can find great books to keep you going within a particular genre or style. No matter what House you belong to, here are some great books that you can read after you've finished Harry Potter.
Other Books like Harry Potter
1. Scythe by Neal Schusterman
I love Scythe. A new series by Neal Shusterman, it takes place in a world without death or disease, war or famine. Scythes must keep the population under control by being reluctant grim reapers. When two new trainee Scythes are brought in, Citra and Rown, they must learn the ways of the Scythe because their lives depend upon it!
This book has everything, a magic-loving main character, a mysterious magic ring and a giant library filled with powerful (of course!) books. When the library is stolen, Effie must take part in a treacherous adventure to get it back.
Two schools, only one way out. Fans of Harry Potter will eat this series about fairy tales and how dangerous they can be if you're actually in one.
Set in feudal Japan, it's about a girl named Mariko who is on her way to meet her arranged husband. On the way, things go sour when her convoy is attacked by a dangerous clan of bandits. The only survivor, she sets out to exact revenge upon the gang.
Through an arranged marriage, Maya has unwillingly been made queen of an ancient land called Akaran. Initially bored, she soon unravels a hideous secret that will change everything and threaten everyone she loves.
Giant cloud of blood hungry demons bearing down on an ancient city. An orphaned girl with a mysterious gift that might be the land's only hope. Enough said. Amazing series!
Meredith has a gift called witch-magic. The problem is that she can't control it from shotting out her of her fingers when she's stressed. To make matters worse, the guy she's in love with happens to be cursed. Soon, Meredith realises she has more to lose than just her heart.
Morrigan Crow was born under a bad sign and is cursed. She's blamed for everything bad that happens in her land and is scheduled for execution on her eleventh birthday. Then, Jupiter North arrives and her life becomes even more complicated, if that's even possible!
Classic series not to be missed about three children on vacation in the southwest of England. They discover an ancient map in an attic that supposedly leads them to a holy relic, a relic that holds the power to defeat a horrible entity know only as The Dark.
---
Follow #WhatToReadAfter on Twitter and Instagram for great book recommendations! And, share your favorite books like Harry Potter in the comments!
Looking for even more? Book Riot recently posted a great article on 20 Books for Slytherins and all the Harry Potter fanfiction you can find!