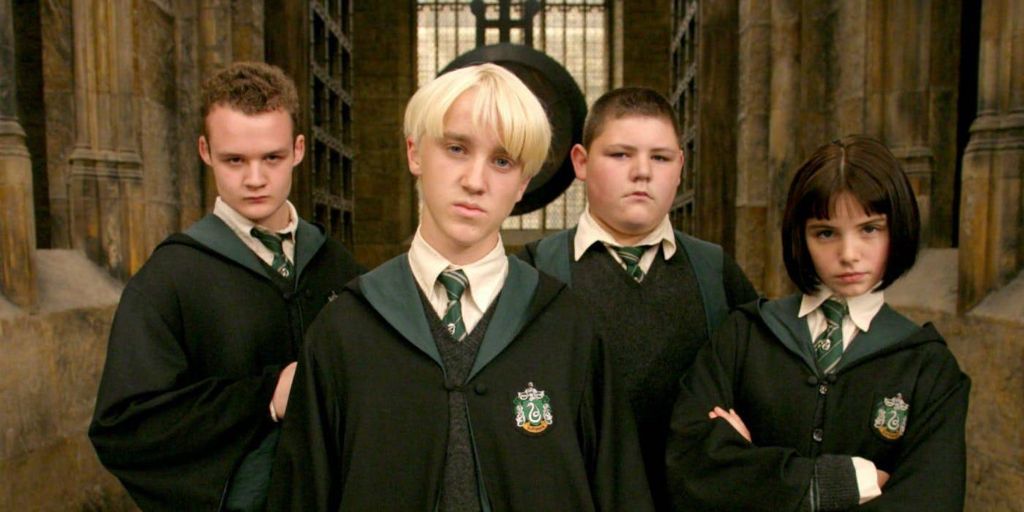 Lists
A Hogwarts House Reading List: 20 Books for Slytherins
This content contains affiliate links. When you buy through these links, we may earn an affiliate commission.
It takes a lot of smarts to achieve your dreams and conquer the world. Slytherins know that better than anybody. And no, not all Slytherins are evil and bent on world domination. I mean, some of them, sure, but being Slytherin is really about being clever, resourceful, cunning, and ambitious. It's the house of people striving for greatness.
If you're looking for more proof that Slytherin isn't just the house of evil, try this: according to the Queen of Harry Potter, J. K. Rowling herself, Merlin was a Slytherin. Yep. Take that Gryffindor! So set all your preconceived notions aside and check out these twenty books for the Slytherins in your life.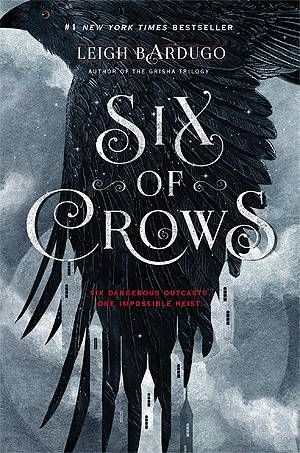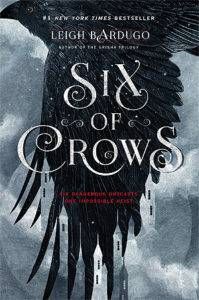 About: Kaz Brekker and his band of criminals and misfits as they take on the heist of the century.
Because: it's got ambition, intrigue, and intricately planned heists—not to mention Kaz is Slytherin through and through.
About: a twist on the classic Wonderland story, focusing on the origin of the villain instead of the hero.
Because: sometimes the bad guys have their reasons.
About: the letters between a practiced devil and his fledgling nephew, Wormwood, trying to secure the damnation of his first target: an ordinary young man.
Because: it's satire at its finest.
About: Arthur Dent is saved at the last minute by his—apparently not quite human—friend Ford Prefect when the Earth is demolished to make way for a galactic freeway.
Because: you can relate to the humor and Adam's flippant brand of nihilism
#GIRLBOSS by Sophia Amoruso
About:, Sophia Amoruso's journey from a hitchhiking, aimless dropout to becoming the founder of Nasty Gal and founder and CEO of Girlboss.
Because: the path to success isn't always a straight one.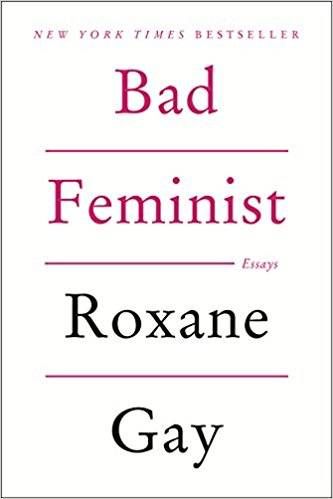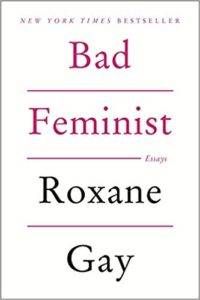 About: culture, politics, feminism, and being yourself in a world that may not always accept you.
Because: you're outspoken and independent and ready to take on the world.
Hamlet by William Shakespeare
About: the Prince of Denmark as he struggles to decide whether to listen to his father's ghost and kill his uncle.
Because: dark and broody is pretty much your call sign, and it doesn't get much darker or broodier than this tragedy by the Bard.
About: Adelina Amouteru, a girl either cursed or blessed by the gods, with fearsome gifts and an unstoppable anger.
Because: a fantasy trilogy about the origin story of a villain with aspirations to conquer and rule? Yes please!
Nimona by Noelle Stevenson
About: a disgraced knight turned mad scientist, his shapeshifting sidekick, and the corrupt institution they're determined to dismantle, one way or another.
Because: it's a graphic novel where the "bad guys" are the good guys and the "good guys" are the bad guys.
About: a scenic boarding school in the English countryside with a possibly sinister secret and several of its former students as they begin to learn the truth about the school and themselves.
Because: near-future sci-fi with a very creepy edge.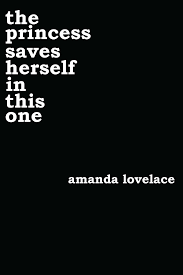 The Princess Saves Herself in This One by Amanda Lovelace
About: poems about life, loss, love, grief, healing, and empowerment.
Because: you are a strong, independent person who doesn't need any help in saving yourself. And this poetry beautifully reflects your inner fierceness.
Dune by Frank Herbert
About: Paul Atreides, the heir apparent of the House of Atreides, who moves to Arrakis when his father is named Duke. The planet is also the only source of spice, the most valuable and sought after substance in the cosmos.
Because: nothing says ambitious like becoming the prophesied savior to the planet where your father just became Duke, right?
The Grace of Kings by Ken Liu
About: the rise and fall of an unlikely friendship between Kuni Garu, a charming bandit, and Mata Zyndu, the son of a deposed duke, in the midst of an empire-wide revolution.
Because: moral complexity and political upheaval reign in this epic, Asian-influenced fantasy by Hugo and Nebula winner Ken Liu.
Ready Player One by Ernest Cline
About: Wade Watts, who is on a quest to find the easter eggs left behind in the virtual reality world of OASIS and inherit the fortune of its late creator.
Because: a high-stakes, ambitious virtual reality game with lots of fun, eighties throwbacks, and one very big reward.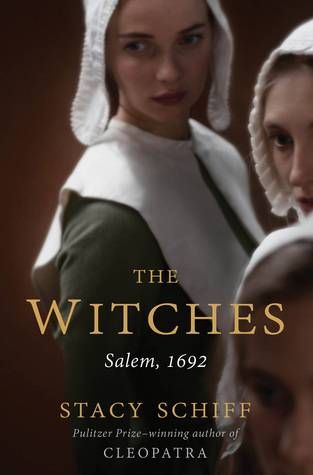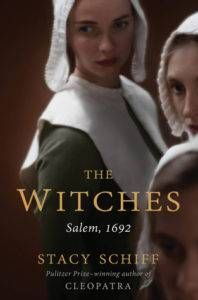 The Witches: Suspicion, Betrayal, and Hysteria in Salem, 1692 by Stacy Schiff
About: everything leading up to the infamous Massachusetts witch trials of 1692, how they played out, and the aftermath—in excruciating detail.
Because: there's something morbidly fascinating about this well known tragedy.
Dawn by Octavia Butler
About: Lilith Iyapo and the other humans who were saved from extinction by a race of aliens who now want to help them recolonize Earth…but it will come with a cost.
Because: who doesn't want to be the person to save humanity from extinction and recolonize Earth? That's a legacy right there.
Crazy Rich Asians by Kevin Kwan
About: three super-rich Chinese families and all their gossip, backstabbing, and scheming as the heir brings home his American-born Chinese (ABC) girlfriend for the wedding of the decade.
Because: ambition, hilarity, high society, wealth, and some truly terrible people. What more could you want?
The Bell Jar by Sylvia Plath
About: a woman falling into the grip of insanity.
Because: it's a journey into the darkest corners of the human psyche that will haunt you long after you read the last page.
The Fifth Season by N. K. Jemisin
About: a mother hell-bent on rescuing her daughter, even as the land she lives in seems to fall apart all around her.
Because: Hell hath no fury, right?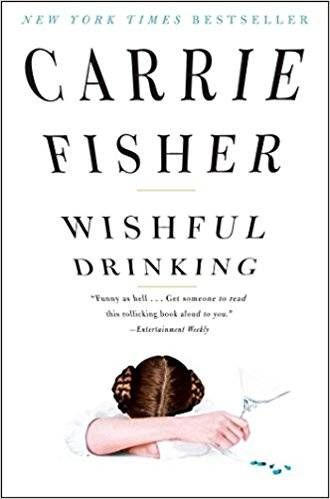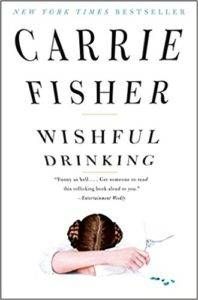 Wishful Drinking by Carrie Fisher
About: Carrie Fisher's life, her early childhood as the daughter of two of Hollywood's elites, and her experiences with mental illness and electroshock therapy.
Because: Carrie Fisher is your icon, and if you can't be her, the next best thing is to read everything she's ever written. Read this, and try your best to emulate her brutally honest dry wit and unapologetic presence.
Alright Slytherins, there you go. Twenty new books to satisfy your cunning and ambitious nature. So go read some great new books, and don't forget to make Scorpius Malfoy and Albus Severus Potter proud!
Want more Hogwarts House book recommendations? Check out the lists for Hufflepuff and Ravenclaw.