Fiction
African Literature Revisited
After my post Genre Kryptonite: African Literature, I was floored with feedback and wanted to follow up with a few authors based on suggestions from our rockin' readers. Two new African literature books appeared on my doorstep (magic, I tell you!) and I wasted no time getting to them. Both books had a profound effect on me, and it really isn't even right for me to analyze them. I was born in Tennessee. The only move I have ever made was from Tennessee to Mississippi. The two are very different and I miss my Tennessee home, but…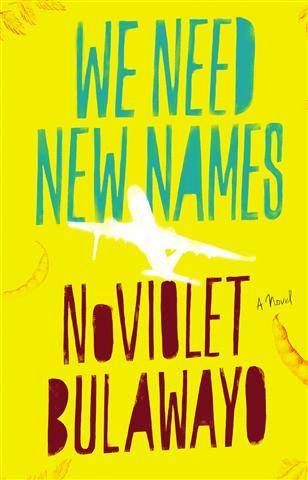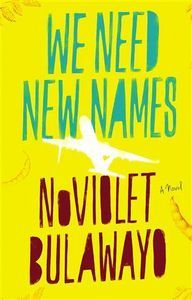 First up: We Need New Names by NoViolet Bulawayo (Reagan Arthur, May 21st). The premise of this book really intrigued me: a young girl, Darling, leaves Zimbabwe in search of a better life in America. Bulawayo uses her own life experiences to flesh out Darling's character, and in turn the reader is able to get an actual sense of how this must feel. Bulawayo's main goal is to leave the reader with a feeling that no matter what country Darling is from, "she is from anywhere else where people live and hope and dream and live." The feelings and emotions in We Need New Names are so raw. After moving to America, Darling has no idea what happened to her friends back in Zimbabwe. Did they get out as well? She is tied to her homeland, but lives an almost parallel universe kind of existence. As she is at the mall with her new friends, her old friends Bastard, Chipo, Godknows, Sbho, and Stina are sneaking off to Budapest, eating guavas, and carrying on as usual. Or are they? Not knowing is part of what makes the second half of the book so amazing. Bulawayo includes a touching and almost poetic chapter called "How They Lived" that is more of a "this is how immigrants feel in America" and takes Darling totally out of it. It's a very quick read and easy to follow, which makes it a perfect introduction to African literature if you haven't introduced yourself already.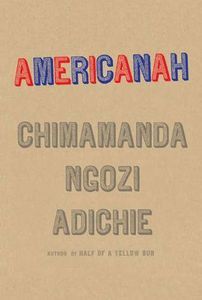 And then, there was Americanah by Chimamanda Ngozi Adichie (Knopf). I already had Half of a Yellow Sun flagged after so many of you guys suggested it, and I was really excited to sneak a peek at her new novel. So… I don't run out of words much and I'm the girl you roll your eyes at because I start talking to you in the middle of the bagged salad fridge at the grocery store, but… I'm really having a hard time saying what I want to say about Americanah. I can say with every fiber of my being that people NEED to read it. It has the same theme as We Need New Names: Ifemelu comes to America from Nigeria in search of a better life. She leaves her boyfriend Obinze behind, she cuts off contact with him, and he tries to make a life in England. He is deported, moves back to Nigeria, and becomes an extremely successful businessman with a perfect wife and daughter. Ifemelu has no issues remaining in the United States after college and later starts a blog about what race means to her as a non-American black. After she becomes a citizen, she moves back to Nigeria, gets back in touch with Obinze, and BOOM! The great love story is told. It has more than enough plot to keep the narrative going, and covers enough social and political issues to make you think the top of your head off. I rarely mark up books, and my poor little Americanah ARC has more ink than Book Riot contributors. What got me thinking the most? When Ifemelu received her first piece of junk mail with her name on it, she was overcome with emotion. Someone in America knew who she was. She was a person. I don't even give mail coupons a passing glance.
Americanah is probably more mainstream than We Need New Names, although I know buzz is seriously building for it. So when you finish your new Dan Brown book, consider trying one of these quiet diamonds.