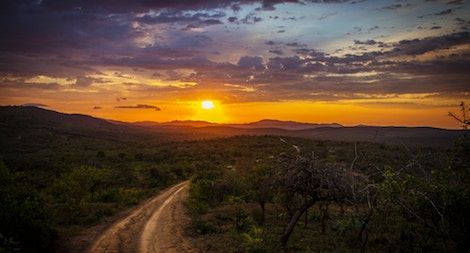 This content contains affiliate links. When you buy through these links, we may earn an affiliate commission.
When African comics are mentioned, the first thing that comes to mind of a lot of people is Black Panther. Yes, Black Panther is one of the most well-known comics set in Africa with an African superhero, but it was created by white men (although black creators worked on it later on). African comics have come into the limelight in recent years with comics like E.X.O the Legend of Wale Williams, Kwezi and Guardian Prime getting international attention. These comics are made by African artists for Africans, to better reflect the experiences, struggles and cultures of the many African countries without influence from the West or it being a reflection of how the West sees Africa.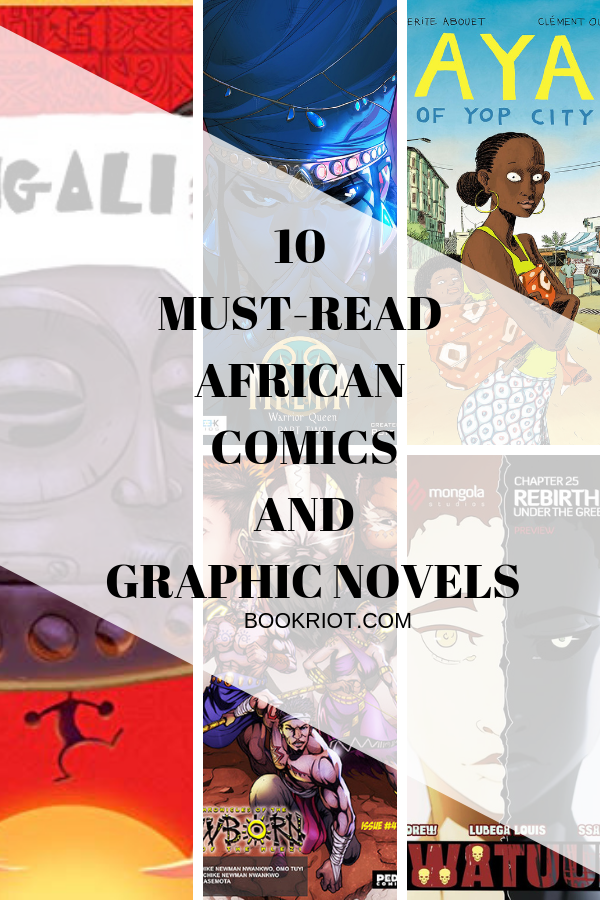 Karmzah by Farida Bedwei
Karmzah tells the story of Morowa Adjei, an archaeologist with cerebral palsy who gains amazing superpowers through her crutches. Morowa uses her powers under her alter ego Karmzah. The author also has cerebral palsy and is a disability rights advocate in Ghana. In her interview with Bloom, she said she created this comic because she hardly saw superheroes with disabilities in comics while growing up. Published by Leti Arts, this comic featuring a disabled African superheroine brings some much-needed representation in the world of superhero comics.
Tatashe by Cassandra Mark and Tobe Max Ezeogu
Set in a world of food called Alomnia. It follows the adventures of Tatashe as she makes new friends, fights strange creatures and tries to find her long lost master in a world where food is all around you. Filled with Nigerian pidgin slangs and food, this comic will make your mouth water and your stomach growl. I mean, the name of the main character, Tatashe, is what red bell pepper is called in Yoruba language. You can read the first issue on the Comic Republic site as well as other great Nigerian comics (Avonome, Hero Kekere, Metalla the 13th, etc.).
Aya of Yop City by Marguerite Abouet and Clément Oubrerie
Set in Yop City, Cote d'Ivoire during the 1970s, this graphic novel follows the daily lives of Aya, her family and friends and the members of her community. This graphic novel was created due to the author's desire to show a different view of Africa besides the poverty and war mostly shown in mainstream media.
Lake of Tears by Setor Fiadzigbey and Kwabena Ofei
Created in partnership with Challenging Heights, this graphic novel sheds a light on child trafficking and labour. It follows Kyei, Anima, Aya who meet by a twist of fate and come together to rescue other victims like them. With stunning art and a compelling story, it's no wonder it won the 2018 Nommo prize for the best graphic novel. You can read all the issues over at the Lake of Tears website.
El3osba by John Maher, Maged Refaat and Ahmed Rafaat
The Egyptian god Horus has been reincarnated and is ready to fight crime in this comic. He isn't alone as he is helped by Mariam (a microbiologist with healing powers), Kaf (a spell-casting Egyptian secret intelligence officer), Microbusgy (a shapeshifting bus driver), and Al Walhan (a reformed terrorist). They were brought together by Alpha, an extra-dimensional being and together they use their powers and wit to fight crime and corruption in Modern day Egypt.
Malika: Warrior Queen by Roye Okupe, Chima Kalu and Godwin Akpan
This tells the story of Malika, queen of the fictional kingdom of Azzaz and how she takes control of her country and works to protect her country from both external forces and internal enemies. She isn't afraid to ride into battle to protect her land or bravely speak her mind. With gorgeous art and a badass heroine, Malika is a must to read. With an animated series in the works and a new chapter that takes place both in 15th century Azzaz and the 21st century, I'm excited to see how far Malika will go.
This anthology features comics by various African artists and includes stories like Mumu Juju, which follows the adventures of Mortar and Pestle on their quest, Under a Jovian Sun, which is set in a future Morocco, and Razorman which is about a Zimbabwean superhero. It also has an R-rated version called Kugali: Raki Edition which is not for younger readers and features a set of different and darker comics.
In the time when the Gods walked the earth, a great evil arose and the Newborn spirits were created to save humans from extinction. Time passed and the people lived in relative peace and the legends became just tales. A young prince, inspired by an ancient parchment sets out to find what is written on its pages, leading to his doom and that of mankind. The Newborn spirits of legend arise to face this new threat. In this comic bursting with various African cultures published by Peda studios, the legends of the past arise to face the evil of the present.
Olwatuuka by Louis Lubega, Ssali Timothy and Kawuki Andrew
Olwatuuka follows a young boy who sets out to destroy the demon that killed his family. His thirst for revenge leads him to the land of the dead where he makes strange friends and discovers secrets about himself and the demon he seeks, the demon called Walumbe.
Razorman is a Zimbabwean Vigilante who is on a mission to fight crime on the streets of Harare. After the death of his father, Lovermore Garwe takes to the streets as Razor-Man to find clues about his father's death and unveil the dark secrets of his city.
I am genuinely excited about the future of comics and graphic novels in Africa. This list barely scratches the surface of the amazing art and creative works in comics by Africans. For now, it seems like most of the popular comics come from the Western and Southern parts of Africa with few from East and North Africa. There are more African comics out there, but they might not make it to mainstream media due to lack of funding, bias towards Indie comics, language barrier, poor marketing and other issues. So if you know of any others, feel free to leave a comment. Let's shed more light on African comics.