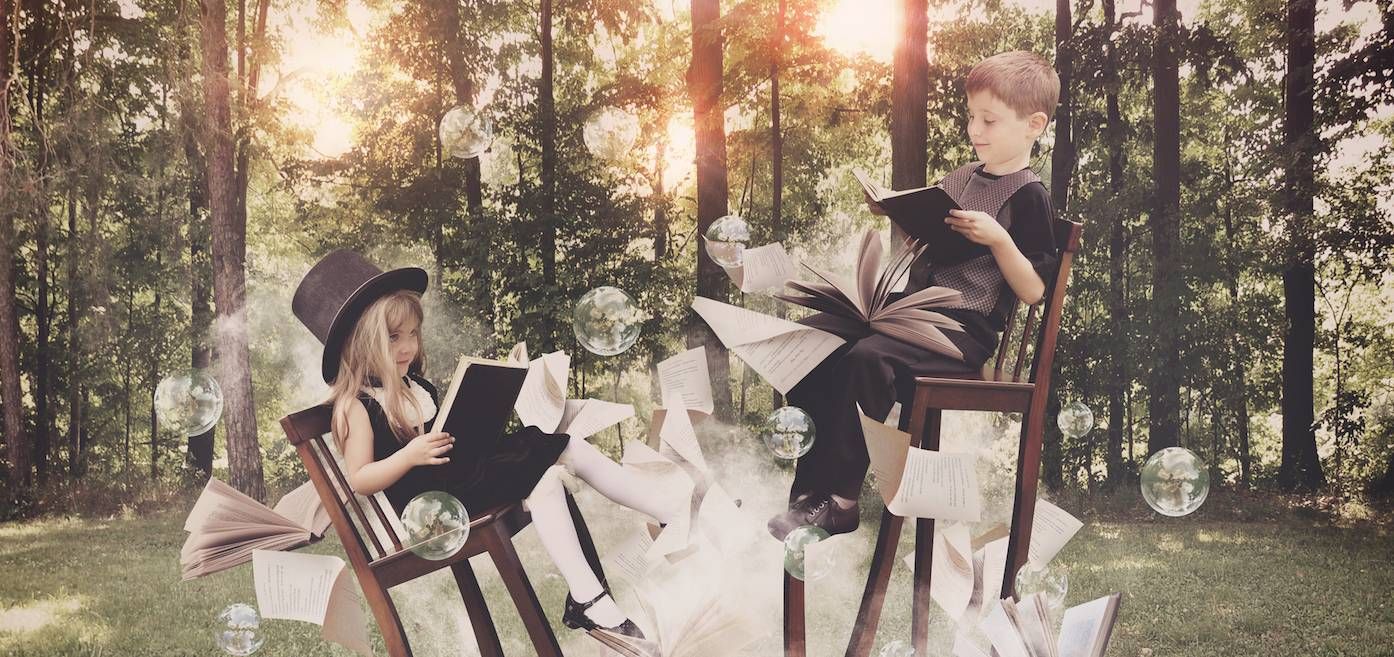 This content contains affiliate links. When you buy through these links, we may earn an affiliate commission.
Recently, the American magazine Entertainment Weekly ran an article about Kevin Costner's new literary collaboration with author Jon Baird and illustrator Rick Ross. In the article, the reporter writes, "Tales of swash-buckling intrigue by greats like Robert Louis Stevenson and Rudyard Kipling instilled a love of storytelling in generations of readers, yet somewhere along the way, those kinds of grand escapades vanished from children's bookshelves and into thin air like genies returning to their lamps."
Later in the article, author Jon Baird is quoted: "We thought if we could blow a little of the dust off of those stories, people would see them the way we do and what's really great about them: the exotic locales, the romance, the riddles, and mysteries with this overarching quest."
The article made many of us children's literature devotees do a collective eye roll. Adventure stories with exotic locales, riddles, and quests have vanished from children's bookshelves, really? Let us remember that Robert Louis Stevenson's Treasure Island was published in 1883 and Rudyard Kipling's The Jungle Book in 1894. In between the late 1800s and now, there have been a wealth of adventurous and thrilling stories in children's literature, so many I wish I could name hundreds.
Entertainment Weekly, Jon Baird, and Kevin Costner — we have a reading list of adventurous children's books for you.
Readers, please add one or two or twenty of your favorite adventure stories in the comments!
Picture Books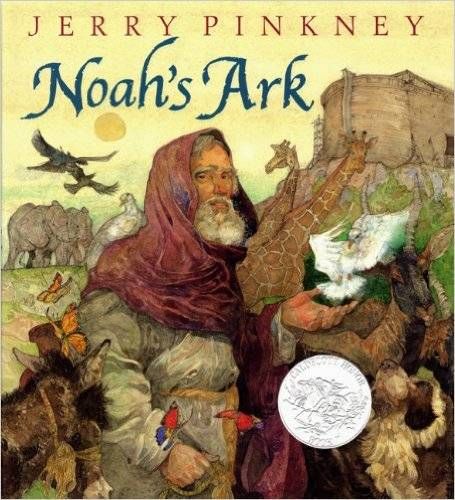 Noah's Ark by Jerry Pinkney

For 40 days and 40 nights rain poured from the heavens, enveloping the world. Only Noah had been warned by God of the great floodand only Noah could save life on earth. This powerful story of salvation has fascinated people of all ages for centuries. Now, four-time Caldecott Honor-recipient Jerry Pinkney captures all the courage, drama, and beauty of this ancient parable in rich, glorious paintings. Full of sensitive detail and emotion, his art brings new life and meaning to an important message of peace. This elegant edition of Noah's Ark promises to give readers strength and hope for many years to come.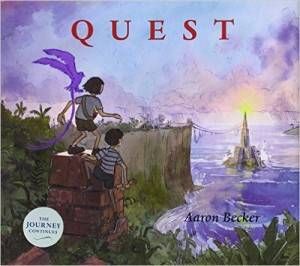 Quest by Aaron Becker
A king emerges from a hidden door in a city park, startling two children sheltering from the rain. No sooner does he push a map and some strange objects into their hands than he is captured by hostile forces that whisk him back through the enchanted door. Just like that, the children are caught up in a quest to rescue the king and his kingdom from darkness, while illuminating the farthest reaches of their imagination. Colored markers in hand, they make their own way through the portal, under the sea, through a tropical paradise, over a perilous bridge, and high in the air with the help of a winged friend. Journey lovers will be thrilled to follow its characters on a new adventure threaded with familiar elements, while new fans will be swept into a visually captivating story that is even richer and more exhilarating than the first.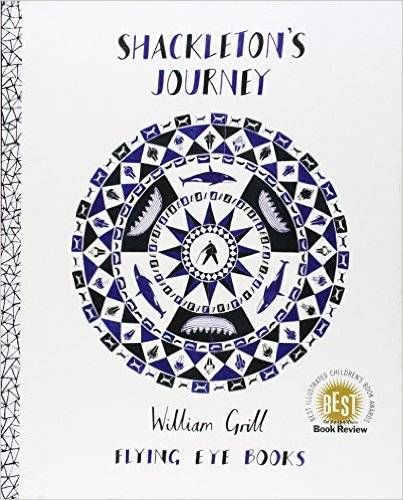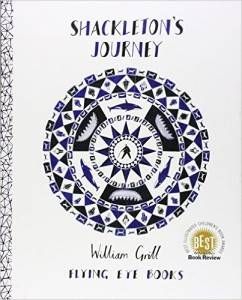 Shackleton's Journey by William Grill
Illustrator William Grill weaves a detailed visual narrative of Shackleton's journey to Antarctica using colored pencils and vibrant hues to evoke the adventure and excitement that surrounded the expedition. His impeccably researched drawings, rich with detail, fastidiously reproduce the minutiae of the expedition, taking the academic and historical information behind the expedition and reinterpreting it for a young audience.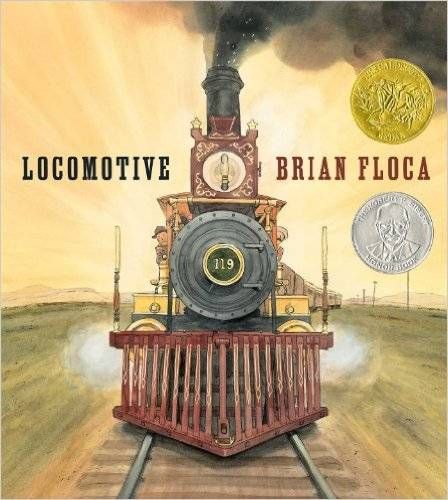 Locomotive by Brian Floca
It is the summer of 1869, and trains, crews, and family are traveling together, riding America's brand-new transcontinental railroad. These pages come alive with the details of the trip and the sounds, speed, and strength of the mighty locomotives; the work that keeps them moving; and the thrill of travel from plains to mountain to ocean. Come hear the hiss of the steam, feel the heat of the engine, watch the landscape race by. Come ride the rails, come cross the young country!
Middle Grade and Young Adult
Amulet (series) by Kazu Kibuishi
After the tragic death of their father, Emily and Navin move with their mother to the home of her deceased great-grandfather, but the strange house proves to be dangerous. Before long, a sinister creature lures the kids' mom through a door in the basement. Em and Navin, desperate not to lose her, follow her into an underground world inhabited by demons, robots, and talking animals.
Eventually, they enlist the help of a small mechanical rabbit named Miskit. Together with Miskit, they face the most terrifying monster of all, and Em finally has the chance to save someone she loves.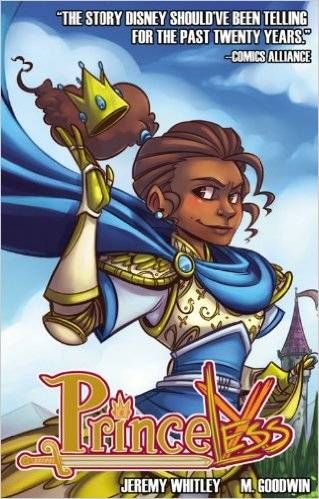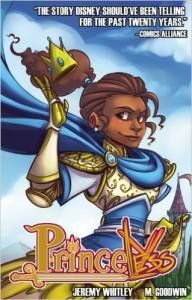 Princeless (series) by Jeremy Whitley and art by M Goodwin
Adrienne Ashe never wanted to be a princess. She hates fancy dinners, is uncomfortable in lavish dresses, and has never wanted to wait on someone else to save her. However, on the night of her 16th-birthday, her parents, the King and Queen, locked her away in a tower guarded by a dragon to await the rescue of some handsome prince. Now Adrienne has decided to take matters into her own hands! Come join the Eisner-nominated team of Jeremy Whitley and M. Goodwin for a tale of swashbuckling in the face of sexism. Princeless is the action/adventure for the girl who's tired of waiting to be rescued and ready to save herself!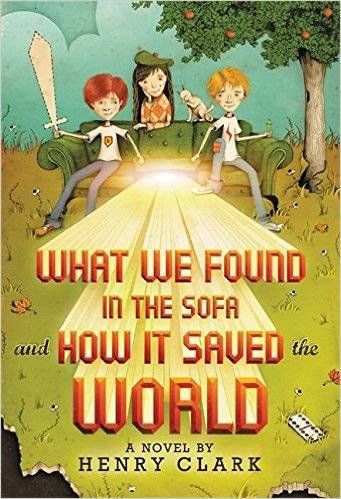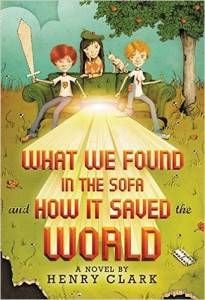 What We Found in the Sofa and How It Saved the World by Henry Clark
When River, Freak, and Fiona discover a mysterious sofa sitting at their bus stop, their search for loose change produces a rare zucchini-colored crayon. Little do they know this peculiar treasure is about to launch them into the middle of a plot to conquer the world! The kids' only hope is to trap the plot's mastermind when he comes to steal the crayon. But how can three kids from the middle of nowhere stop an evil billionaire? With the help of an eccentric neighbor, an artificially intelligent domino, a DNA-analyzing tray, two hot air balloons, and a cat named Mucus, they just might be able to save the planet.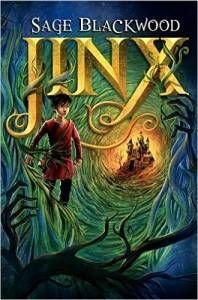 Jinx (series) by Sage Blackwood
Jinx, a wizard's apprentice, sets off on a quest through the dangerous Urwald, a magical forest full of wizards and were-creatures, and discovers that it is more complex than he could imagine, and that it needs him more than he could ever guess.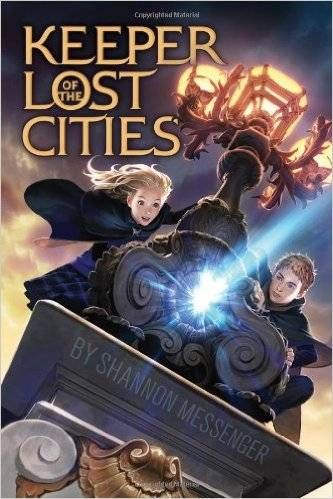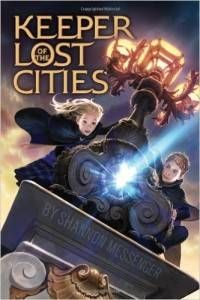 Keeper of the Lost Cities (series) by Shannon Messenger
Twelve-year-old Sophie has never quite fit into her life. She's skipped multiple grades and doesn't really connect with the older kids at school, but she's not comfortable with her family, either. The reason? Sophie's a Telepath, someone who can read minds. No one knows her secret—at least, that's what she thinks… But the day Sophie meets Fitz, a mysterious (and adorable) boy, she learns she's not alone. He's a Telepath too, and it turns out the reason she has never felt at home is that, well…she isn't. Fitz opens Sophie's eyes to a shocking truth, and she is forced to leave behind her family for a new life in a place that is vastly different from what she has ever known. But Sophie still has secrets, and they're buried deep in her memory for good reason: The answers are dangerous and in high-demand. What is her true identity, and why was she hidden among humans? The truth could mean life or death—and time is running out.
Hook's Revenge (series) by Heidi Schulz, illustrated by John Hendrix
Twelve-year-old Jocelyn dreams of becoming every bit as daring as her infamous father, Captain James Hook. Her grandfather, on the other hand, intends to see her starched and pressed into a fine society lady. When she's sent to Miss Eliza Crumb-Biddlecomb's Finishing School for Young Ladies, Jocelyn's hopes of following in her father's fearsome footsteps are lost in a heap of dance lessons, white gloves, and way too much pink. So when Jocelyn receives a letter from her father challenging her to avenge his untimely demise at the jaws of the Neverland crocodile, she doesn't hesitate-here at last is the adventure she has been waiting for. But Jocelyn finds that being a pirate is a bit more difficult than she'd bargained for. As if attempting to defeat the Neverland's most fearsome beast isn't enough to deal with, she's tasked with captaining a crew of woefully untrained pirates, outwitting cannibals wild for English cuisine, and rescuing her best friend from a certain pack of lost children, not to mention that pesky Peter Pan who keeps barging in uninvited.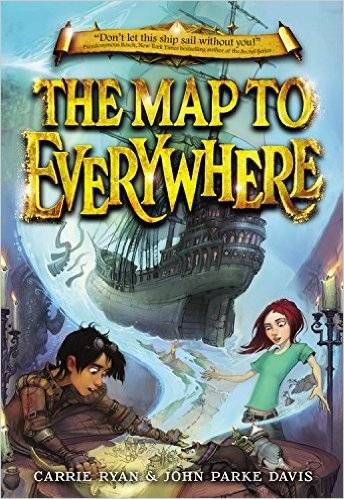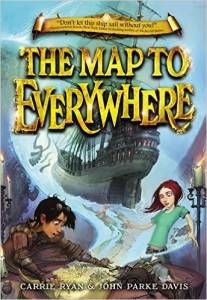 The Map to Everywhere (series) by Carrie Ryan and John Parke Davis
To Master Thief Fin, an orphan from the murky pirate world of the Khaznot Quay, the Map is the key to finding his mother. To suburban schoolgirl Marrill, it's her only way home after getting stranded on the Pirate Stream, the magical waterway that connects every world in creation. With the help of a bumbling wizard and his crew, they must scour the many worlds of the Pirate Stream to gather the pieces of the Map to Everywhere–but they aren't the only ones looking. A sinister figure is hot on their tail, and if they can't beat his ghostly ship to find the Map, it could mean the destruction of everything they hold dear!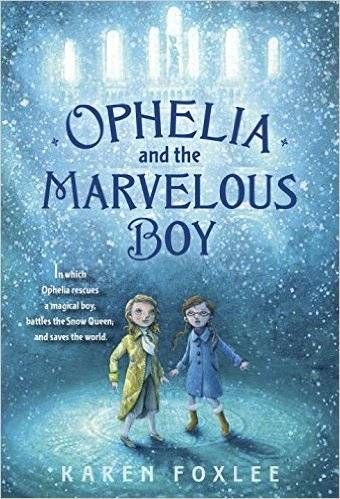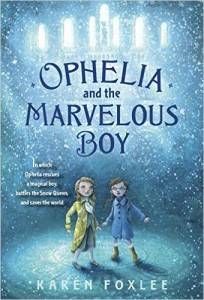 Ophelia and the Marvelous Boy by Karen Foxlee
This is the story of unlikely heroine Ophelia Jane Worthington-Whittard who doesn't believe in anything that can't be proven by science. She and her sister Alice are still grieving for their dead mother when their father takes a job in a strange museum in a city where it always snows. On her very first day in the museum Ophelia discovers a boy locked away in a long forgotten room. He is a prisoner of Her Majesty, the Snow Queen. And he has been waiting for Ophelia's help. As Ophelia embarks on an incredible journey to rescue the boy everything that she believes will be tested. Along the way she learns more and more about the boy's own remarkable journey to reach her and save the world.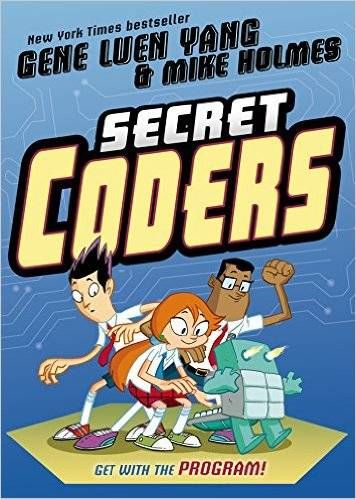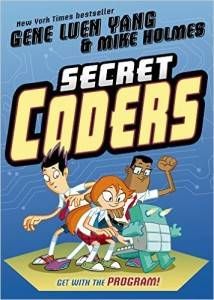 Secret Coders by Gene Luen Yang, illustrated by Mike Holmes
Welcome to Stately Academy, a school which is just crawling with mysteries to be solved! The founder of the school left many clues and puzzles to challenge his enterprising students. Using their wits and their growing prowess with coding, Hopper and her friend Eni are going to solve the mystery of Stately Academy no matter what it takes! From graphic novel superstar (and high school computer programming teacher) Gene Luen Yang comes a wildly entertaining new series that combines logic puzzles and basic programming instruction with a page-turning mystery plot!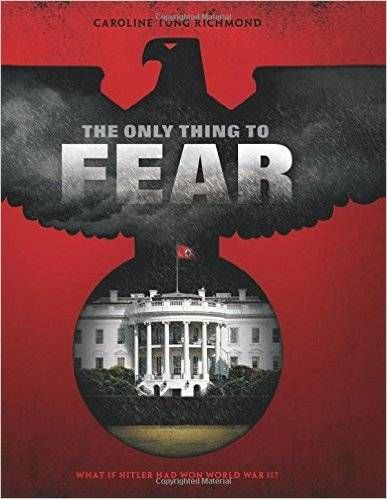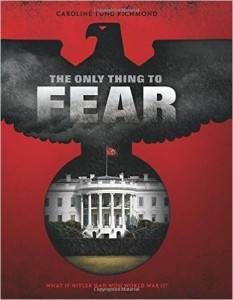 The Only Thing to Fear by Caroline Tung Richmond
It's been nearly 80 years since the Allies lost WWII in a crushing defeat against Hitler's genetically engineered super soldiers. America has been carved up by the victors, and 16-year-old Zara lives a life of oppression in the Eastern America Territories. Under the iron rule of the Nazis, the government strives to maintain a master race, controlling everything from jobs to genetics. Despite her mixed heritage and hopeless social standing, Zara dreams of the free America she's only read about in banned books. A revolution is growing, and a rogue rebel group is plotting a deadly coup. Zara might hold the key to taking down the Führer for good, but it also might be the very thing that destroys her. Because what she has to offer the rebels is something she's spent her entire life hiding, under threat of immediate execution by the Nazis. In this action-packed, heart-stopping novel of a terrifying reality that could have been, Zara must decide just how far she'll go for freedom.
The Boundless by Kenneth Oppel
The Boundless, the greatest train ever built, is on its maiden voyage across the country, and first-class passenger Will Everett is about to embark on the adventure of his life! When Will ends up in possession of the key to a train car containing priceless treasures, he becomes the target of sinister figures from his past. In order to survive, Will must join a traveling circus, enlisting the aid of Mr. Dorian, the ringmaster and leader of the troupe, and Maren, a girl his age who is an expert escape artist. With villains fast on their heels, can Will and Maren reach Will's father and save The Boundless before someone winds up dead?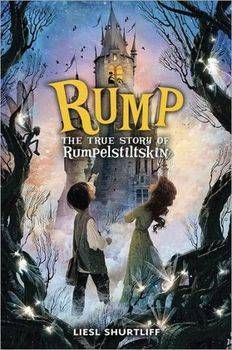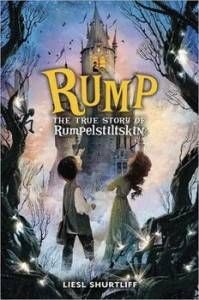 Rump: The True Story of Rumpelstitskin by Liesl Shurtliff
In a magic kingdom where your name is your destiny, 12-year-old Rump is the butt of everyone's joke. But when he finds an old spinning wheel, his luck seems to change. Rump discovers he has a gift for spinning straw into gold. His best friend, Red Riding Hood, warns him that magic is dangerous, and she's right. With each thread he spins, he weaves himself deeper into a curse. To break the spell, Rump must go on a perilous quest, fighting off pixies, trolls, poison apples, and a wickedly foolish queen. The odds are against him, but with courage and friendship—and a cheeky sense of humor—he just might triumph in the end.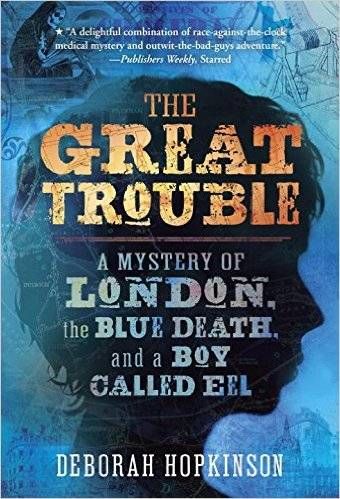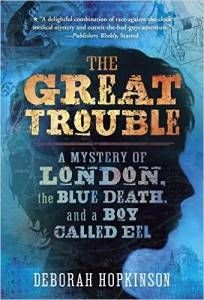 The Great Trouble: A Mystery of London, the Blue Death, and a Boy Called Eel by Deborah Hopkinson
Eel has troubles of his own: As an orphan and a "mudlark," he spends his days in the filthy River Thames, searching for bits of things to sell. He's being hunted by Fisheye Bill Tyler, and a nastier man never walked the streets of London. And he's got a secret that costs him four precious shillings a week to keep safe. But even for Eel, things aren't so bad until that fateful August day in 1854—the day the deadly cholera ("blue death") comes to Broad Street. Everyone believes that cholera is spread through poisonous air. But one man, Dr. John Snow, has a different theory. As the epidemic surges, it's up to Eel and his best friend, Florrie, to gather evidence to prove Dr. Snow's theory—before the entire neighborhood is wiped out.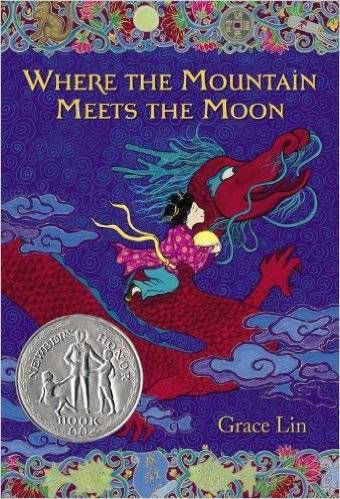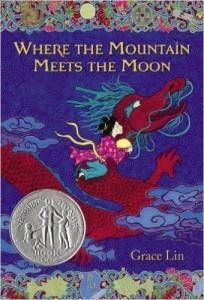 Where Mountain Meets the Moon by Grace Lin
In the valley of Fruitless Mountain, a young girl named Minli lives in a ramshackle hut with her parents. In the evenings, her father regales her with old folktales of the Jade Dragon and the Old Man on the Moon, who knows the answers to all of life's questions. Inspired by these stories, Minli sets off on an extraordinary journey to find the Old Man on the Moon to ask him how she can change her family's fortune. She encounters an assorted cast of characters and magical creatures along the way, including a dragon who accompanies her on her quest for the ultimate answer.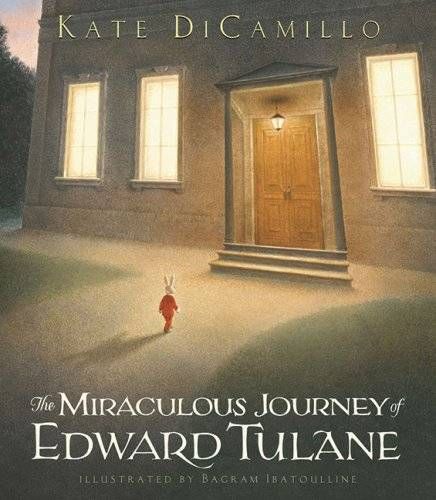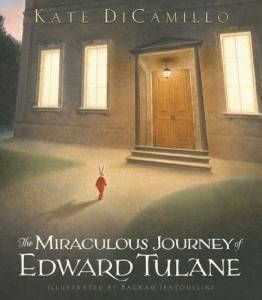 The Miraculous Journey of Edward Tulane by Kate DiCamillo
Kate DiCamillo takes us on an extraordinary journey, from the depths of the ocean to the net of a fisherman, from the bedside of an ailing child to the bustling streets of Memphis. Along the way, we are shown a miracle — that even a heart of the most breakable kind can learn to love, to lose, and to love again.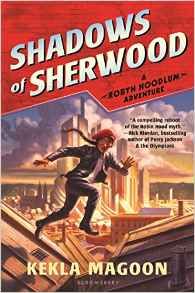 Shadows of Sherwood by Kekla Magoon
The night her parents disappear, twelve-year-old Robyn Loxley must learn to fend for herself. Her home, Nott City, has been taken over by a harsh governor, Ignomus Crown. After fleeing for her life, Robyn has no choice but to join a band of strangers-misfit kids, each with their own special talent for mischief. Setting out to right the wrongs of Crown's merciless government, they take their outlaw status in stride. But Robyn can't rest until she finds her parents. As she pieces together clues from the night they disappeared, Robyn learns that her destiny is tied to the future of Nott City in ways she never expected.
Kicking off a new series with an unforgettable heroine, readers will be treated to feats of courage and daring deeds as Robyn and her band find their way in this cruel, new world.
The Jumbies by Tracey Baptiste
Corinne La Mer isn't afraid of anything. Not scorpions, not the boys who tease her, and certainly not jumbies. She knows that jumbies aren't real; they're just creatures parents make up to frighten their children. But on All Hallows' Eve, Corinne chases an agouti all the way into the forbidden woods. Those shining yellow eyes that follow her to the edge of the trees, they couldn't belong to a jumbie. Or could they? Corinne begins to notice odd occurrences after that night. First she spots a beautiful stranger speaking to the town witch at the market. Then this same beauty, called Severine, turns up at Corinne's house, cooking dinner for her father. Danger is in the air. Sure enough, bewitching Corinne's father is the first step in Severine's plan to claim the entire island for the jumbies. Corinne must call on her courage and her friends and ancient magic to stop Severine and to save her island home.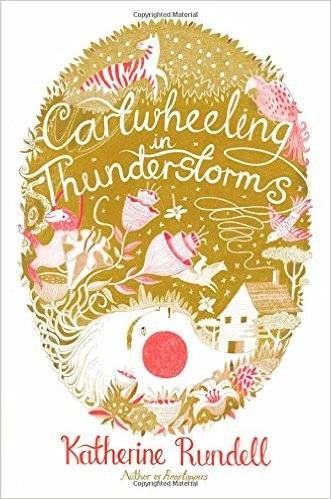 Cartwheeling in Thunderstorms by Katherine Rundell
Wilhelmina Silver's world is golden. Living half-wild on an African farm with her horse, her monkey, and her best friend, every day is beautiful. But when her home is sold and Will is sent away to boarding school in England, the world becomes impossibly difficult. Lions and hyenas are nothing compared to packs of vicious schoolgirls. Where can a girl run to in London? And will she have the courage to survive?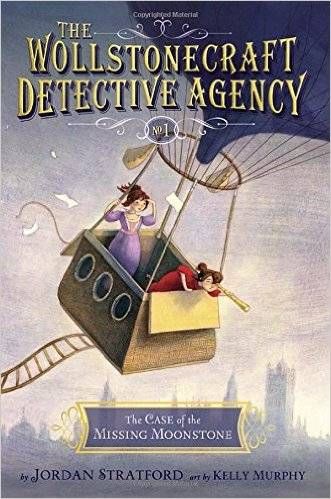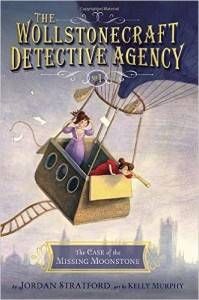 The Case of the Missing Moonstone by Jordan Stratford
Lady Ada Byron, age eleven, is a genius. Isolated, awkward and a bit rude—but a genius. Mary Godwin, age fourteen, is a romantic. Adventurous, astute, and kind, Mary is to become Ada's first true friend. And together, the girls conspire to form the Wollstonecraft Detective Agency—a secret constabulary for the apprehension of clever criminals. Their first case involves a stolen heirloom, a false confession, and an array of fishy suspects. But it's no match for the deductive powers and bold hearts of Ada and Mary. Mystery fans will love this tween girl riff on Sherlock Holmes and John Watson. History buffs will be delighted to see all the real figures who play a role in this story and appreciate the extensive backmatter that helps separate truth from fiction. Parents and educators hoping to promote the STEM fields for girls will be thrilled to have a series where two girls use math, science, and creative analytical thinking to solve crimes. But most especially–emerging readers will love this series filled with humor, action, intrigue and wonderful artwork from Kelly Murphy.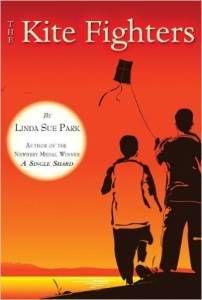 The Kite Fighters by Linda Sue Park
In a riveting narrative set in fifteenth-century Korea, two brothers discover a shared passion for kites. Kee-sup can craft a kite unequaled in strength and beauty, but his younger brother, Young-sup, can fly a kite as if he controlled the wind itself. Their combined skills attract the notice of Korea's young king, who chooses Young-sup to fly the royal kite in the New Year kite-flying competition–an honor that is also an awesome responsibility. Although tradition decrees, and the boys' father insists, that the older brother represent the family, both brothers know that this time the family's honor is best left in Young-sup's hands. This touching and suspenseful story, filled with the authentic detail and flavor of traditional Korean kite fighting, brings a remarkable setting vividly to life.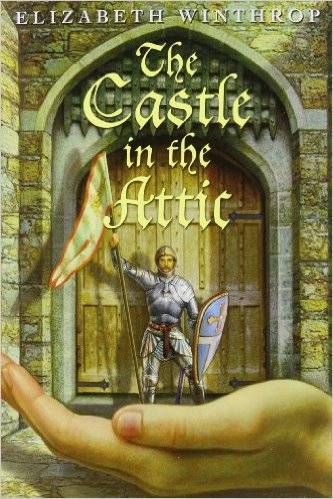 The Castle in the Attic by Elizabeth Winthrop
William has just received the best present of his life—an old, real-looking stone and wooden model of a castle, with a drawbridge, a moat, and a fingerhigh knight to guard the gates. It's the mysterious castle his housekeeper has told him about, and even though William is sad she's leaving, now the castle is his! William can't wait to play with the castle—he's certain there's something magical about it. And sure enough, when he picks up the tiny silver knight, it comes alive in his hand! Sir Simon tells William a mighty story of wild sorcery, wizards, and magic. And suddenly William is off on a fantastic quest to another land and another time—where a fiery dragon and an evil wizard are waiting to do battle. . . .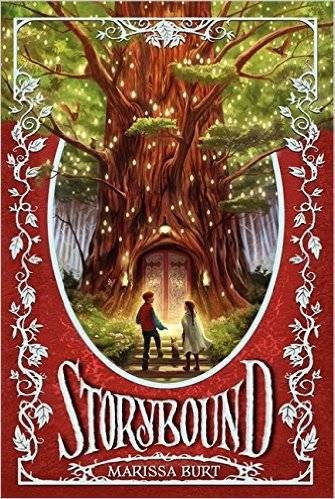 Storybound by Marissa Burt
In the land of Story, kids go to school to learn to be the perfect character: a brave Hero, a trusty Sidekick, even the most dastardly Villain. They dream of the day when they will live out Tales written just for them. But when an ordinary girl named Una Fairchild finds herself Written In to Story, she discovers that the magical land is threatened by a dark secret. As she digs deep into Story's shadowy past, Una realizes that she is tied to the world in ways she never could have imagined—and it may be up to her to save it.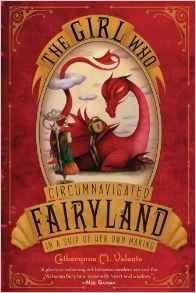 The Girl Who Circumnavigated Fairyland in a Ship of Her Own Making by Catherynne M. Valente, illustrated by Ana Juan
Twelve-year-old September lives in Omaha, and used to have an ordinary life, until her father went to war and her mother went to work. One day, September is met at her kitchen window by a Green Wind (taking the form of a gentleman in a green jacket), who invites her on an adventure, implying that her help is needed in Fairyland. The new Marquess is unpredictable and fickle, and also not much older than September. Only September can retrieve a talisman the Marquess wants from the enchanted woods, and if she doesn't . . . then the Marquess will make life impossible for the inhabitants of Fairyland. September is already making new friends, including a book-loving Wyvern and a mysterious boy named Saturday.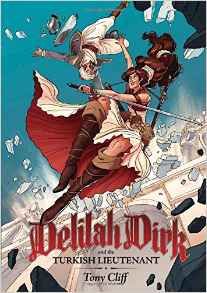 Delilah Dirk and the Turkish Lieutenant by Tony Cliff
Lovable ne'er-do-well Delilah Dirk is an Indiana Jones for the 19th century. She has traveled to Japan, Indonesia, France, and even the New World. Using the skills she's picked up on the way, Delilah's adventures continue as she plots to rob a rich and corrupt Sultan in Constantinople. With the aid of her flying boat and her newfound friend, Selim, she evades the Sultan's guards, leaves angry pirates in the dust, and fights her way through the countryside. For Delilah, one adventure leads to the next in this thrilling and funny installment in her exciting life. A little bit Tintin, a little bit Indiana Jones, Tony Cliff's Delilah Dirk and the Turkish Lieutenant is a great pick for any reader looking for a smart and foolhardy heroine…and globetrotting adventures.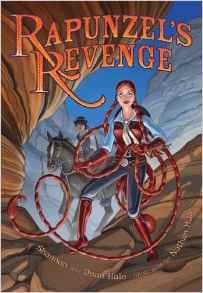 Rapunzel's Revenge by Shannon Hale and Dean Hale, illustrated by Nathan Hale
Once upon a time, in a land you only think you know, lived a little girl and her mother . . . or the woman she thought was her mother. Every day, when the little girl played in her pretty garden, she grew more curious about what lay on the other side of the garden wall . . . a rather enormous garden wall. And every year, as she grew older, things seemed weirder and weirder, until the day she finally climbed to the top of the wall and looked over into the mines and desert beyond. Watch as Rapunzel and her amazing hair team up with Jack (of beanstalk fame) to gallop around the wild and western landscape, changing lives, righting wrongs, and bringing joy to every soul they encounter.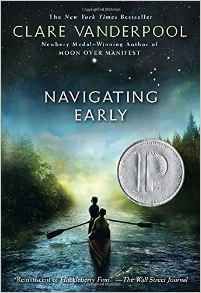 Navigating Early by Clare Vanderpool
When Jack Baker's father sends him from his home in Kansas to attend a boys' boarding school in Maine, Jack doesn't know what to expect. Certainly not Early Auden, the strangest of boys. Early keeps to himself, reads the number pi as a story, and refuses to accept truths others take for granted. Jack, feeling lonely and out of place, connects with Early, and the two become friends. During a break from school, the boys set out for the Appalachian Trail on a quest for a great black bear. As Jack and Early travel deeper into the mountains, they meet peculiar and dangerous characters, and they make some shocking discoveries. But their adventure is only just beginning. Will Jack's and Early's friendship last the journey? Can the boys make it home alive?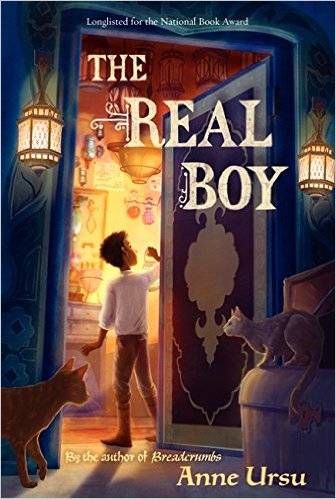 The Real Boy by Anne Ursu
On an island on the edge of an immense sea there is a city, a forest, and a boy named Oscar. Oscar is a shop boy for the most powerful magician in the village, and spends his days in a small room in the dark cellar of his master's shop grinding herbs and dreaming of the wizards who once lived on the island generations ago. Oscar's world is small, but he likes it that way. The real world is vast, strange, and unpredictable. And Oscar does not quite fit in it. But now that world is changing. Children in the city are falling ill, and something sinister lurks in the forest. Oscar has long been content to stay in his small room in the cellar, comforted in the knowledge that the magic that flows from the forest will keep his island safe. Now, even magic may not be enough to save it.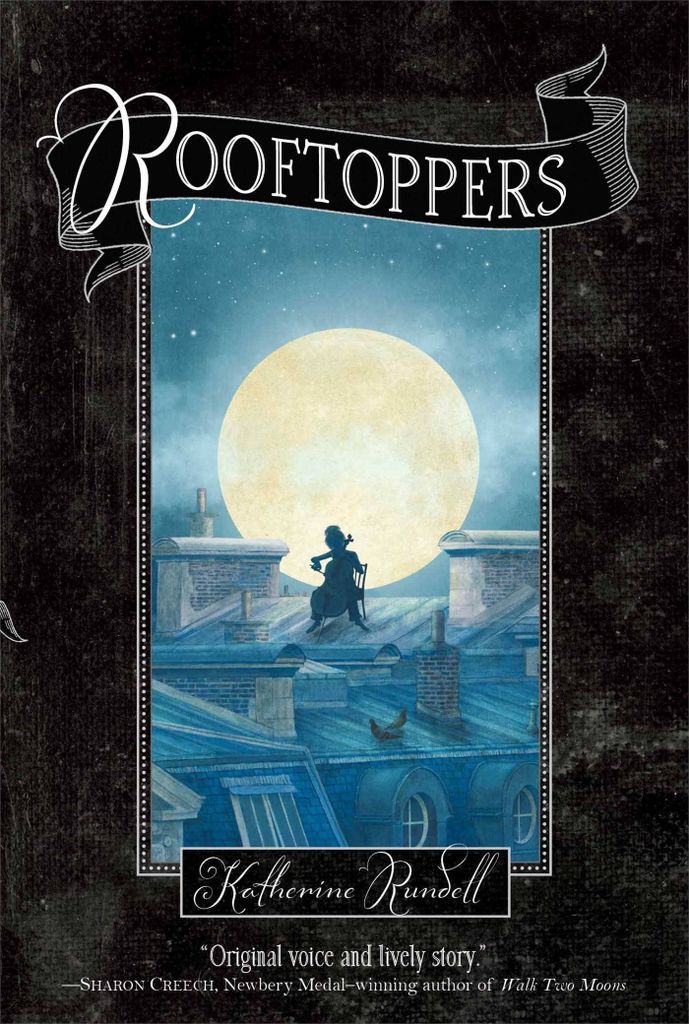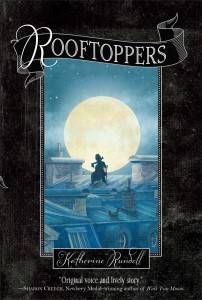 Rooftoppers by Katherine Rundell
Everyone thinks that Sophie is an orphan. True, there were no other recorded female survivors from the shipwreck that left baby Sophie floating in the English Channel in a cello case, but Sophie remembers seeing her mother wave for help. Her guardian tells her it is almost impossible that her mother is still alive—but "almost impossible" means "still possible." And you should never ignore a possible. So when the Welfare Agency writes to her guardian, threatening to send Sophie to an orphanage, they takes matters into their own hands and flee to Paris to look for Sophie's mother, starting with the only clue they have—the address of the cello maker. Evading the French authorities, she meets Matteo and his network of rooftoppers—urchins who live in the hidden spaces above the city. Together they scour the city in a search for Sophie's mother—but can they find her before Sophie is caught and sent back to London? Or, more importantly, before she loses hope?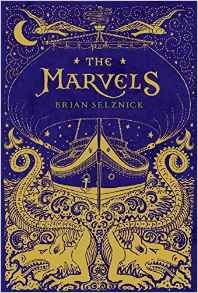 The Marvels by Brian Selznick
The journey begins on a ship at sea in 1766, with a boy named Billy Marvel. After surviving a shipwreck, he finds work in a London theatre. There, his family flourishes for generations as brilliant actors until 1900, when young Leontes Marvel is banished from the stage. Nearly a century later, Joseph Jervis runs away from school and seeks refuge with an uncle in London. Albert Nightingale's strange, beautiful house, with its mysterious portraits and ghostly presences, captivates Joseph and leads him on a search for clues about the house, his family, and the past.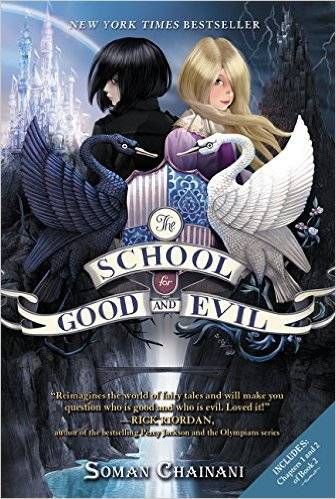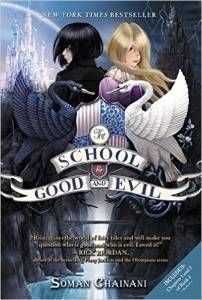 The School for Good and Evil (series) by Soman Chainani, illustrated by Iacopo Bruno
With her glass slippers and devotion to good deeds, Sophie knows she'll earn top marks at the School for Good and join the ranks of past students like Cinderella, Rapunzel, and Snow White. Meanwhile, Agatha, with her shapeless black frocks and wicked black cat, seems a natural fit for the villains in the School for Evil. The two girls soon find their fortunes reversed—Sophie's dumped in the School for Evil to take Uglification, Death Curses, and Henchmen Training, while Agatha finds herself in the School for Good, thrust among handsome princes and fair maidens for classes in Princess Etiquette and Animal Communication. But what if the mistake is actually the first clue to discovering who Sophie and Agatha really are?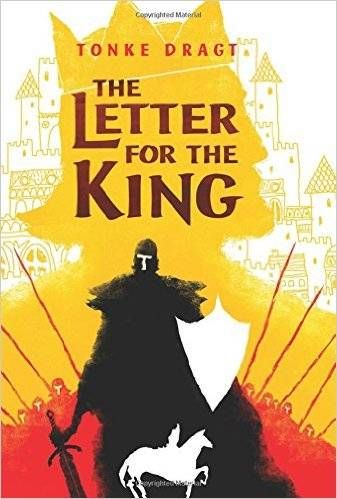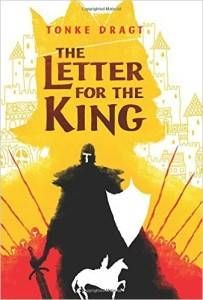 The Letter for the King (series) by Tonke Dragt
The thrilling story of one boy's battle against evil set in an enchanted world of chivalry, courage, and true friendship. Sixteen-year-old Tiuri must spend hours locked in a chapel in silent contemplation if he is to be knighted the next day. But as he waits by the light of a flickering candle, he hears a knock at the door and a voice desperately asking for help. A secret letter must be delivered to King Unauwen across the Great Mountains–a letter upon which the fate of the entire kingdom depends. Tiuri has a vital role to play, one that might cost him his knighthood. He must trust no one. He must keep his true identity secret. Above all, he must never reveal what is in the letter . . . Tiuri's journey will take him through dark, menacing forests, across treacherous rivers, to sinister castles and strange cities. He will encounter evil enemies who would kill to get the letter, but also the best of friends in the most unexpected places.