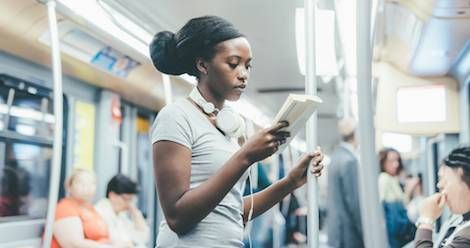 Fiction
AAVE In Literature: The Bad, the Good, and the Great
This content contains affiliate links. When you buy through these links, we may earn an affiliate commission.
AAVE. Slang. Black English. Ebonics. This specific dialect of American English is distinct, complicated, and very prominent. We hear it all around us, whether in rap music or from our parents or even our very own mouths. AAVE usually is the catalyst for popular sayings: shook, bae, finna, respek, fleek, and so on and forth, all stem from Black English. Just like black culture, black language is incredibly important, diverse, and revolutionary. So why is AAVE in literature not that prominent?
My cynical answer is this: while AAVE is a dialect of English just like British, Scottish, or Canadian English, it's seen as grammatically incorrect and unprofessional… because it's black. Many AAVE speakers — me included — tend to code-switch, or switch dialects when at work or in some other professional setting. It's truly necessary for people to take us seriously. Code-switching is an unfortunate reality. In addition, I've found that this reality also exists in literature.
Of course, there are some books that use AAVE well and respectfully. But sometimes, when a "professional" writer uses AAVE in literature, they perpetuate harmful tropes about black culture.
The Bad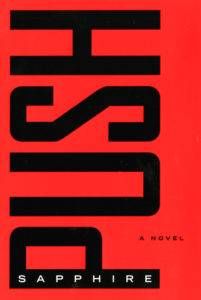 Push by Sapphire
If you haven't read Push, you've probably heard of it or its film adaptation, Precious with Gabourey Sidibe as the lead and Mo'Nique as her villainous mother. In this novel, narrator Claireece "Precious" Jones can't read or write. So, she tells us her story through written AAVE. Broken sentences let us know she's in the "ninfe" grade and that she likes her "maff" class.
Yet her speech isn't the same as everyone else's. In Push, every role model character speaks standard English, with great grammar and punctuation. By doing this, the novel connects AAVE with illiteracy and standard English with success. Of course, if this book existed in a vacuum, it wouldn't be a problem. But, there are tons of books, movies, and other media that perpetuate this stereotype. The Venn diagram circles of "AAVE Speakers" and "People who are illiterate" might overlap at points. But Ta-Nehisi Coates, renowned writer of various columns and novels, speaks it too. So do many African-Americans who aspire to be "successful".
The Good
The Freedom Writers Diary by The Freedom Writers with Erin Gruwell
In The Freedom Writers Diary, teacher Erin Gruwell transforms a group of student's lives through writing. Though this story (and especially its film adaptation) might fall into the white savior or white man's burden trope, it does at least include the actual journal entries by students of color. By reading their own words, we can learn much more about them without bias from an outside author. The AAVE here is real and unfiltered, though it plays into a similar trope in Push that conflates AAVE with illiteracy or crime.
The Great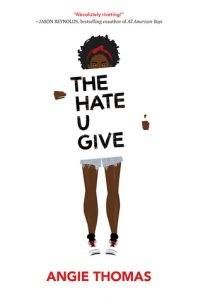 The Hate U Give by Angie Thomas
I was actually inspired to write this piece because of The Hate U Give. This relatively new release by Angie Thomas centers around Starr, a young black girl caught up in the brutal murder of her friend at the hands of the police. Not only does this book explore police brutality in a nuanced and easy way for young adults, it has tremendous use of AAVE. Starr is our intelligent, emotional, code-switching narrator. Though she always uses AAVE in her head, Starr seamlessly transitions between that and standard English depending on if she's in her hometown or the bourgeois neighborhood where she attends high school.
In fact, most of the characters in The Hate U Give speak AAVE. Most of them are lovely, intelligent and successful. It was truly heartwarming to read. I hope more young adult novels follow in these footsteps. If I had read this when I was younger, I'm sure I wouldn't have been so judgmental of how people around me spoke.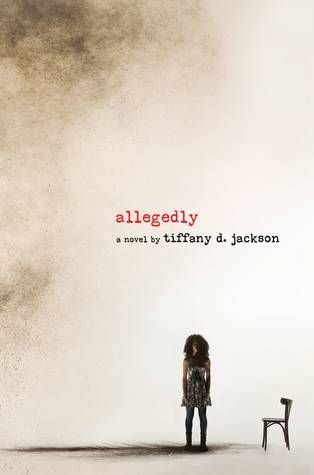 Allegedly by Tiffany D. Jackson
I'm still deciding whether or not the book and the plot itself was something I enjoyed — but I did race through this young adult novel in a few days. It was definitely a page-turner. In addition, its use of AAVE was fantastic. Again, a strong, intelligent black girl tells a riveting story while staying true to her language and culture. Perhaps the young adult audience is easier to introduce AAVE to, which is why I've seen more notable examples in YA books lately.
the honorable mentions
When we talk about AAVE in literature, it's important to mention famous classics, such as the famous works of The Color Purple, Beloved and Their Eyes Were Watching God. My favorite example of AAVE in a dramatic work comes from Lorraine Hansberry's A Raisin in the Sun. That particular play also has an amazing range of black characters and raises questions about the American Dream that people still discuss today, most notably Jay-Z on his recent single, "The Life of O.J.
Final Thoughts on AAVE in Literature
We still have a long way to go in terms of representation of black people, culture, and language in literature. Perhaps you can help diversify our TBR list. What are some novels that you've found, perhaps in the adult fiction genre, that use AAVE well?