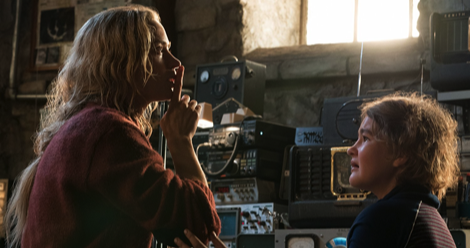 This content contains affiliate links. When you buy through these links, we may earn an affiliate commission.
Have you seen A Quiet Place yet?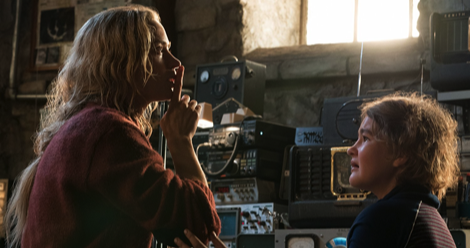 If you haven't, you need to go. Right now.
John Krasinski's tight, post-apocalyptic horror movie preys on our senses and taps into our fears for our loved ones' safety. It's intense, terrifying, unnerving, and moving. Half of the dialogue is conveyed through sign language and subtitles. It's unlike any post-apocalyptic monster movie I've ever seen. And he and Emily Blunt (his fictional and real-life wife) are beautiful on screen together.
But of course, no awesome movie-going experience would be complete without a recommended reading list to go along with it, so here are a few books you might enjoy if you liked A Quiet Place.
Bird Box By Josh Malerman
There's something outside – something so horrific that everyone who looks at it goes insane and then commits suicide. The only people who survive are the ones who stay indoors and don't look out the windows. For five years, Malorie and her two young children lived in a house by themselves, never looking outside, only opening the door once everyone was safely blindfolded. But now they've heard a radio transmission from another group of survivors, and Malorie decides that the time has come for them to leave the house and travel down the nearby river that will hopefully lead them to civilization. A sensory, intense, convention-smashing post-apocalyptic horror novel with a lot of heart.
In a vast underground cave network, a hive of blind creatures hunt by sound. And then one day, they escape the caves and come forth to feed on anything that makes noise. Having been deaf for many years, Ally knows how to live in an entirely silent world, and now she has to help her family live in silence as well. But how long can they wait out the monsters, and what will be left of the world when they're gone?
A city has been hit by a mysterious epidemic of blindness that affects almost everyone. In the midst of the fear, chaos, and danger, one woman who has miraculously retained her sight attempts to lead a group of seven strangers to safety. This is a more literary take on post-apocalyptic fiction, where the most dangerous monsters are the ones we live near every day.
The Road By Cormac McCarthy
Parent and child make their way across a devastated post-apocalyptic America. Their journey is bleak and violent, plagued by brutal groups of survivors, and they aren't sure what awaits them at the end. If A Quiet Place wasn't bleak enough for you, give The Road a try – it doesn't get much darker than this.
Angela Toussaint has not been back to her grandmother's beloved home for nearly two years – not since her teenage son Corey committed suicide. But now Angela is back at the Good House again to learn the truth about her son's death, and she may have to go beyond the grave to find it. I know this isn't a post-apocalyptic novel, but it's a supremely creepy and unsettling horror novel that packs an emotional gut punch using the unshakeable love of a family. It's horror with heart.
If you like horror movies paired with reading lists, here's a list of books that you might like if you enjoyed It Comes at Night (another excellent end-of-the-world survivalist horror movie).
And if you have an insatiable love for stories about the end of the world, here are a few more to pique your interest.
Any other books you would suggest for this list?
SaveSave
SaveSave