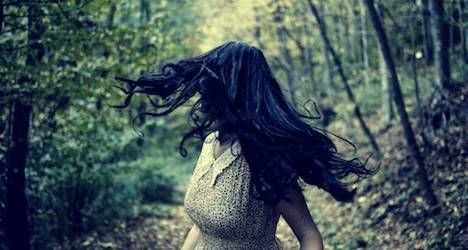 Horror
5 Horror Novels With Open Endings
This content contains affiliate links. When you buy through these links, we may earn an affiliate commission.
A couple weeks ago, my boyfriend and I watched the horror movie, It Comes at Night, which has been lauded by critics and panned by audiences. After watching it, I'm not surprised that the general viewing public disliked it – it's a quiet sort of horror movie, with few visual scares and lots of psychological ones. And without spoiling anything, the ending is extremely…open-ended. I sat in confusion for a little bit, trying to process what the heck had happened, but after searching out a few reviews and analyses of the movie, I realized that the movie, and its ending, was shockingly brilliant. It was bleak, dire, and cast a new light on what the horror of the movie actually was.
Over the years, I've gained an appreciation for certain open-ended novels, and not surprisingly, most of them have ended up being horror novels. Horror, by its genre conventions, is innately open-ended. The evil is often unvanquished, the heroes broken and/or killed, and even if the good guys win and the bad guys lose, there is often a question of whether or not the evil is truly destroyed. (Exibit A: Every slasher movie sequel ever made.)
But some horror novels take it one step farther and leave us wondering about how much of what we've just read we can actually trust. What was actually supernatural horror, and what was all in the character's mind? Endings like these drive some people bonkers, while others appreciate the chance to make their own decisions about what they've just read.
If you're in that second group of readers, I invite you to try one of the following novels. I won't give away specific endings, but I will tell you that these books will leave you with more questions than answers.
Shirley Jackson is undoubtedly the dark fairy godmother of the psychological horror novel, and The Haunting of Hill House remains one of the best examples of the genre. Eleanor Vance is one of four people brought to Hill House as research subjects for an occult scholar looking for incontrovertible evidence of the paranormal. Eleanor begins to experience more inexplicable incidents than the rest of the group, and though she insists that Hill House is calling out to her, the question remains – how much of the horror exists in the house and how much of the horror exists in Eleanor's own mind?
Scott McGrath, a publicly ridiculed journalist, sets out to revive his reputation by investigating an enigmatic horror film director with a large cult following named Stanislas Cordova. It was his previous investigation of this director that tarnished his image, but now Scott thinks he has a story that will reveal dark secrets about the director, his films, and his family. A modern hardboiled mystery novel with strong horror elements, the story pulls you deep into the mystery of the Cordova family and Stanislas' unnervingly realistic horror films.
Jack Durkin is the 9th generation of caretakers in his family. The caretakers are tasked with keeping Lorne Field free from Aukowies, terrifying little plant monsters with sharp teeth that grow like weeds until they're big enough to pull free from the soil and overrun the world. But no one has ever truly seen an Aukowie because the caretaker has never let them grow that big…Read this one with a group of friends and prepare to discuss the ending for hours.
The Barrett family's lives are torn apart when their oldest daughter, Marjorie, displays signs of schizophrenia. But when the doctors are unable to help Marjorie, her family has to ask if it's really schizophrenia, or is it demonic possession? As Marjorie's medical bills begin to pile up, the family turns to the outside world for help, bringing in a film crew to document Marjorie's possession for a TV show. Fifteen years later, a writer interviews Marjorie's younger sister, Merry about what actually happened in the house and what ultimately led to her family's tragedy. This book captures the sensibilities of the "found footage" horror movie extraordinarily well, and leaves you feeling like you've been punched in the gut.
Tananarive Due's first short story collection breathes life into the classic ghost story with history, tragedy, and African mythology. Unlike some of the other books on this list, the question posed by these stories is not whether or not the ghosts exist, but why the ghosts are there. And after finishing some of the stories in this collection, you'll probably find yourself left with more questions than answers.
Do you have any other favorite open-ended stories that leave you guessing? Let us know!