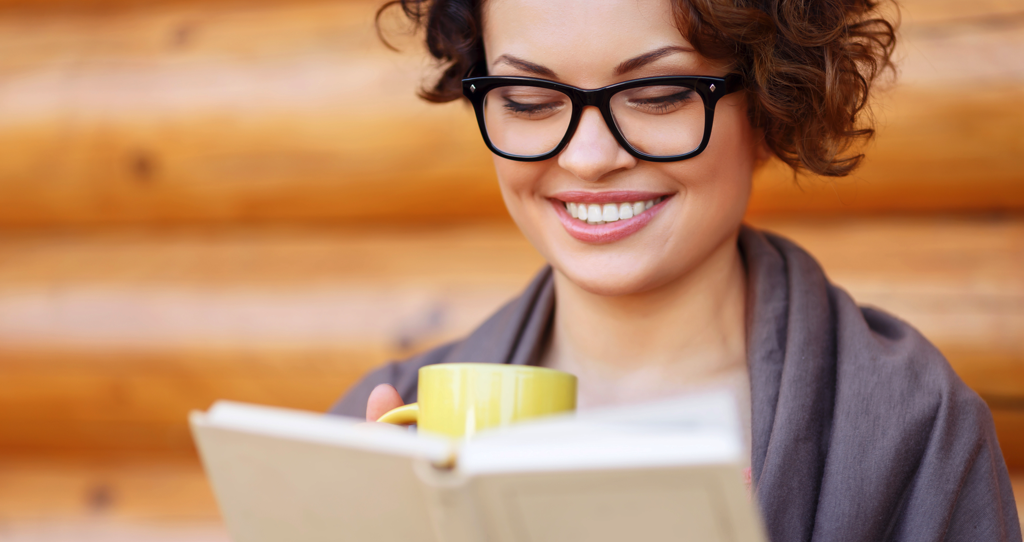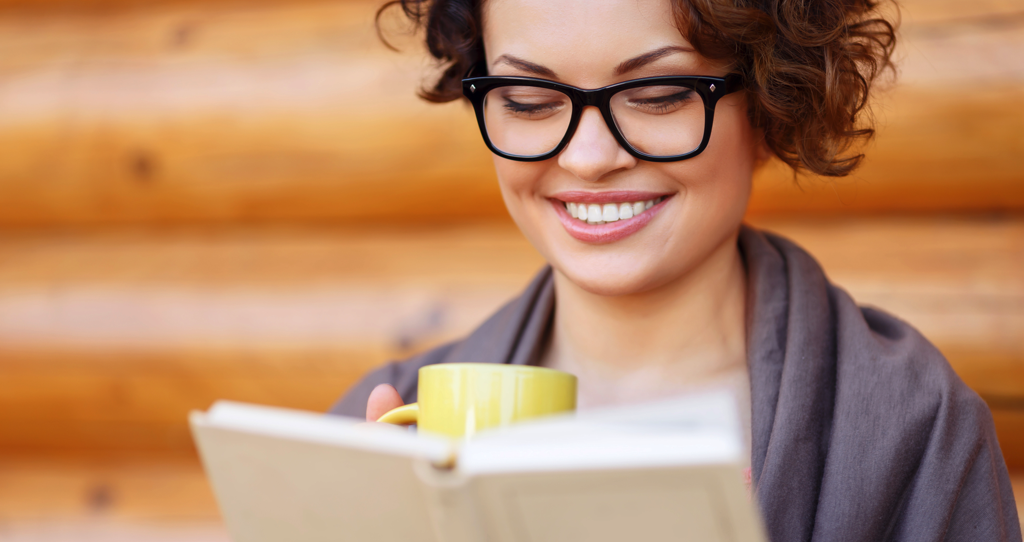 LGBTQ
10 Must-Read 2018 Bisexual YA Books
This content contains affiliate links. When you buy through these links, we may earn an affiliate commission.
It seems like every year queer YA is just getting more and more awesome, and of course this year is no exception with the plethora of 2018 bisexual YA books coming out in 2018. There are even a few books with pansexual characters coming out! This list is by no means exhaustive, just ones that I'm particularly excited about. Some of these are already available, some aren't coming out until the fall so you'll need to put them on your TBR. More than one of these features a bisexual boy and a bi teen of color, which is especially exciting to see! Let me know about any other 2018 bisexual YA books you're pumped about in the comments!
If you loved this author's first book, Dear Martin, you might already know about this one coming out in October. It features three characters—all three of whom are teens of color!—in a love triangle, but tackles this worn trope in a fresh way. In particular, Stone focuses on the intersections of race and sexuality, as well as the sometimes-blurry lines between friendship and romance. Courtney "Coop" Cooper has recently been dumped; to top it off, his queer girl BFF is ignoring him. Jupiter Charity-Sanchez, said queer girl BFF, is worried about losing this girl she's super into to Coop. Rae Evelyn Chin is the new girl at school who is, perhaps unfortunately, very into Coop and Jupiter.
Set in the same universe as her first novel, Of Fire and Stars, but readable as a stand-alone, Inkmistress is the kind of bisexual story I didn't realize was so lacking until I read it. The bi main character is Asra, a "demigod with a dangerous gift: the ability to dictate the future by writing with her blood." After a horrific accident trying to use her magic, Asra ends up on a perilous journey across her kingdom to stop her ex-girlfriend from enacting dangerous revenge. This YA is doing something new with bi representation: it isn't a love triangle with one boy and one girl love interest, it isn't about a girl who has only dated boys falling for a girl for the first time, and the fact that Asra is bisexual is irrelevant to the plot even though her ex-girlfriend is key to the story. It's available now!
Mark your calendars for this book coming out in October with a bisexual boy character! Tasia Quirk is living the good life: she's a damn good Black teen football player—the only girl on her private high school's team in fact—and her family is supportive and wealthy. But a glimpse of her mom stuffing a mysterious box into a closet at home opens up a can of worms about Tasia's racial identity that she can't ignore. Her artsy bi guy friend is there to help her find the answers, which, it turns out, aren't going to be free. Girls playing football, bi boys, family relationships, finding your identity, what more could you want!
Ship It by Britta Lundin
This debut novel written by one of the staff writers for Riverdale is about fandom, slash fan fiction, and geek culture. The main character is 16-year-old Claire, whose journey as a questioning teen I really appreciated reading about—we shouldn't expect teens in YA books to always have their sexual identities figured out! But more important is the story of Claire going to extremes to get her m/m ship of the new supernatural show Demon Heart to go canon, by any means necessary. Along the way she falls in love with a really awesome Black girl named Tess who is a fellow fan. Tess identifies—on the page!—as homoromantic pansexual. Out now!
This fantasy YA is due out in October. Ancient prophecies rule in Eldra, the city where an orphaned daughter of rebels named Cassa lives. The high council's power, held in place by the prophecies, has long been contested, a situation that culminated in the decade long rebellion that took the lives of Cassa's parents. Cassa, of course, is determined to fight back. Her allies include: "no-nonsense Alys, easygoing Evander, and perpetually underestimated Newt." They embark on a quest to uncover the mystery surrounding the last prophecy, but when they finally figure it out, is it too late? Featuring on-the-page bisexual boy representation, as well as a fat asexual girl character!
Happy is a 17-year-old obsessed with Paris (although she currently lives in Brisbane). Things start looking up when she wins a French essay competition. Winning the contest throws her in the paths of a fun assortment of other people: eccentric Professor Tanaka, the professor's gardener named Alex, and a French tourism intern also named Alex. Gardener Alex is a girl, and intern Alex is a boy; to avoid confusion, Happy names the boy Alex One and the girl Alex Two. But when Happy follows her heart and ends up kissing them both, things start go downhill again. What to do when you're a teen girl in love with two people named Alex, one of whom is a girl and one of whom is a boy?
This YA featuring another pansexual (!) character is focused on a topic you don't often encounter in YA. 18-year-old Laila is a science fiction writer who's the favorite student of her writing teacher. However, only a few months from graduation, this teacher is replaced by Nadiya Nazarenko, a Pulitzer Prize winning novelist who is super critical of Laila's work. At first, Nazarenko's writing assignments feel supremely bizarre. They involve Laila pushing way past her boundaries, taking risks including experimenting with sex and drugs all in order to live her life in a way that will translate to her fiction. Laila soon becomes caught up in winning her new mentor's approval. How far will she go, and it truly in the service of her writing? Look for this one out in June!
This companion novel to the beloved Simon Vs. the Homosapiens Agenda follows Simon's best friend Leah as she finally gets to be front and center in her own story! The title refers to the fact that Leah is a drummer, but playing a band isn't all she's got going on. For one, she's struggling with being the only one of her friends with a single parent and a lot less money. She hasn't told any of her friends that she's bisexual, even her gay BFF Simon. And with college and prom on the horizon and changing dynamics, her friend group is fracturing. How can Leah help her fighting friends, especially when she realizes she's not only keeping her identity a secret from her friends, but also her more than friendly feelings for one of them? This came out in April, so enjoy now!
Did you love the representation of a bi girl in Wilde's first YA novel Queens of Geek? Well, get excited about multiple bi girl characters in this one, as well as a pansexual genderqueer character and a bi boy character! The protagonist in The Brightsiders is Emmy, a teen rock star. The story begins in the aftermath of a wild partying night gone wrong, where Emmy ended up in the hospital and her girlfriend ended up in jail. Of course, the paparazzi love a teen celeb train wreck story. How is Emmy going to pick up the pieces and get back to what she loves best—making music? Good thing she has her awesome friends, family, and bandmates to get her through the rough patch. Available as of May 22!
Bisexual teen Evan is the star of this book that is a great blend of queer teen love story and a mystery. Right after Evan's mom remarries, Evan's brand-new stepbrother Lewis is seriously hurt in a terrible and mysterious car accident that leaves three other teens dead. Lewis can't tell anyone what happened, since he's in a coma. Everyone thinks drugs are to blame—but not Evan. Working alongside her journalist dad, Evan dives into the lives of the other people who didn't survive the crash, But the deeper she goes, the more she finds scary information about community secrets. Along the way she meets a cute lesbian love interest. Get it now!
Want more bisexual books? Check out this list of 100 Must-Read Bisexual Books. Looking for LGBTQIA YA specifically? Read this 100 Must-Read LGBTQIA YA Books. Want YA with bisexual boy characters in particular? Read 13 Awesome YA Books with Bisexual Boys. Or how about some bisexual YA from 2017? Try this list of Recently Released and Upcoming Bisexual YA. And please add any 2018 bisexual YA books that I haven't mentioned here in the comments!