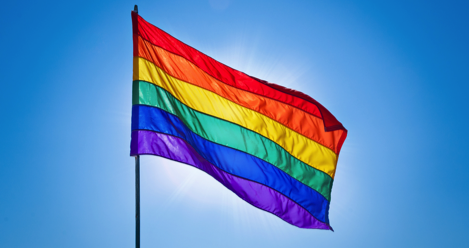 LGBTQ
100 Must-Read Bisexual Books
This content contains affiliate links. When you buy through these links, we may earn an affiliate commission.
Sponsored by Girls Made of Snow and Glass by Melissa Bashardoust.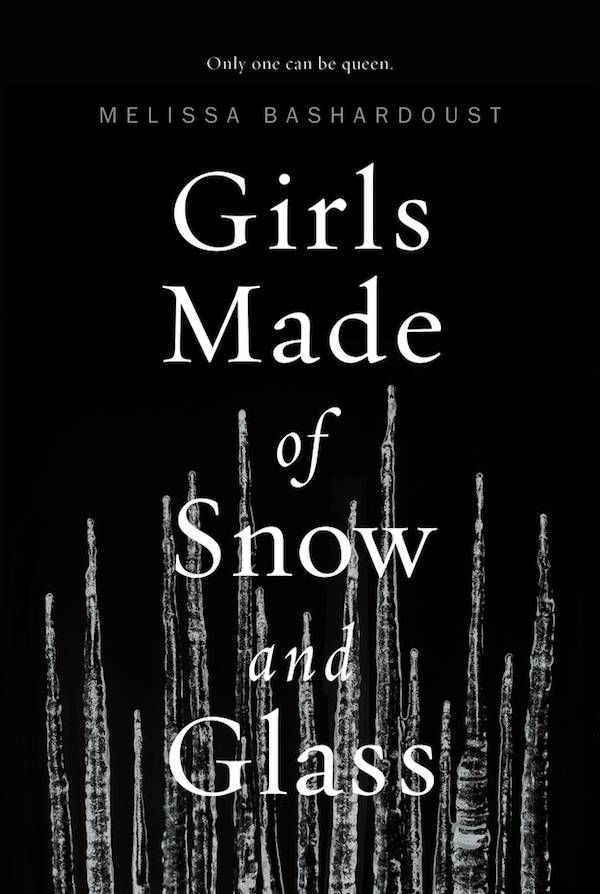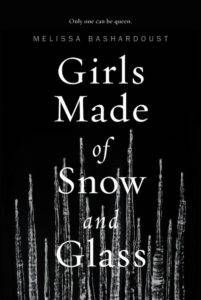 Entwining the stories of step-mother Mina and step-daughter Lynet, both in the past and present, Girls Made of Snow and Glass traces the relationship of two young women doomed to be rivals from the start. It's Frozen meets The Bloody Chamber in this feminist fantasy reimagining of Snow White.
---
In the LGBTQ acronym, the B is often underrepresented or subsumed under the L or G; bisexual books are no different, which is why I wanted to make this list of must-read bisexual books. (Note: I'm using the word bisexual as a broad, inclusive umbrella term that includes pansexual, sexually fluid, and any other word that means romantically and/or sexually attracted to more than one gender).
Tired of trying to find out if the "LGBT" book you want to read actually has any bisexual content?? Wanting to see more non-monosexual experiences reflected in the fiction and non-fiction you read? Check out these bisexual books! They cover a wide variety of genres and formats: YA, memoir, fantasy, science fiction, historical fiction, realism, graphic novels, anthologies, classics, and more!
Looking for even more bisexual books? Check out these amazing resources that were super helpful while I was compiling this list: The Bi-Bibliography (an astoundingly thorough index of bisexual books), the Bisexual Book Awards (in its fifth year of giving awards!) and the majestic Bisexual Books Tumblr. For more bisexual YA, have a look at the 100 Must-Read LGBTQIA YA Books that I wrote; for more books about bi women, read Danika's 100 Must-Read Lesbian and Bi Women Books. Since they are harder to find, books by authors of color have an asterisk (*) beside them and books about bisexual boys, men, genderqueer, and/or trans people have a number sign (#). Enjoy and let me know if I've left off any of your favorites in the comments!
Children's
Star-Crossed by Barbara Dee
To my knowledge, Star-Crossed is the ONLY book for readers under 13 that has an explicitly bisexual young character. While playing Romeo in the school play, middle schooler Mattie discovers she has a crush on the girl playing Juliet even though she's only ever liked boys before.
Classics (Written pre-1970s)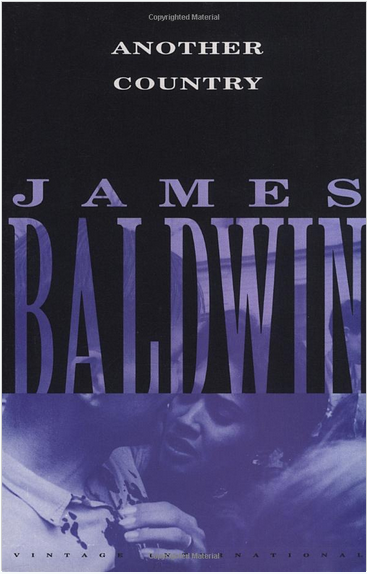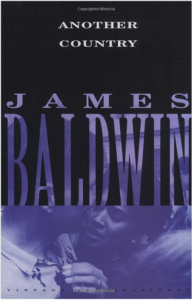 Tell Me How Long The Train's Been Gone by James Baldwin*#
This classic of American literature by seminal Black bisexual author James Baldwin is about a bisexual actor named Leo Proudhammer who is nearly felled by a heart attack at the height of his career. As he hovers between life and death, Baldwin shows the choices that have made him enviably famous and terrifyingly vulnerable.
Orlando by Virginia Woolf
This queer, gender-bending feminist classic by the legendary queer author is all about gender and sexual fluidity. The bisexual main character, Orlando, begins the story in the Renaissance, lives for hundreds of years, and wakes up one morning in the middle of the novel miraculously turned into a woman. It's also fun to know Woolf intended the book as an extended love letter to her (bisexual) friend and lover Vita Sackville-West.
Another Country by James Baldwin*#
Black bi author Baldwin was so prolific he gets two titles on this list. Another Country is a masterly story of desire, hatred and violence opens with the unforgettable [bi] character of Rufus Scott, a scavenging Harlem jazz musician adrift in New York. Self-destructive, bad and brilliant, he draws us into a Bohemian underworld pulsing with heat, music and sex, where desperate and dangerous characters betray, love and test each other to the limit.
Contemporary / Literary Fiction
Black Girl in Paris by Shay Youngblood*
This whimsical, improvisational, jazz-like novel is full of musings on art, race, love, and sex as it traces the story of Eden, a 26-year-old Black bisexual woman and aspiring writer who goes to live in Paris after she finishes college.
Vow of Celibacy by Erin Judge
This is a funny, sexy, fat-positive debut novel. Natalie is the heroine, who's recently taken a vow of celibacy after a series of dating disasters and emotional roller coasters throughout her twenties. Her plan is to shift through her past and figure out what she's doing wrong in the dating department and how that might be related to her bisexuality.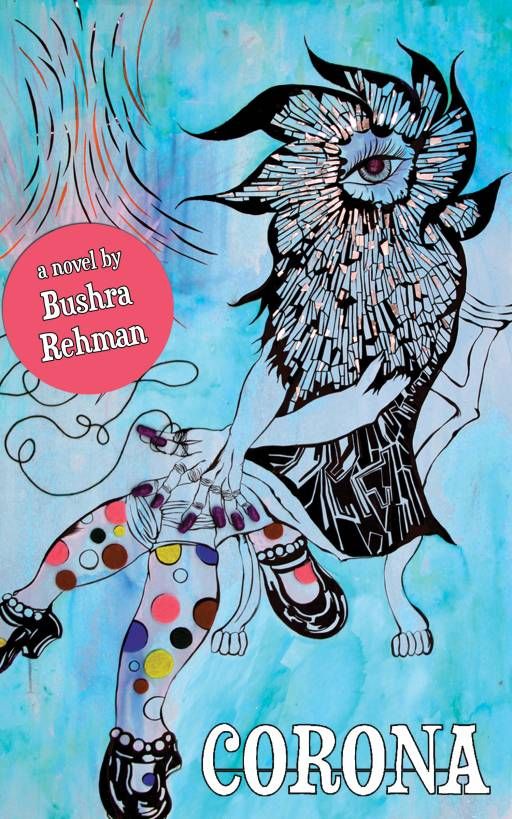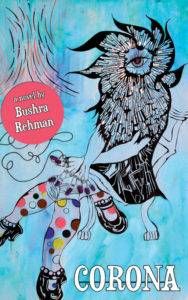 Corona by Bushra Rehman*
The main character is this collection of linked short stories is Razia Mirza, a bisexual Pakistani-American woman from a neighborhood called Corona in Queens, NY. The first stories center on Razia's experiences in Corona's tight Muslim community, whereas later the book follows Razia after her rebellion leads to her excommunication and she hits the road to explore the rest of America.
Give It To Me by Ana Castillo*
Palma Piedras is a recently divorced 43-year-old bisexual Chicana. In this heart-breaking, sexy, and funny book, Palma stumbles through life looking for belonging as she tries to find her way in life in what you could call a bisexual romp across the US.
The Life and Death of Sophie Stark by Anna North
The Life and Death of Sophie Stark is centered on a woman filmmaker. As each character—her (ex)-girlfriend, brother, husband, old college crush, and others—gives their version of Sophie, the charismatic, visionary artist at the heart of the story slowly begins to take shape. But her ruthless dedication to creating the best work of art leads, again and again, to a startling disregard for the loved ones who are the subjects of her films.
My Education by Susan Choi*
My Education is a beautiful, whirlwind tour of the throes of first love that you think is never going to end. The main character is bisexual grad student Regina, a woman in her early twenties imbued with a ton of contradictory naivety, passion, intelligence, and emotional immaturity. Her all-consuming affair with her professor's wife Martha, described in Choi's juicy Victorian-esque writing, roars to life.
Holding Still For As Long As Possible by Zoe Whittall
No writer has quite captured the community of millennial, white, bike-riding, middle-class background, artsy, educated, FAAB queers quite like Whittall has. This novel about queer twenty-somethings and their relationships is achingly authentic. Featuring a trans guy and two bisexual/queer women!
All Inclusive by Farzana Doctor*
It's hard to believe, but All Inclusive is a critical look at all-inclusive resorts, bisexuality, swinging and polyamory, spirituality, death, and terrorism. The main character Amara is a Canadian working at a Mexican all inclusive, where she's discovered she's bisexual and enjoys having sex with couples. But Amara is still searching for her true identity, a quest that is connected to the Indian father whose disappearance has never been explained.
The Small Backs of Children by Lydia Yuknavitch
In a war-torn village in Eastern Europe, an American photographer captures a heart-stopping image: a young girl flying toward the lens, fleeing an explosion. The image becomes a subject of obsession for the photographer's writer best friend, who has suffered her own devastating tragedy. As the writer plunges into depression, her husband enlists friends, including a fearless bisexual poet, to save her by rescuing the unknown girl.
For Sizakele by Yvonne Fly Onakeme Etaghene*
Taylor is a bisexual Nigerian college student studying in the US, passionate about social justice and activism, although her relationship with girlfriend Lee is shaky. Into this complicated situation comes Sy, a Cameroonian photographer who has a lot in common with Taylor: shared language, food, and beauty traditions as well as diasporic longing. Their close friendship begins to edge towards romantic love…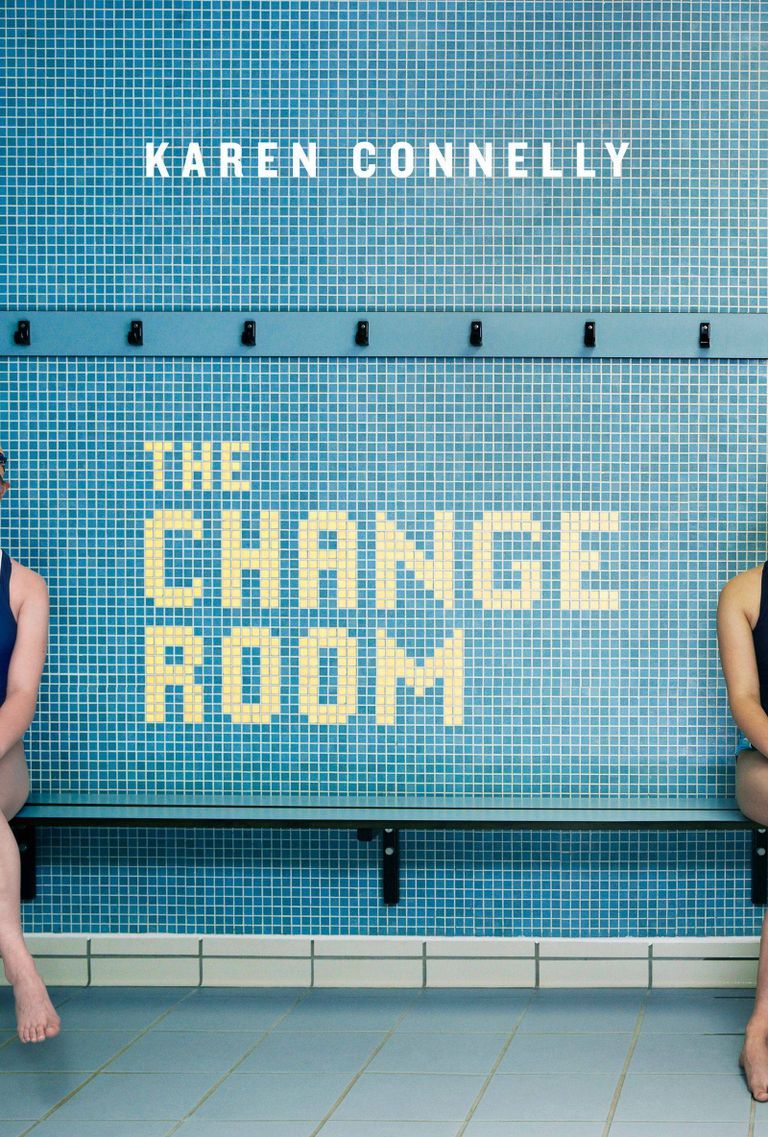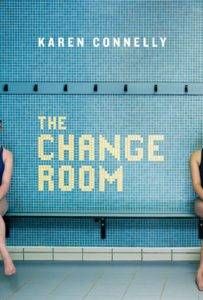 The Change Room by Karen Connelly
Eliza Keenan is the mother of two young sons, the owner of a flower studio that caters to the city's elite, and the loving wife of a deliciously rumpled math professor named Andrew. Then one morning, into this life that is full of satisfactions of all kinds except sexual, comes a young woman Eliza encounters at the pool and nicknames 'the Amazon…'
She of the Mountains by Vivek Shraya*#
This illustrated novel is a passionate, contemporary love story between a bisexual man and his body as well as a re-imagining of Hindu mythology. Both narratives explore the complexities of embodiment and the damaging effects that policing gender and sexuality can have on the human heart.
Fantasy / Paranormal / Magical Realism
The Painted Crown by Megan Derr #
This Bisexual Book Award winner is a sweeping epic fantasy starring a bisexual main character, Prince Istari, who "has spent his life reviled" but finds "unexpected solace…in the form of Lord Teverem."
Sister Mine by Nalo Hopkinson*
Set in Toronto with fantasy elements informed by Afro-Caribbean mythology, this novel stars Makeda, a young woman with a human mom and demi-god dad. She was born conjoined with her twin Abby; their separation has left Abby disabled (she uses crutches) while Makeda hasn't a drop of celestial mojo (magic). When her father goes missing, Makeda is forced to reconcile with her sister and jump back into the magical world she tried to leave.

The Fifth Season by N.K. Jemisin*#
The Fifth Season is an incredibly unique, inventive fantasy with a cast of complex, fascinating people (human and sort-of-human), including bisexual men and women characters. In a world constantly threatened by apocalyptic natural disasters, the people who have the special ability to move the forces beneath the Earth—causing or stopping earthquakes, volcanic eruptions, etc.—are both reviled and essential for humanity's survival.
Silver Moon by Catherine Lundoff
Silver Moon is about menopausal women werewolves! The main character is Becca Thornton, a divorced woman who's only dated men up until middle age. She has just come out as bisexual. After discovering she's a werewolf, Becca realizes she's not the only one in her situation and joins up as the newest member of a local pack.
The Way of Thorn and Thunder series by Daniel Heath Justice*
This is the queer, feminist, Indigenous high fantasy you need. The whole narrative is an allegory to colonization in the Americas, but it's also an action-packed story that totally works on its own. It features Tarsa, a bisexual former warrior whose destiny to be a Wielder—a kind of healer/priestess/witch—and Denarra, a feisty trans woman traveller full of hilarious tall tales, getting shit done "by any means necessary."
The Mirror Empire by Kameron Hurley #
On the eve of a recurring catastrophic event known to extinguish nations and reshape continents, a troubled orphan evades death and slavery to uncover her own bloody past…while a world goes to war with itself. Most characters in this epic, unique fantasy—men, women, and genderqueer people—are bisexual.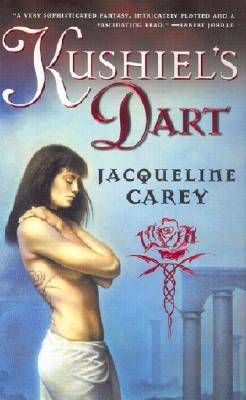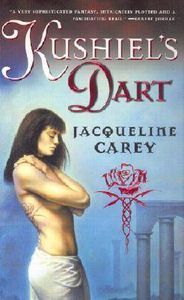 Kushiel's Dart by Jacqueline Carey
The first trilogy, of which Kushiel's Dart is the first novel, centres on bisexual Phèdre, who is "trained equally in the courtly arts and the talents of the bedchamber," a.k.a. a sex worker. This massive tale is set in a noble world of political intrigue, ripe with a scheming villainess, courtly poets, traitors, you name it. There's also lots of sex, of the lesbian and kinky variety, in as much detail as the world-building.
White is for Witching by Helen Oyeyemi*
You also might call this creepy novel horror or gothic. In a vast, mysterious house on the cliffs near Dover, the Silver family is reeling from the hole punched into its heart. All is not well with the house, either, which creaks and grumbles and malignly confuses visitors. Generations of women inhabit its walls. And Miranda, with her new appetite for chalk and her keen sense for spirits, is more attuned to them than anyone living.
Borderline by Mishell Baker
A year ago, Millie lost her legs and her filmmaking career in a failed suicide attempt. Just when she's sure the credits have rolled on her life story, she gets a second chance with the Arcadia Project: a secret organization that polices the traffic to and from a parallel reality filled with creatures straight out of myth and fairy tales.
Everfair by Nisi Shawl*
Everfair is a wonderful Neo-Victorian alternate history/steampunk novel that explores the question of what might have come of Belgium's disastrous colonization of the Congo if the native populations had learned about steam technology a bit earlier…
Graphic Novels / Memoirs
Marbles: Mania, Depression, Michelangelo and Me by Ellen Forney
A beautiful, vulnerable, and honest memoir about being an artist struggling with mental illness, Marbles is a moving and darkly funny read. It's also forthcoming about Forney's bisexuality, which she addresses explicitly throughout the book.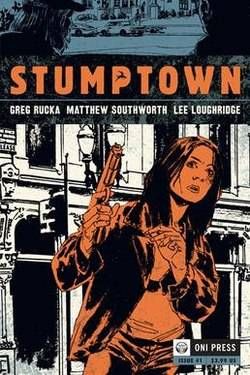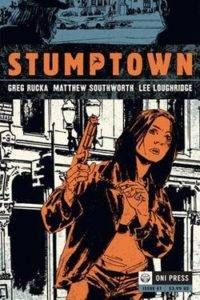 Stumptown, Vol 1 by Greg Rucka
Dex is the bisexual proprietor of Stumptown Investigations, and a talented P.I. Unfortunately, her recent gambling streak has left her beyond broke—she's into the Confederated Tribes of the Wind Coast Casino for 18 large. But maybe Dex's luck is about to change. Sue-Lynne, head of the Wind Coast, will clear Dex's debt if she can locate Sue-Lynne's missing granddaughter. But is this job Dex's way out of the hole or a shove down one much much deeper?
Dar: A Super Girly Top Secret Diary Comic Diary, Vol 1 by Erika Moen
DAR! chronicles Moen's six year long autobiographical story from being a lost 20-year-old lesbian artist-wannabe in college who falls in love with a boy in England through the evolution that her sexual identity undergoes before winding up marrying him as a queer 26-year-old full-time cartoonist. Along the way there are many vignettes about sex, farts, the queer community, the Brits, and vibrators.
Long Red Hair by Meags Fitzgerald
Fitzgerald's graphic memoir is very nostalgically 90s, full of cultural references like Buffy the Vampire Slayer and teen girl sleepover stuff like séances and Bloody Mary. It's also very funny, thought-provoking, and a bisexual coming out story.
Historical Fiction
The Color Purple by Alice Walker*
This queer Black classic is just a must-read, period, but it's important to note that it features a bisexual main character, Celie, as she rises above her abusive childhood in rural Georgia in the 1930s and becomes her own person.
Hild: A Novel by Nicola Griffith
This epic historical novel set in seventh century Britain is a fictionalized account of St Hild of Whitby, a Catholic Saint and the king's youngest niece—and in Griffith's version, bisexual. It investigates all the political goings-on of the time, including the move from Paganism to Christianity and plenty of royal and court intrigue.
Miss Timmins' School for Girls by Nayana Currimbhoy*
In 1974, Charulata Apte arrives at Miss Timmins' Boarding School for Girls. Shy, sheltered, and running from a scandal that disgraced her Brahmin family, Charu is drawn to the charismatic teacher Moira Prince, who introduces her to pot-smoking hippies, rock 'n' roll, and freedoms she never knew existed. Then one monsoon night, a body is found at the bottom of a cliff. When Charu is implicated in the murder, her real education begins.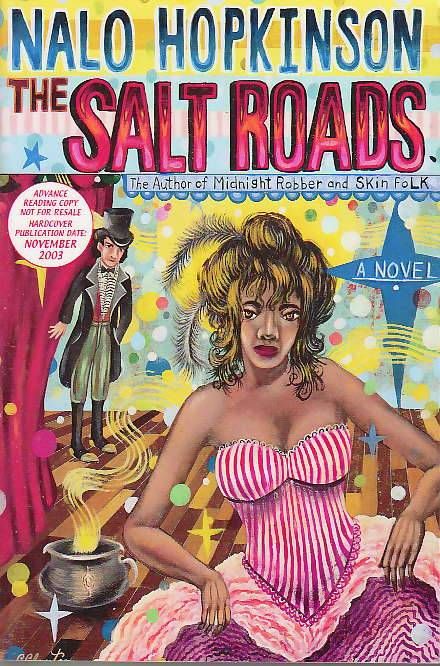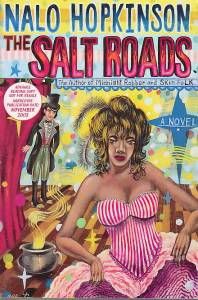 The Salt Roads by Nalo Hopkinson*
This genre-defying novel transports readers across centuries and civilizations as it fearlessly explores women's relationships. Jeanne Duval, the ginger-colored entertainer, struggles with her lover poet Charles Baudelaire…Mer, plantation slave and doctor, both hungers for and dreads liberation…and Thais, a dark-skinned beauty from Alexandria, is impelled to seek a glorious revelation—as Ezili, a being born of hope, unites them all.
The Last Nude by Ellis Avery
Paris, 1927. One day in July, a young American named Rafaela Fano gets into the car of a coolly dazzling stranger, the Art Deco painter Tamara de Lempicka. Struggling to halt a downward slide toward prostitution, Rafaela agrees to model for the artist, a dispossessed Saint Petersburg aristocrat with a murky past. The two become lovers, and Rafaela inspires Tamara's most iconic Jazz Age images.
Coffee Will Make You Black by April Sinclair*
Set on Chicago's Southside in the mid-to-late 60s, Coffee Will Make You Black is the moving and entertaining tale of Jean "Stevie" Stevenson, a young black woman growing up through the Civil Rights and Black Power movements. April Sinclair writes frankly about a young black woman's sexuality, and about the confusion Stevie faces when she realizes she's more attracted to the school nurse—who is white—than her teenage boyfriend.
The Buddha of Suburbia by Hanif Kureishi*#
Karim Amir lives with his English mother and Indian father in the routine comfort of suburban London. Life gets more interesting, however, when his father becomes the Buddha of Suburbia, beguiling a circle of would-be mystics. And when the Buddha falls in love with one of his disciples, the beautiful and brazen Eva, Karim is also falls in love: with Eva's son Charlie.
Memoir / Biography / Personal Stories
My Awesome Place: The Autobiography of Cheryl B by Cheryl Burke
This Lambda Award winner is a rare authentic glimpse into the electrifying arts scene of New York City's East Village during the vibrant 1990s. It's also the chronicle of a movement through the eyes of one young bisexual woman working to cultivate her voice while making peace with her difficult, often abusive, family.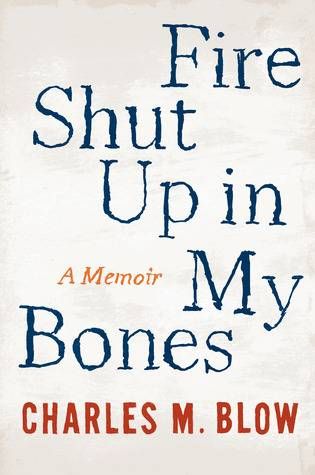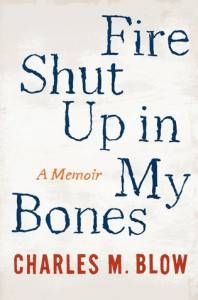 Fire Shut Up In My Bones by Charles M Blow*#
New York Times columnist Charles M. Blow mines the compelling poetry of his out-of-time African-American Louisiana hometown—a place where slavery's legacy felt astonishingly close and his mother could not protect him from abuse. Finally, Blow escapes to university, where he joins a black fraternity, and then enters a world of privilege that feels like everything he's ever needed, until he's called upon, himself, to become the one perpetuating the shocking abuse.
Bi Men: Coming Out Every Which Way edited by Ron Jackson Suresha and Pete Chvany #
A rare collection of personal essays exclusively by bisexual men, this book explores what it means for the writers to be bisexual men in a monosexual world that assumes any man attracted to men must be strictly gay.
Black Dove: Mama, Mi'jo, and Me by Ana Castillo*
Black Dove looks at what it means to be a single, brown, feminist parent in a world of mass incarceration, racial profiling, and police brutality. Through startling humor and love, Castillo weaves intergenerational stories traveling from Mexico City to Chicago, focusing in on her bisexuality and polyamory in one chapter .
Bad Dyke: Salacious Stories from a Queer Life by Allison Moon
This collection of short memoirs is all about Moon's life as a "queer woman with a bisexual boyfriend or a 'bad dyke'—an identity she's settled on after stints as a 'greedy bisexual' and a garden-variety lesbian."
A Cup of Water Under My Bed by Daisy Hernandez*
In this lyrical, coming-of-age memoir, Daisy Hernández chronicles what the women in her Cuban-Colombian family taught her about love, money, and race. In turn, she explores her emerging and changing identities: familial, cultural, spiritual, class, (bi)sexual, linguistic, feminist, and more.
Bi Any Other Name: Bisexual People Speak Out edited by Loraine Hutchins and Lani Kaahumanu*#
In this groundbreaking anthology first published in 1991, more than seventy women and men from all walks of life describe their lives as bisexuals in prose, poetry, art, and essays. Despite some dated content, it's a seminal collection that still deserves to be read!
I'm The One That I Want by Margaret Cho*
Bisexual comedian Margaret Cho displays her numerous sides in this funny, fierce, and honest memoir. As one of the country's most visible Asian Americans, she has a unique perspective on identity. As one of the country's funniest and most quoted personalities, she takes no prisoners. And as a warm and wise woman who has seen the highs and lows of life, she has words of encouragement for anyone who has ever felt like an outsider.
Not My Father's Son by Alan Cumming #
It's a treat to read a memoir by a bisexual person that just casually integrates their sexuality into the story which focuses on another aspect of their life. In this case, Cumming concentrates on his relationship with his abusive father and his adult journey to investigate his heritage. (Amazing in audiobook, read by Cumming in his Scottish accent!)
Irrepressible: The Jazz Age Life of Henrietta Bingham by Emily Bingham
This Lambda Award winner is about a woman who was raised like a princess in one of the most powerful families in the American South, and was offered the helm of a publishing empire. Instead, she ripped through the Jazz Age like an F. Scott Fitzgerald character: intoxicating and intoxicated, selfish and shameless, seductive and brilliant, endearing and often terribly troubled.
Hunger: A Memoir of (My) Body by Roxanne Gay*
A searingly honest memoir of food, weight, self-image, and learning how to feed your hunger while taking care of yourself, Hunger explores queer/bisexual writer Gay's past—including the devastating act of violence that acted as a turning point in her young life—and brings readers along on her journey to understand and ultimately save herself.
Getting Bi: Voices of Bisexuals Around the World edited by Robyn Ochs and Sarah Rawley#
This classic bisexual anthology co-edited by hugely important bisexual activist Robyn Ochs features personal stories from a variety of bisexual people of all genders, with attention to the intersectionality of race, class, ethnicity, gender identity, disability and national identity. Featuring writers from 42 different countries!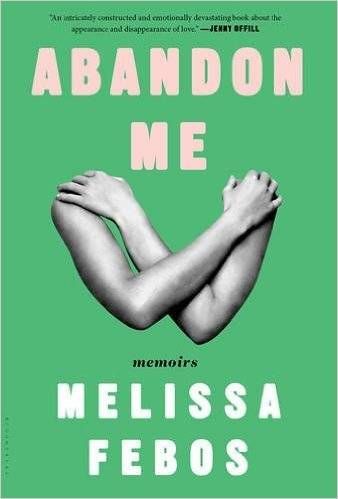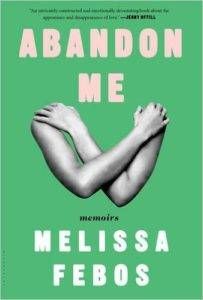 Abandon Me by Melissa Febos*
A beautifully written and brutally honest book about losing yourself in love, finding out where you came from (specifically, connecting with her Wampanoag birth father), addiction, and telling your own stories. Febos comes up with wonderful, provocative similes and images and insightful, hard-hitting truths time and again throughout the book.
Chronology of Water by Lidia Yuknavitch
An incredibly beautifully written memoir that jumps back and worth in time, deconstructing the very concepts of memoir, memory, and time, Chronology of Water features prominently Yuknavitch's bisexuality. She writes about gender, sexuality, swimming, violence, addiction, grief, as well as the craft of writing itself.
Red Azalea by Anchee Min*
Red Azalea is Anchee Min's celebrated beautifully written memoir of growing up in the last years of Mao's China. As a child, she was asked to publicly humiliate a teacher; at seventeen, she was sent to work at a labor collective. Forbidden to live as she pleased, she found a lifeline in a secret love affair with another woman. Miraculously selected for the film version of one of Madame Mao's political operas, Min's life changed overnight.
Dear John, I Love Jane: Women Write about Leaving Men for Women edited by Candace Walsh
This powerful anthology offers a very wide variety of experiences of queer women, including many on the bisexual spectrum. It's essentially a collection of personal stories about sexuality and coming out, but none of the narratives are of the "I've always known" variety.
Rec*Og*Nize: The Voices of Bisexual Men edited by Robyn Ochs and H. Sharif Williams*#
A very diverse collection of short fiction, poetry, creative nonfiction, personal narratives, critical essays and visual art produced by 61 cisgender and transgender bisexual, pansexual, polysexual and fluid men from the United States, Canada, Chile, India, Spain, Sweden and the United Kingdom.
Mystery / Thriller
Pennance by Claire Ashton
Lucy is haunted by the death of her partner, Jake, and lives in fear and reclusion. She lives in a small village in Cornwall, and is surrounded by memories of Jake. She feels intensely guilty about his death and thinks someone is out to get her in retribution. Relief appears to come when a new neighbour, Karen, enters her life, but is that when the real threat begins?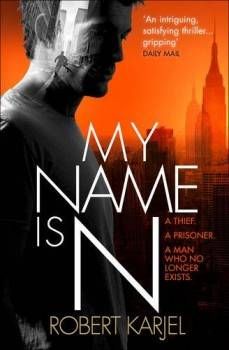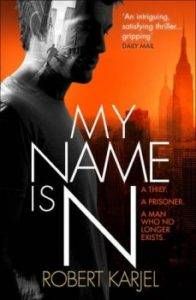 My Name is N by Robert Karjel #
Ernst Grip, a bisexual Swedish security officer, has no idea why he's been dispatched to New York City, and the FBI agent he meets on arrival seems to know a little too much about him. In the process of uncovering a supposed Swedish citizen prisoner's true identity, Grip discovers the man's ties to a group of other suspects. The closer Grip gets to the truth, the more complicated the deception becomes.
You get three short novels in one edition by this bisexual/queer legendary author. Rip-off Red, whose woman detective main character is bisexual, "reads as a kind of Raymond Chandler for bad girls, as Acker's typical literary playfulness transforms the genre conventions of detective fiction into a book that is simultaneously a mystery and a personal, raunchy, and politically astute account of life in New York City."
Poetry
The Horizontal Poet by Jan Steckel
Bisexual Jewish poet Steckel writes gorgeous poetry in this Lambda Award-winning collection about ex-partners, her life as a pediatrician, disability activism, her Latvian heritage, and more. The title poem refers to someone's shocked reaction when Steckle requested to be able to lie down for a poetry reading, as if it were the strangest thing ever.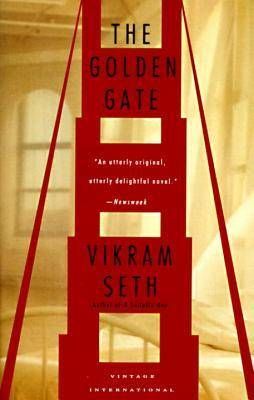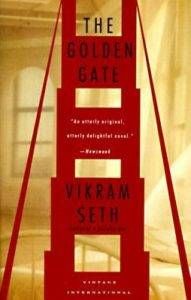 The Golden Gate by Vikram Seth*#
You might not believe this description, but The Golden Gate is a twentieth century novel written in verse set in 1980s San Francisco. Focused on a group of friends and their various relationship dramas, it features a bisexual man and is just an all-out delight, imbued with Seth's sheer talent and old-fashioned joyful approach to poetry.
Mouth to Mouth by Abigail Child
A Lambda Award winner, Mouth to Mouth spans the past two decades, focusing on a series of romantic and sexual relationships with women and men. From inside the sexual whirlwind of these relations and after, Child's attention to language as embodied material highlights how mediated and multiple layers of desire can be just as thrilling and physical on the page.
Romance
Call Me By Your Name by André Aciman #
Calle Me By Your Name is "the story of a sudden and powerful romance that blossoms between an adolescent boy and a summer guest at his parents' cliff-side mansion on the Italian Riviera." Both bisexual men characters are also Jewish!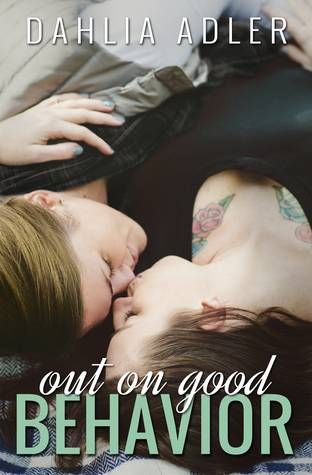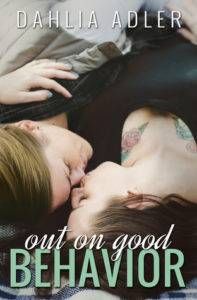 Out on Good Behavior by Dahlia Adler
In this new adult romance, pansexual Frankie Bellisario knows she can get anyone she sets her sights on. But that doesn't mean she should—not when the person she's eyeing is Samara Kazarian, the daughter of a Republican mayor. But when Frankie learns she's been on Samara's mind too, the idea of hooking up with her grows too strong to resist. Only Sam's not looking for a hookup; she wants—needs—the real thing.
Best Bi Short Stories edited by Sheela Lambert #
This diverse anthology also contains fantasy, erotica, contemporary fiction, and science fiction as well as romance stories, and it also features authors of diverse ethnicities and genders. The authors include Jane Rule, Deborah Miranda, Katherine Forrest, Rob Barton, Jan Steckel, and more!
Science Fiction
Marrow Island by Alexis M. Smith
Twenty years ago Lucie Bowen left Marrow Island; along with her mother, she fled the aftermath of an earthquake. Now, Lucie's childhood friend Kate is living within a mysterious group called Marrow Colony. There have been remarkable changes to the land at the colony's homestead. But Lucie's experience as a journalist tells her there's more to the Colony—and their charismatic leader—than they want her to know…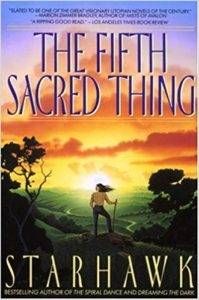 The Fifth Sacred Thing by Starhawk #
In this pagan ecofeminist science fiction series, bisexuality and polyamory are the norm; thus it stars several bisexual main characters, men and women.
I've Got a Time Bomb by Sybil Lamb #
I'm calling this science fiction, but what it really is a genre-defying book of honest-to-god genius. The novel chronicles the futuristic, surreal adventures of Sybil, a bisexual trans woman as she travels the US "living among the loners, losers, and leave-behinds in the dark corners of Amerika."
Theory
Excluded: Making Feminist and Queer Movements More Inclusive by Julia Serano #
A trans feminist activist who's also bisexual, Julia Serano addresses the exclusion of femmes, bisexual people, and trans people in queer and feminist movements in this accessible, readable non-fiction book.
Some of Us Did Not Die by June Jordan*
This collection of essays is a rich sampling of the late Black bisexual poet June Jordan's prose writings. They reveal Jordan as an incisive analyst of the personal and public costs of remaining committed to the ideal and practice of democracy. Willing to venture into the most painful contradictions of American culture and politics, Jordan comes back with lyrical honesty, wit, and wide-ranging intelligence in these accounts of her reckoning with life as a teacher, poet, activist, and citizen.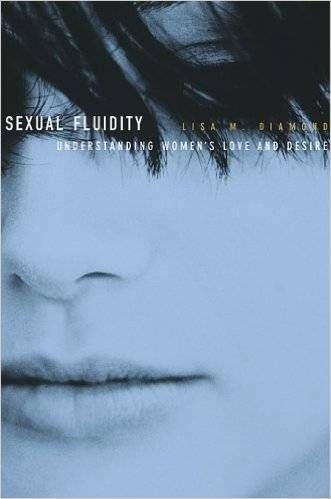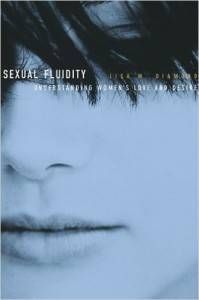 Sexual Fluidity: Understanding Women's Love and Desire by Lisa Diamond
This original book offers a radical new understanding of the context-dependent nature of female sexuality. Lisa Diamond argues that for some women, love and desire are not rigidly heterosexual or homosexual but fluid, changing as women move through the stages of life, various social groups, and, most important, different love relationships.
Bi: Notes for a Bisexual Revolution by Shiri Eisner*
Bi takes a comprehensive look at bisexual politics—from the issues surrounding biphobia/monosexism, feminism, and transgenderism to the practice of labeling those who identify as bi as either "too bisexual" (promiscuous and incapable of fidelity) or "not bisexual enough" (ie, not having enough gender variety in who they date). Eisner highlights how bisexuality can open up new and exciting ways of challenging social convention.
YA Science Fiction and Fantasy
Coda by Emma Trevayne #
Coda is a fast-paced science fiction dystopia is about an 18-year-old bisexual guy named Anthem. This is a well-written story is about a corporate technologically driven society where music is used to control the population and Anthem has music flowing in his veins.
Labyrinth Lost by Zoraida Córdova*
This detailed Latinx fantasy is the first book in a series is about Alex, a bisexual bruja who doesn't actually want to be a witch. When her spell to rid herself of her powers backfires, she has to travel to Los Lagos, a strange, dangerous limbo land.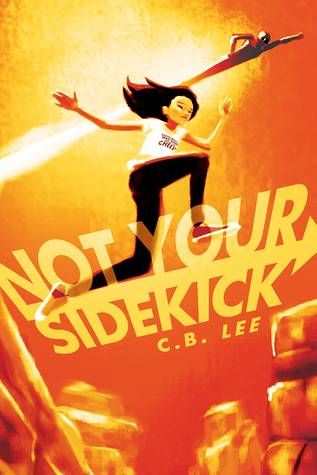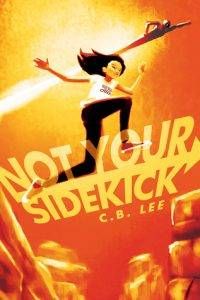 Not Your Sidekick by C.B. Lee*
This superhero story set in the future features bisexual Chinese-Vietnamese heroine Jessica who doesn't actually have any superpowers despite her heroic lineage. When she gets an internship with a local villain, she gets to work with her secret crush, with whom she discovers a plot bigger than the heroes and villains put together.
Hold by Rachel Davidson Leigh #
Luke Aday knew that his sister's death was imminent but that didn't make her death any easier. He returns to school a different person. But when a charismatic new student, Eddie Sankawulo, tries to welcome Luke to his own school, something life-changing happens: Luke Aday discovers that he can stop time. This novel gets bonus points for actually using the word bisexual on the page!
The Scorpion Rules by Erin Bow
17-year-old Greta is a duchess and crown princess—and a hostage to peace. This is how the game is played: if you want to rule, you must give one of your children as a hostage. Go to war and your hostage dies.
Otherbound by Corinne Duyvis
Otherbound is a fantasy page-turner starring bisexual character Amara, who is never alone. Not when she's protecting the cursed princess she unwillingly serves. She can't be alone, because a boy Nolan from another world experiences all that alongside her, looking through her eyes.
Adaptation by Malinda Lo*
Adaptation is a fast-paced sci fi thriller that is also about a bisexual love triangle! Reese is the bi main character she's dealing with an X-Files-esque alien conspiracy situation with a new mysterious girl and her debate team partner.
More Happy Than Not by Adam Silvera*#
A science fiction book that speaks directly to gay conversion camps, More Happy Than Not is about 16-year-old Aaron, who is recovering from his father's suicide with the help of his mom and girlfriend who he loves. When he meets Thomas and starts to have feelings for him, he considers having a procedure to get rid of the desire.
The Summer Prince by Alaya Dawn Johnson*#
In the midst of the lush city in futuristic Brazil, shimmering with tech and tradition, June Costa creates art. But her dreams of fame become something more when she meets Enki, who the whole city falls in love with. Together, with a cast of all POC and multiple bisexual characters, June and Enki will make art and rebel.
Mooncakes Issue One by Suzanne Walker and Wendy Xu*#
Long-lost childhood crushes Nova Huang and Tam Lang have reunited for the first time in ten years. They have a lot more to deal with this time than just being the only two Asian kids in school (who also happen to both have magical abilities). They also struggle through bills, family, and weird horse demons in ways that only a witch and a werewolf can. Also a webcomic!
Pantomime by Laura Lam #
The first in a trilogy, Pantomime is a lovely magical historical novel set in a circus in the 19th century. The main character is intersex, bisexual, and genderqueer!
Wild Beauty by Anna-Marie McLemore*
This magical realist story centers on the Nomeolvides women. When a strange boy appears in their garden La Pradera, he is a mystery to Estrella, the Nomeolvides girl who finds him, but he's even more a mystery to himself. As Estrella tries to help Fel piece together his unknown past, La Pradera leads them to secrets as dangerous as they are magical in this stunning exploration of love, loss, and family.
In Other Lands by Sarah Rees Brennan #

Sometimes it's not the kid you expect who falls through to magicland, sometimes it's…Elliot. He's grumpy, nerdy, and appalled by both the dearth of technology and the levels of fitness involved in swinging swords around. He's a little enchanted by the elves and mermaids. Despite his aversion to war, work, and most people (human or otherwise) he finds that two unlikely ideas, friendship and world peace, may actually be possible.
YA Contemporary and Historical
Ramona Blue by Julie Murphy
Ramona is sure of three things: she likes girls, she's fiercely devoted to her family, and she knows she's destined for something bigger than the trailer she calls home in Eulogy, Mississippi. As Ramona falls back in love with swimming, her feelings for returned childhood friend Freddie begin to shift, too, which is the last thing she expected.
A + E 4ever by Iike Merey #
This comic about two queer youth who bond over their shared outsiderness, A + E 4ever features a cisgender and genderqueer character who are both bisexual. Asher Machnik is a teenage boy cursed with a beautiful androgynous face. Art remains his only escape from an otherwise emotionally empty life. Eulalie Mason is the lonely, tough-talking dyke from school who befriends Ash.
The Gentleman's Guide to Vice and Virtue by Mackenzi Lee #
Who's not interested in a fun 18th century romp featuring a young bisexual British Lord? Monty has gotten to the age where he's supposed to settle down and be a gentleman, but not before he goes on one last adventures with his BFF Percy.
Boyfriends with Girlfriends by Alex Sanchez*#
This novel is about a group of teens all exploring their sexual identities. Sergio is bi, but is dating his first boyfriend Lance who's gay and feeling insecure about Sergio's identity. Allie has always thought she was straight but when she meets lesbian Kimiko she starts to question her identity.
Not Otherwise Specified by Hannah Moskowitz
Etta is tired of dealing with the labels: not gay enough for the Dykes, her ex-clique, thanks to being bi; not tiny and white enough for ballet; and not sick enough to look anorexic (partially thanks to recovery). Etta doesn't fit anywhere—until she meets Bianca, the straight, white, Christian, and seriously sick girl in her therapy group.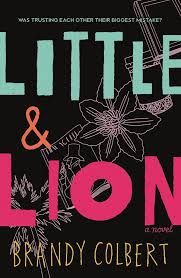 Little and Lion by Brandy Colbert*
When Suzette comes home to LA from boarding school on the east coast and tries to settle into her old life, she ends up supporting her stepbrother Lionel who was recently diagnosed with bipolar disorder and falling in love…with the same girl Lionel loves. Yay for a Black, bisexual, Jewish main character!
Noteworthy by Riley Redgate*
Who wouldn't want to read about a bisexual Asian-American girl who goes undercover to infiltrate an all-male, historically elite a cappella group called the Sharps? It turns out that Jordan Sun, Tenor 1, is exactly what the Sharps are looking for.
Like Water by Rebecca Podos*
In this literary YA novel of identity, millennial anxiety, and first love, Savannah Espinoza lives in a small New Mexico town, where she's stuck caring for her dad who has Huntington's disease. That changes the day she meets Leigh.
Pink by Lili Wilkinson
A smart novel about internalized biphobia, Pink is about Ava Simpson, who is trying on a whole new image. Stripping the black dye from her hair, she heads off to a new school, leaves her girlfriend behind, and tries to fit in with the preppy kids. Eventually Ava starts to notice that her shiny reinvented life is far more fragile than she imagined.
Grasshopper Jungle by Andrew Smith #
16-year-old bisexual teen Austin Szerba interweaves the story of his Polish legacy with the story of how he and his best friend, Robby, brought about the end of humanity and the rise of an army of unstoppable, six-foot tall praying mantises in small-town Iowa.
How to Make a Wish by Ashley Herring Blake
All 17-year-old Grace Glasser wants is her own life, but her attempts to lay low until she graduates are disrupted when she meets Eva, a girl with her own share of ghosts she's trying to outrun.
Far From You by Tess Sharpe
Nine months. Two weeks. Six days. That's how long recovering addict Sophie's been drug-free. Four months ago her best friend, Mina, died in what everyone believes was a drug deal gone wrong—a deal they think Sophie set up. Only Sophie knows the truth.
Autoboyography by Christina Lauren #
Two boys fall in love in a writing class—one from a progressive family and who is openly bisexual and the other from a conservative religious community. Three years ago, Tanner Scott's family relocated from California to Utah; he wasn't expecting to fall in love with Sebastian Brother, a Mormon writing prodigy.
Empress of the World by Sara Ryan
A classic bisexual YA book originally published in 2001, Empress of the World is about falling in love with a girl for the first time and making awesome new friends at summer camp.
About a Girl by Sarah McCarry
Eighteen-year-old Tally is one of those people who's really sure about everything in her life, so she's totally blindsided when a sudden discovery leads her on a journey where she meets Maddy, an enigmatic and beautiful girl who will unlock the door to her future.
Queens of Geek by Jen Wilde
If you love bisexual characters who actually use the word bisexual, queer characters of color dating each other, geekiness, fan conventions, and realistic but cute love stories, this book is for you.
Our Own Private Universe by Robin Talley
15-year-old Aki Simon knows she's bisexual, even if so far it's been hypothetical. Along with her queer BFF Lori, Aki sets off on a summer trip where she meets the slightly older, more experienced Christa…
Save