LGBTQ
Recently Released and Upcoming Bisexual YA
This content contains affiliate links. When you buy through these links, we may earn an affiliate commission.
There aren't a lot of bisexual characters in YA literature (or adult literature, or film and television, or any media really). I honestly can't remember reading a single book with a bisexual character when I was a baby bi teenager. (Luckily, I had a bisexual friend who told me what's up.)
These days, representation is much better, but it can still be some work to find books that feature bisexual characters. I've compiled a list of a few novels that show the variety of teenagers who identify as bisexual. These bisexual YA books all came out recently (or are coming out soon) (get it, COMING OUT) (sorry) and feature at least one main character who identifies as bisexual.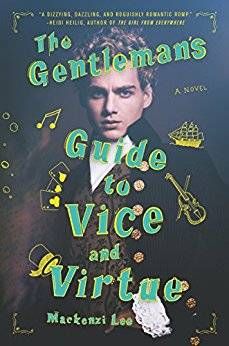 A young bisexual British lord embarks on an unforgettable Grand Tour of Europe with his best friend/secret crush. An 18th-century romantic adventure for the modern age written by This Monstrous Thing author Mackenzi Lee—Simon vs. the Homo Sapiens Agenda meets the 1700s.
Henry "Monty" Montague doesn't care that his roguish passions are far from suitable for the gentleman he was born to be. But as Monty embarks on his grand tour of Europe, his quests for pleasure and vice are in danger of coming to an end. Not only does his father expect him to take over the family's estate upon his return, but Monty is also nursing an impossible crush on his best friend and traveling companion, Percy.
So Monty vows to make this yearlong escapade one last hedonistic hurrah and flirt with Percy from Paris to Rome. But when one of Monty's reckless decisions turns their trip abroad into a harrowing manhunt, it calls into question everything he knows, including his relationship with the boy he adores.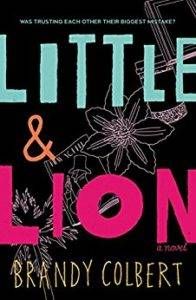 When Suzette comes home to Los Angeles from her boarding school in New England, she isn't sure if she'll ever want to go back. L.A. is where her friends and family are (along with her crush, Emil). And her stepbrother, Lionel, who has been diagnosed with bipolar disorder, needs her emotional support.
But as she settles into her old life, Suzette finds herself falling for someone new…the same girl her brother is in love with. When Lionel's disorder spirals out of control, Suzette is forced to confront her past mistakes and find a way to help her brother before he hurts himself—or worse.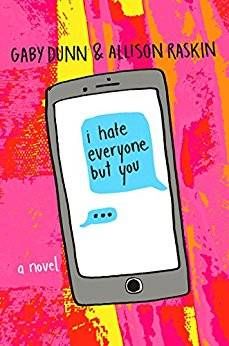 Dear Best Friend,
I can already tell that I will hate everyone but you.
Sincerely,
Ava Helmer
(that brunette who won't leave you alone)
We're still in the same room, you weirdo.
Stop crying.
G
So begins a series of texts and emails sent between two best friends, Ava and Gen, as they head off to their first semesters of college on opposite sides of the country. From first loves to weird roommates, heartbreak, self-discovery, coming out and mental health, the two best friends will document every moment to each other. But as each changes and grows into her new life, will their friendship be able to survive the distance?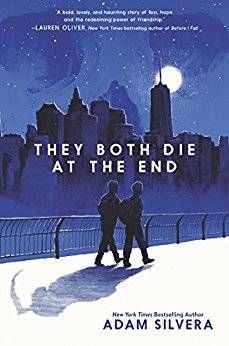 On September 5, a little after midnight, Death-Cast calls Mateo Torrez and Rufus Emeterio to give them some bad news: They're going to die today. Mateo and Rufus are total strangers, but, for different reasons, they're both looking to make a new friend on their End Day. The good news: There's an app for that. It's called the Last Friend, and through it, Rufus and Mateo are about to meet up for one last great adventure and to live a lifetime in a single day.
Three years ago, Tanner Scott's family relocated from California to Utah, a move that nudged the bisexual teen temporarily back into the closet. Now, with one semester of high school to go, and no obstacles between him and out-of-state college freedom, Tanner plans to coast through his remaining classes and clear out of Utah.
But when his best friend Autumn dares him to take Provo High's prestigious Seminar—where honor roll students diligently toil to draft a book in a semester—Tanner can't resist going against his better judgment and having a go, if only to prove to Autumn how silly the whole thing is. Writing a book in four months sounds simple. Four months is an eternity.
It turns out, Tanner is only partly right: four months is a long time. After all, it takes only one second for him to notice Sebastian Brother, the Mormon prodigy who sold his own Seminar novel the year before and who now mentors the class. And it takes less than a month for Tanner to fall completely in love with him.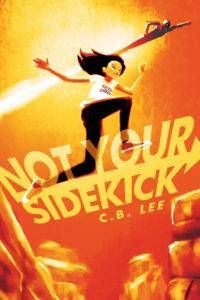 Welcome to Andover, where superpowers are common, but internships are complicated. Just ask high school nobody, Jessica Tran. Despite her heroic lineage, Jess is resigned to a life without superpowers and is merely looking to beef up her college applications when she stumbles upon the perfect (paid!) internship—only it turns out to be for the town's most heinous supervillain. On the upside, she gets to work with her longtime secret crush, Abby, whom Jess thinks may have a secret of her own. Then there's the budding attraction to her fellow intern, the mysterious "M," who never seems to be in the same place as Abby. But what starts as a fun way to spite her superhero parents takes a sudden and dangerous turn when she uncovers a plot larger than heroes and villains altogether.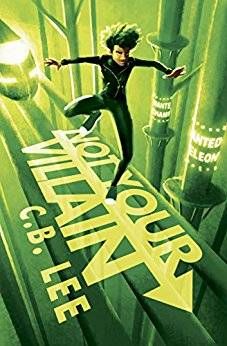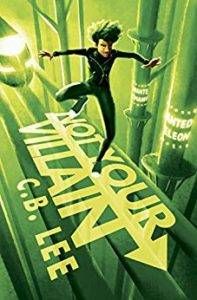 Bells Broussard thought he had it made when his superpowers manifested early. Being a shapeshifter is awesome. He can change his hair whenever he wants, and if putting on a binder for the day is too much, he's got it covered. But that was before he became the country's most wanted villain.
After discovering a massive cover-up by the Heroes' League of Heroes, Bells and his friends Jess, Emma, and Abby set off on a secret mission to find the Resistance. Meanwhile, power-hungry former hero Captain Orion is on the loose with a dangerous serum that renders meta-humans powerless, and a new militarized robotic threat emerges.
Sometimes, to do a hero's job, you need to be a villain.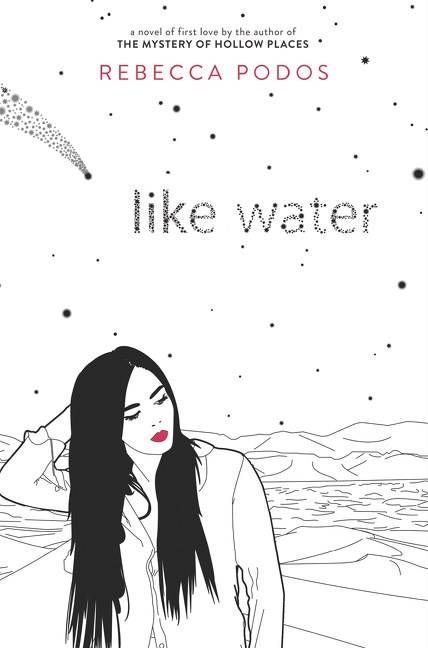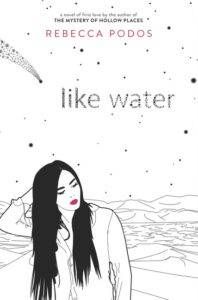 Like Water by Rebecca Podos (October 17, 2017)
In Savannah Espinoza's small New Mexico hometown, kids either flee after graduation or they're trapped there forever. Vanni never planned to get stuck—but that was before her father was diagnosed with Huntington's disease, leaving her and her mother to care for him. Now she doesn't have much of a plan at all: living at home, working as a performing mermaid at a second-rate water park, distracting herself with one boy after another.
That changes the day she meets Leigh. Disillusioned with small-town life and looking for something greater, Leigh is not a "nice girl." She is unlike anyone Vanni has met, and a friend when Vanni desperately needs one. Soon enough, Leigh is much more than a friend. But caring about another person threatens the walls Vanni has carefully constructed to protect herself and brings up the big questions she's hidden from for so long.
What are your favorite bisexual YA books? Can't get enough? Need some backlist? We've got you.
100 Must Read LGBTQIA YA Books
100 Must Read Bisexual Books (includes MG and adult)
LGBTQA Science Fiction and Fantasy YA by #OwnVoices Authors